How to Trade the Last 10 Days of the Financial Year
Mar 16, 2020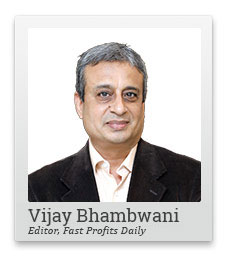 We've come to end on financial year 2019-2020... and what a year it has been!
In my opinion, the last 12 months were difficult for traders. Making consistent profits proved to be a big challenge.
Could the situation change soon?
Yes, it's possible but first, I recommend ending the year on a positive note. We can then look forward to a better FY20-21.
In today's video, find out how to make the most of the last 10 trading days of the year.
Hi, this is Vijay Bhambwani back with you again.
This time, I want to share with you a secret that should put you ahead of the broader markets.
If you remember, last year I shot a couple of videos where in time and again I talked about the cyclicality of the market, where in a trader, a savvy, smart, thoughtful, thinking trader, would basically try to time his trades in the market, depending on the time of the year.
And I also advocated about the US Presidential election cycle and incidentally on third of November 2020 you have the US presidential elections. I told you how there would be, in a predetermined fashion, the economic data suddenly turning positive, magic occurring in the corporate profitability, inflation, etc, and see how it's all coming out to be as per the plan.
I then told you in a separate video about what to expect in the month of December. I remember saying FIIs tend to buy so that they basically have higher mark to market profits and December is their financial year.
Similarly, I recorded a video for you called the January effect, or how to play the month of January. Subsequently, we recorded another video of how to play the market ahead of the budget in February.
This is the month of March. I think it is time we did something for those traders who are seeking guidance of what they can expect in the month of March from the various asset classes.
Now March happens to be the end of the financial year in India because we follow 1st April to 31st March as the financial year.
Here there are some very typical push and pull impacts on prices in the financial markets. The biggest players in the Indian markets are the mutual funds and the domestic mutual funds as per law, will have to announce in one local and one national newspaper, their profits and losses and therefore their NAVs as of 31st March, in a short a possible of time lag after the March ending, which would probably be in the 1st ten days of April.
Now this gives the mutual funds boasting rights of how they have outperformed the markets, the indices, the other mutual funds, and their peers.
What typically happens therefore, in order to earn the boasting rights of having outperformed the markets, mutual funds resort to March end buying, so as to lift up prices, which gives them an edge, of higher NAVs.
All other factors remaining constant, should there be no announcement of wars, national calamities like earthquakes, tsunamis, etc Coronavirus, etc, the month of March is absolutely hazardous for any short seller who is trying to make money in the market by getting too aggressive by short selling.
Hey, the big boys of the game are the mutual funds and they are interested in propping up their NAVs by March end in a normal, routine year.
if you get hold of some bad news, which you can exploit by going short, by all means but all other factors remaining constant, you're taking panga with the biggest players or the strongest hands in the markets, which is the mutual funds.
Secondly, less go for the FIIs and the global hedge funds. They may not have their financial year end but definitely have their first quarter of the calendar, which they have to again do the same thing, which the domestic mutual funds do NAV propping.
So quarter ending is a bad time for you to go short because the bigger the hands, the stronger they are, and you're taking on an enemy many, many 1,000 times stronger than you are.
So I would expect if there is no other news on the corona front or the war in Yemen, Libya, Syria, etc, March end to see prices stabilising, if not rising a little bit.
When it comes to the individual investor and trader, if it all the trader has a good amount of profits in the delivery segment and they have reported losses in the F&O segment, traders tend to balance their books by selling for delivery and booking profits so as to offset their losses in the derivative segment.
Now that basically makes it dependent on how the financial year has been. If it all the financial year has been good for the trader investor, he need not do end of the year tax consideration selling.
In my opinion, financial year 19-20 has not really been very kind to the traders. Therefore, in order to offset their losses from their derivative trading, they might try to book profits on their long-term delivery holdings so as to maintain a balance.
Then comes the corporate action. Typically speaking, corporates would like to report good numbers for the year end and 31st March marks the fourth quarter of the financial year.
If it all the corporates want to basically keep their market share constant, they would have to give out a positive data and put on a brave front.
So, typically speaking, as you can see, the March ending period, is extremely critical for you as an investor and trader, both in terms of trying to trade through the month, as also garner some kind of guidance as to what to expect in April.
Let us not forget that by April you would have the Indian Meteorological Department also coming out with some semblance of guidance coming in for the forthcoming monsoon. We still remain a monsoon dependent agrarian economy, which means that the month of March will basically start, giving you some inkling as to how the monsoons are going to be because the people, the strong hands who are in the know of things, will try to second guess the market and place their bets accordingly.
I would suggest you watch the last 10 trading sessions of March very, very carefully because that is where the seeds of trading pattern for April will be sown.
This is the way I think of the markets in a 360-degree manner, having a worldview which is expansive and keeping no variable out of my computation, so that my view is as balanced as possible and have want my viewers, you, to be a very knowledgeable player who thinks of everything.
Before I sign off from this video, let me remind you to click like on this video if you're watching it on YouTube. In the comments section, please let me know what you think of this video and what other videos you would want me to record in the future.
Do not forget to share this with you with your family and friends, and I do hope you remember, we are now on telegram with the handle Equitymaster official where I put in my news and views 24/7. I would love to see you there on telegram as well.
This is Vijay Bhambwani signing off for now. Do take very good care of your trades and investments.
Thank you.
I'll be back tomorrow morning with more in the Fast Profits Daily.
Have a profitable trading day!
Warm regards,

Vijay L Bhambwani
Editor, Fast Profits Daily
Equitymaster Agora Research Private Limited (Research Analyst)
Recent Articles