11 Winning Trades in a Row: This is How We Did It
Mar 17, 2020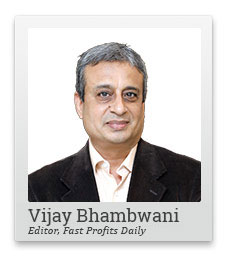 Financial markets all over the world are in a state of shock and fear.
The volatility is unprecedented.
Traders and investors alike have found it difficult if not impossible to stay away from losses... forget about making profits.
But our situation is very different.
Since September 2019, my subscribers have benefitted from 11 consecutive winning trades.
Yes, that's right!
How did we achieve this? Will this winning streak continue?
Find the answers in the today's video...
Hi, this is Vijay Bhambwani and I'm back with you again to talk about what has happened in the Weekly Cash Alerts service and why we have not had a loss-making trade in the last eight months.
I admit before I start, I will begin by admitting that there is always an element of luck in trading. The element of luck may be a very small factor, but it is not something that you can ignore completely. So, yes, I have been lucky that my subscribers in the Weekly Cash Alerts service have not had a losing trade.
But beyond the element of luck, a lot of careful planning went into the way we have executed and initiated transactions.
Like I have mentioned in my other videos on the trade efficiency ratios, we basically sat down and programmed, statistically we created a model, so as to basically try and get profits out of a trade which would be at least two times, if not more than, the amount of transaction costs that we would pay.
That meant that we were only taking those trades where the probability of success was significantly higher than the probability of a stop loss.
Number two. If the probability of success was higher, the payoff or the amount of potential profit, I repeat the word potential, where the amount of potential profit was significantly higher than the amount of a potential loss.
Number three. We cut down the number of transactions or the number of recommendations that we sent out to our subscribers, which was again a very big reason why we had such a high good hit ratio. We went in for quality rather than chasing quantity. A lot of thought went into each and every trade.
The Weekly Cash Alerts subscribers would recollect how the USDINR trade, which was initiated earlier this month, has come after a long gap. We have traded the currency pair after a fairly long gap, but hey the currency gave out a signal only after the USDINR broke out upwards above the 72.5 level.
Do you know the number of months I was waiting for this to happen?
That tells you the amount of patience that a trader needs to put in. You basically wait like a hunter up in the trees, waiting for the lion to appear. It could be a day. It could be two days. It could be more or the lion may not appear at all. Which means you wait for many, many weeks for the USDINR trade to occur.
What would happen if the USDINR did not break out about the 72 a half? My waiting would have been love's labour lost and there would be no trade... which is fine.
Rather than trying to force a trade out of the market and try to extract profits out of a market where none existed, I preferred to wait and this strategy paid off fairly well.
Can I basically look forward to this trading performance of repeating itself?
That's a tough call. I don't expect luck to last that long.
Will there be a potential loss?
I think so. At the end of it all, you will realise like the old poem goes, it's not to the swiftest that goes the race. It's not to the strongest that goes the war, because time and chance catches us all.
So after a string of profits, it is invariably so that a trader will encounter a loss. So I'm not saying that the next eight months again will be without a loss at all.
We will try to limit the loss but for the financial year 2020-21, I have a slightly more ambitious game plan in mind for the Weekly Cash Alerts subscribers.
We have basically benchmarking ourselves with some of the leading hedge funds in the western markets and we have set ourselves the target of trying to match, if not outperform, the percentage returns that those hedge funds have returned to their investors.
This is the challenge that I have taken upon myself. This is something that I am trying to do for you.
If the gods of the markets are kind, we will achieve it in 2020-21. Come April, we have a whole new set up. We have created a mathematical model at my end, where we basically use extensive amount of statistical support to automate a lot of our trade decision support systems so that we rely more and more on high probability trades.
Before I sign off, for now, I would end on this optimistic note that what has happened in the last eight months, has pleased me and what I expect to do in the coming 12 months, is keeping me extremely excited. I look forward to the financial year 2020-21 with a great deal of nervous excitement.
Before I sign of from this video, let me remind you, we are on telegram with the handle Equitymaster official. Do follow us there where I put in my news and views on a 24/7 basis.
If you're watching this video on YouTube, please do not forget to click on the like button. In the comments section, out I would love to hear from you as to what you found in this video useful and what else you would want me to record in my future videos. Please do not forget to share this video with your family and friends.
This is Vijay Bhambwani signing off for now. Do take very good care of your investments and trades.
Thank you.
I hope you found the video useful. I'll be back again tomorrow morning in the Fast Profits Daily.
Have a profitable trading day!
Warm regards,

Vijay L Bhambwani
Editor, Fast Profits Daily
Equitymaster Agora Research Private Limited (Research Analyst)
Recent Articles