A Big Trading Opportunity is Coming Your Way Soon
Mar 25, 2020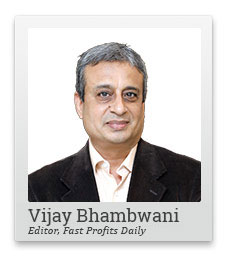 Most traders are losing money these days but have no fear, I won't let that happen to you.
My subscribers have enjoyed 11 consecutive profitable trades and I believe more will follow soon.
I have very good reason to say so. You see, there is a massive change going on in global markets as you read this.
This is a change that very few traders are talking about but it is something that you should know.
Why?
Well, this change will help us make more money of course!
I'm excited to take advantage of this opportunity and I want you to know more about it.
In today's video, you will discover why you can make more profits in the weeks to come.
Hi, this is Vijay Bhambwani and I am back with you to discuss how the outlook for the commodity market has changed after the Corona virus hit us like an unexpected shock.
First of all, let me update you as to what has happened in the year 2019. It's been a year of many great challenges for commodity traders, including the most veteran, the most respected and trusted commodity hedge fund managers.
Take the case of Andy Hall, who is a crude oil trader. You can very easily swear on as reliable and mandible and most importantly, profitable fund manager.
Or William Quicker, a gentleman who inspired rookies like me who used admire him with their jaws spread wide open at the way he functioned, the way gave media interviews and the way he ensured that his fund investors made tonnes and tonnes of money.
These are gentlemen who are folding up, calling it a day and shutting down their funds. One of the more relatively younger fund managers, has declared drawdowns, which in common man's language is a decline in the net asset value of his hedge fund.
These are basically worrying events, but at the same time they also offer an opportunity for you and me both. Let me elaborate on what I'm trying to get at.
In any efficient market what is required are efficient players. As long as the players are efficient, the price discovery mechanism of the market is like a well oiled machine, a computer that keeps working silently and efficiently.
As more and more veterans, savvy traders and people with experience leave the market, there will be more and more rookies, more and more newbies and more and more non savvy traders who will enter the commodity arena.
And you know what? These are guys who are going to make mistakes. Mistakes can only result in one thing. Financial markets are zero sum game. One man's gain is another man's loss. So there are going to be guys newbies who are going to come into the market and lose money.
On the other hand, you've seen what we have done in the weekly cash alert system. We are waiting in the wings to basically see to it that any person making a mistake out there that particular mistake if it provides us a window of opportunity, we grab it with both hands and turn it into a profit for ourselves.
So this is going to be a market which is going to belong to the efficient, to the knowledgeable and to the experienced guys out there. With the exit of veterans, we have a better opportunity to make even more money.
So the commodity market is likely to offer people like you and me as long as we know what we are doing. And remember the Oracle of Omaha, Warren Buffett says risk is not in trading the markets or investing in the markets. Risk is in not knowing what you are investing in as long as you know what you're doing.
The commodity and currency market is going to offer us opportunities to make above average gains.
This is what the outlook is for the market in the coming years. Now let's narrow down this video into a blueprint going forward in the year 2020. What should be our blueprint and what is that we are going to do attempt to do in the marketplace?
Any trader will tell you that there are two ways of making money. One is to buy 500 units, wait for a Rs 10 price move and therefore make 5,000. The other is to buy 5,000 units, wait for Re 1 move and therefore again make 5,000.
In both scenarios, your profit is the same 5,000. But in the case of the second scenario of buying 5,000 units for a Re 1 price move the risk is higher because when things go wrong, your losses will also be higher.
You have to be a lot more mentally tensile, strong and be able to withstand the stress of large exposures, which means insured. Then this market will increasingly belong to the savvy to the well experienced and knowledgeable traders. This is where we come in.
I am going to basically tweak by statistical trading models to be able to capitalise on these moves and essentially try to get you in and get you out of trades as fast as possible. The longer you are in a trade the bigger is the propensity and the capability of the market to deliver and unexpected adverse piece of news which will result in a wide price swing.
So that is precisely what is my game plan for the year 2020. We're basically, instead of trying to hit fours and sixes as a batsman does in cricket, we are going to focus on getting singles and doubles a lot more.
Hey, the idea is for you and me as householders and breadwinners of her family to put food on the table four times a day for the family. How you do it, whether you think 500 units for Rs 10, or 5,000 units for a Re 1 move is not something that our family really cares about.
What we should aim at is consistency in our profits, relatively controlled risk and get in and get out in the shortest possible time so that the chances of error or being hit by adverse news is kept the smallest.
I am reminded of a very old saying, what we do identifies us. I trade for a living, so I'm a trader. I am identified a trader. But how we do it defines us. The definition of a trader could be that he is a mediocre trader, he is a good trader, he is an average trader.
In the year 2020, we would want to define ourselves as excellent traders.
This is what I will endeavour to do post Coronavirus in the markets.
Before a sign of from this video, let me remind you, please to take very good care of yourself and your family by adhering to the lockdown and social distancing.
Also, please click like on this video if you agree with what I said. If you're watching this on YouTube in the comments section, do let me know what you think about this video and what you would want me to record in my future videos.
And please do not forget to share this video with your family and friends. This is Vijay Bhambwani signing off for now.
Take very good care of your investments and trades.
Thank you.
I'll be back tomorrow with more in the Fast Profits Daily.
Warm regards,

Vijay L Bhambwani
Editor, Fast Profits Daily
Equitymaster Agora Research Private Limited (Research Analyst)
Recent Articles