Is the Price of Gold About to Go Higher?
Mar 26, 2020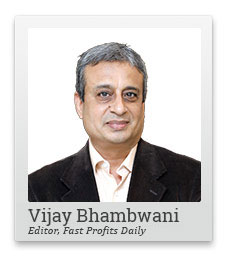 What is going on with the price of gold?
In panic due to the Coronavirus, the demand for physical gold has spiked internationally.
However, the futures market seems to tell us, all is well.
Is this sustainable?
Also, why hasn't gold moved up in India as much as it has abroad?
Will the price go up?
In this video, I am answering the questions on gold that many of you have asked me recently.
So let's dive right in...
Hi, this is Vijay Bhambwani and I'm back with you to record a video on a burning topic for which I have received a lot of queries on my social media pages and via WhatsApp and email.
The issue here is why are gold and silver prices especially gold, jumping up in the US market in the physical segment and in the futures market, the price is not catching up even though it has risen substantially.
On the other hand, the prices on the multi commodity exchange in India have not been able to keep pace with the price of gold, which has appreciated significantly higher in the overseas markets.
I am here in this video to try and unravel why.
What is really happening is you see, a couple of days ago, the US Federal Reserve has announced the largest ever quantitative easing in the history of America and therefore in the history of financial markets.
The US Fed and I quote, said we are willing to give an unlimited stimulus to the markets. We will keep stipulating the market as long as it's needed, and therefore we will bring the economy back on track.
Now, what it simply means is that the US Federal Reserve will start buying bonds and other toxic assets and therefore nationalise the losses of the major banks just like in 2008 during the global financial crisis.
What it typically means is that more and more unpacked dollars will be printed and that money will be flooded into the markets.
What will actually happen thereafter is that the value of the US dollar will erode. The purchasing power of the US dollar will fall. Which is why, as a hedge against future inflation, people are rushing and buying gold.
That is one aspect of the picture. Unfortunately, the waters in the gold and silver market internationally are far more muddied as compared to this very simplistic explanation. Let's talk about of it.
The Coronavirus because of which many of the gold and silver mines, along with the whole lot of other industrial metal mines, have shuttered their operations for the safety of their mining staff, and therefore there is a shortage of physical assets.
The futures trading might be going on as usual, and it might be business as usual, but in the physical market there is a shortage of supply.
On the other hand, there is panic buying coming in from investors who are sensing unbacked dollars flooding the market. So you see, even in the overseas market, there is a disconnect between the futures and the spot market.
It would not be wrong as a few people whose opinion I respect and I follow and interact with on social media, when they say that the bullion market is broken because there is a disconnect between the cash and the futures market in the western world.
Coming back closer to home, the international markets expects that dollar's phasing power parity to erode. We don't seem to be able to fear or we don't at this point in time feel any threat to the INR.
I'm not saying that it is not under threat, but the market, at this point in time does not perceive the INR to be as big a problem as the USD Is internationally. So typically speaking, this is the markets way of saying he the US dollar has a lot more to lose than we do and therefore, let's not bid up the price of gold as much as it has gone up in the US markets in percentage terms.
My friends, this typically sums up why gold prices in the Indian exchanges have not basically risen as much as they have risen in the western markets.
There are also a few other queries that I have received from some viewers of my videos and I am very glad that you are asking me these questions failing which, I feel I am talking to a brick wall with no interaction from your side. Please keep your queries coming and let me know what I can do more for you.
One, a query that I received from somebody was what if I was to buy gold or silver on the Indian commodity exchanges and not square it up before expiry and tell my broker to take delivery of this gold? Will I not be able to buy cheaper than what it would be available in Zaveri Bazaar or in the international markets?
Quick thinking, smart thinking. Unfortunately, it lacks the test of reasons. Now, if you were to buy gold from the multi commodity exchange, you need to remember that when you take delivery, the brokerage that would be attracting would be the delivery brokerage and not the forward trading brokerage. Which means that your GST on the brokerage will also change. There are other charges as well. The gold and silver that you basically are seeing traded on the multi commodity exchange do not include GST, the goods and services tax.
So once you take delivery, you will be paying that goods and services tax. The gold in this case is basically traded ex-Ahmedabad. I am assuming like me, you are a resident of Mumbai and you want to take delivery of gold in Mumbai from your commodity broker whose office is also in Mumbai.
The exchange will charge you transfer charges which is conveyance charges from Ahmedabad to Mumbai. There would also be a other charges that you would be levied on you like quality control, quality check charges etc and if you are not a member of registered bullion Merchants Association, in my case as a resident of Mumbai, the Bombay Bullion Merchants Association, if I am not a member of a bullion merchants association, I will be treated as an unregistered dealer.
So at the time of selling this gold, all these charges that I am paying GST etc I will lose.
So it is actually better to buy this gold and slightly what you perceive to be marked up prices, from a friendly neighbourhood jeweller. Of course, a reliable, trustworthy and tried and tested jeweller who would hallmark the gold that you buy. It is actually better to buy gold from there.
Like I have recorded other videos last year on Equitymaster, do not buy gold or silver coins from banks. For obvious reasons, they are stamped by the bank's logo etc and banks are not allowed buy the back the gold and silver that this sell to the customers. They are authorised to sell to the customer but not buy them back.
So when you try to go and sell these bank manufactured or bank stamped gold to a Zaveri Bazaar goldsmith, he will charge you melting charges so as to take away all the banks logo etc. So you will be liable towards melting charges and making charges.
I hope this clarifies matters as to why the Indian prices of gold and silver have not risen as much as they have in the international markets.
I also hope you're playing it very, very safe and staying indoors and respecting the lock down and taking care of yourself.
Before I sign off from this video, let me remind you, if you're watching this video on YouTube, please do not forget to click like on this video. In the comments section do let me know what you think about this video and what other topics you will want me to record in my future videos.
Also do not forget to share this video with your family and friends. This is Vijay Bhambwani saying goodbye. Do take very good care of your trades and investments.
Thank you.
Watch out for Apurva Sheth's video tomorrow in the Fast Profits Daily. It's a good one!
Warm regards,

Vijay L Bhambwani
Editor, Fast Profits Daily
Equitymaster Agora Research Private Limited (Research Analyst)
PS: Join me online on Monday at 5 pm, at my Weekly Cash Summit. I'll share my highly profitable trading blueprint with you. Register for free here...
Recent Articles