A Critical Update on the Market
Mar 30, 2021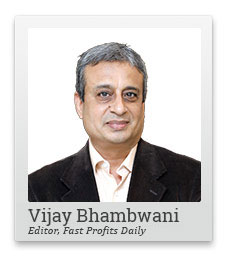 I'm sure you would have noticed that in my recent videos, I have been recommending caution.
And I have done this repeatedly.
This has not gone down well with some of you.
Many people in the market are unable to understand just why I am being so cautious.
Well, if you're one of them, this video I for you.
I'll share my thoughts on just why I believe you should temper your aggressive moves in the market.
Watch the video and let me know your thoughts. I love to hear from you.
Hello friends. In this video, I have a very critical update about the markets.
Over the last few days, you've been hearing some pretty cautionary titles and content in the videos and I've been titling my videos, Is the market about to crash? Is there a bubble in the markets? Why you should be cautious. Why you should not be buying into the energy rally both natural gas and crude oil. Why I believe that industrial metals or base metals are not in a super cycle.
Now to the extent that there are certain regular trolls who basically write very cryptic comments in the comments section on my videos that hey, you are always talking about the market is coming down in what's happening, nothing really happens.
All the best to you. All the more power to you. I don't want the market to fall, but as a market watcher and more importantly, as a market participant, it is my job to watch all the signals of the market and in these videos, I merely put forward my thoughts that I apply as the CEO of my own company that trades for a living.
Revealing Tomorrow: The Great Indian Wealth Project
Now, on Friday something very curious happened. Big Wall Street banks, investment bankers were reportedly offloading stocks of some IT companies and that selling was big ticket enough. Now the initial numbers reached US$ 10 billion or approximately Rs 72,000 crores But hold your breath. Over the weekend, the figures have started increasing.
I am recording this video on the afternoon of Monday, which is the holi day, 29th of March and by now the figures have grown to US$ 20 billion. What kind of selling was it? Was it large investment bank like Goldman Sachs or JP Morgan or Morgan Stanley? These are just hypothetical names I'm bandying around. Was it their own prop book selling? Prop book meaning their own holdings? Or was it selling on behalf of somebody else?
Now it's so transpires that the selling was done on behalf of Bill Wang, who runs a hedge fund, and he had basically built up extremely leveraged long positions. By leveraged I mean, you have Rs 10, you basically leverage yourself 10 times by using borrowed money and build positions of Rs 100 which is 10 times more.
Here the initial figure of Bill Wang's leverage is appearing to be a minimum, a minimum, of 10 to 12 times but like I said, the initial figure of selling was 10 billion. It is now across US$ 20 billion. Even the leveraged figure can increase. Now, the figures are large enough. US$ 20 billion. Now, what if the figures were to escalate?
Can it result in a snowball? A snowball is when a small piece of snow starts falling off the mountain top. As it rolls down the mountain, it starts collecting, gathering more speed and gathering mass, and slowly but surely it becomes an avalanche, and it destroys everything that comes in its way. Is that what is likely to happen?
It could. It could. Which is why, in my recent videos have been telling you, always look over your shoulder, always be cautious, be very careful, hold your long position with stop losses. I even went to the extent of warning you, do not bargain hunt or bottom fish. Don't trying to think shares available at a bottom.
So far, the market has been dealing you with what is known in behavioural science as a hot hand fallacy. Which means following somebody who is always making money, and in this case, money has been made by the bulls. It has almost become a routine thing. If you buy at 9:15 and sell at 3:30 in the afternoon, you will make money. If you don't make money on the same day, most you will have to wait for is the next day and you will get out of your long positions with a profit. Now this kind of complacency, this kind of leniency, this kind of recklessness has become the norm now a days.
Millennials who have zero experience and probably have a lot of leveraged bets are doing this on a day to day basis for a living, and they feel this is the right thing to do, because this is something that has been making them money day in and day out. Desperate people out of business or out of jobs are now doing this for a living and think this is the only way to go forward.
The benefit of having grey hair and 36 years of trading experience under my belt, 28 of which are as a founder, promoter and CEO of a limited company is that you've seem a few wild phases in the market, which shakes you to the core, which basically ensures that you learn some very bitter lessons which would never, ever forget.
The last time hedge fund's positions were liquidated by an investment banker was in 2007. Unfortunately for me, my father was going through an open heart surgery at a South Mumbai hospital and the world's largest hedge fund in natural gas called Amaranth Advisers imploded. By implosion, meaning there was a fire within the organisation itself and it burst from within to the outside. At that point in time, Amaranth Advisers was the largest leveraged hedge fund in the world.
Now, just when you think that it impacted only natural gas prices, think again. As per the regulatory rules, the assets of all such organisations are frozen and any and everything that they hold. In the case of Amaranth Advisors, it was holding a lot of gold, which it had hedged against the natural gas positions.
The Securities and Exchange Commission of America liquidated even the gold portfolio of Amaranth Advisors. So not only did natural gas hit a lower circuit, but to my shock and horror waiting outside the Operation Theatre where my dad was getting operated on, on my mobile phone, I could watch my positions in gold hitting lower circuit after lower circuit.
So the selloff can actually snowball. It can gather momentum and it can become bigger and bigger. I am not saying that that is exactly what will happen but this is why and unfortunately for me, in spite of trying to talk my mind out like a doer of deeds as a participant, only one gentlemen commended in the comments section, Vijay, you're sounding different. Your videos of late a sounding different.
That gentleman probably guessed what was going on in my mind. Why I was making video after video and advocating caution, why I was saying the market in a bubble, is the market going to crash, is that crash ahead, don't buy this, don't buy that, no supercycle here, no grand supercycle here. Energy is not really coming up and mind you in my video of why the markets are falling, the last one, I told you that ship stuck in the Suez Canal will fail to impact crude prices beyond Monday and there you have it. The ship has been floated again and crude oil prices have started coming down.
Can this selloff be limited to paper assets or can this also span across to hard assets? Now do remember Bill Wang's fund has done, I wouldn't say crooked, I would say smart or maybe even extra smart. It tried to mask its long positions in technology stocks in the balance sheet off its investment bankers using the swap route.
People like me with grey hair with experience in the market and not the bachas who come yesterday and day before yesterday who have no clue about what they talk about and comment in the comments section will immediately realise that this is exactly what LTCM did in 1997 and 1998 and when the banker is holding your position in his balance sheet for you, he will offer you a coke and a pizza as long as the position is profit making.
The minute the project position becomes loss making, the banker will dump your shares, which is precisely what has happened with Bill Wang's fund. The banker dumped him like a hot potato. Is more hot potato selling in the works? We will never know. Remember, in the USA, as per the Securities and Exchange Commission, hedge funds are not obliged to reveal their exposure and their investments. It is only after a hedge fund blows up that you know it has blown up.
Which is why, my friends, you need to be extra extra careful. It's your money. Nobody can safeguard it as well and as diligently as you can. I continue to remain cautious, even though some of you might dislike it. Hey, if there's somebody out there so convinced that this market is going to rise and he wants to where she wants to pledge his house and buy shares, go right ahead. All the more power to you.
But as far as I am concerned, I think you are better off erring on the side of caution rather than erring on the side of aggression. Let's be careful out there. This money belongs to our family. We use this as raw material and working capital to put food on the table for our family. Let's not get carried off, and I remind you again, do not bottom fish. Anything that you want cheap will be available cheap. So there's no hurry to write out cheques as yet.
On this sombre note, I like you am waiting for the opening on the markets on Tuesday morning, which is the 30th of March. Let's see how it goes. All the best to all of you and just be careful out there. Thank you for watching my video. Take care. Bye.
Warm regards,

Vijay L Bhambwani
Editor, Fast Profits Daily
Equitymaster Agora Research Private Limited (Research Analyst
Recent Articles