The Most Profitable Trades of 2020
Apr 6, 2020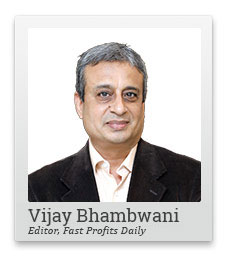 Equity market traders tend to think that stocks are the only game in town.
This is not true.
Globally, the stock markets are the fourth biggest financial market.
There's much more money to be made in the other there - bonds, commodities and currencies.
In today's video, I talk about why it's important to start trading these markets.
This is Vijay Bhambwani and I am recording this video from my residence from the relative safety and away from Coronavirus infections. I hope you are staying safe and staying indoors along with your family, too.
In this video today I want to talk to you about where the action will possibly lie in the year 2020.
I think this year belongs to the commodities in currencies market. Allow me to explain why. You see as and when the dust settles, the worst is over, and we've either found a workable solution around the Corona infection or possibly and hopefully a cure for it, along with some vaccine, the world will dust, it's clothes and try to get back to work.
Which means migrant labourers who have gone home to his village, will start coming back to the cities and will start hunting for jobs.
As and when there will be working hands are available, industry will ramp up production. What do you think an average industrialist will need then?
Raw materials, which is natural resources, and this would start reflecting in the commodity prices.
Remember my earlier video a couple of weeks ago when I had said you can actually predict the state of the world from the commodity prices. I give you an example of how the Chernobyl disaster was something that a CNBC anchor kind of suspected from the fact that Russian agricultural ministry officials were found in the Chicago Mercantile Exchange buying tonnes and tonnes of wheat. Or, for that matter, how the same journalist gauged that Colonel Muammar Gaddafi's house was going to be attacked by the US air force from the very fact that US denim manufacturing companies stock was collapsing on the American stock exchanges.
Similarly, you can actually predict whether the world is coming back to its peak because commodity prices will start rising.
What will basically give you a reliable indicator that the worst is over and the industrialist is coming back to commercial activity again, we go back to one of our most reliable commodities. Copper. It is known as the tin roof of the economy. It is also known as Dr Copper by professional commodity traders.
It goes into each and every aspect of industry that can mentioned. It goes into electricals. It goes into plumbing, it goes into automobile industry, goes into construction and most to goes into electronics.
So as and when Copper price starts moving and let me tell you, they will really move this time around, whenever the markets bottom out, they will take with them the prices of nickel, aluminium, zinc and lead.
Whichever country is at the forefront of the recovery will see it's currency start strengthening against the global basket of other currencies traded on their exchanges. Or alternately, the country that seems to be lagging behind will witness it's national currency falling against the US dollar.
Remember we as traders are in the business of making money. How does it matter to us whether the currency is going up or going down? As long as you have a workable signal or an indicator that tells you where the prices are headed, you can trade in that direction.
So very clearly, recovery or prolonged misery will first be signals from the commodities and currencies markets, which tend to be radar sensitive to the economic activity, by the way.
So I think with the equity markets languishing in 2020, investors, it is now high time you start realising that equity markets are not the only game in town.
As a matter of fact, the world's largest market by turnover is the currency market. Almost $7 trillion transactions per day volumes in value terms. The second and third are the bond and the commodity markets. Guess which is the smallest market by way of turnover in the world? Equities.
All our lives we have been trained to think that equities are the only game in town. When investors and traders start to realise they're falling, they will rush to the commodities and currency markets in bigger numbers, which tells me that I should be focusing and allocating higher amount of assets in the commodities and currencies market, and the Weekly Cash Alerts service will be there for you to provide handholding and trading recommendations.
Before I sign of from this video, let me remind you to click like if you're watching this video on YouTube, please subscribe to my channel to get alerts about fresh the market in this channel itself. In the comments section, do not forget to tell me what you think about this video and what else I can record for you in my forthcoming videos.
Also, join me on Equitymaster's Telegram channel with the handle Equitymaster official, where I put in my content, news and views and market updates every day.
This is Vijay Bhambwani saying good bye for now, not before reminding you to stay indoors Stay safe. Take very good care of your health, trades, and your investments.
Thank you.
Let me know in the comments what you think about the video.
Stay safe and have a profitable trading week ahead.
Warm regards,

Vijay L Bhambwani
Editor, Fast Profits Daily
Equitymaster Agora Research Private Limited (Research Analyst)
Recent Articles