An Important Update for Hard Asset Traders
Apr 17, 2020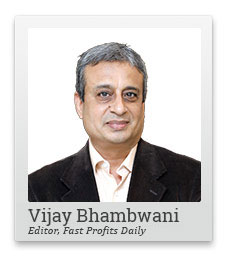 I recorded this video for you today because I've noticed a serious anomaly in the market.
I'm referring to the commodity market which is of great importance for my subscribers.
Over the last few days and weeks, I have noticed a trend which is making life difficult for traders.
And I don't think this anomaly will go away soon.
It's better to be careful out there.
Find out all about this in the video below...
Hi, this is Vijay Bhambwani here and I'm recording this video as usual from the comfort and safety of my house. I am staying indoors, obeying the long down instructions. I hope you're staying indoors and protecting yourself and your family by complying with the lock down instructions. A few more days and this will all be over.
But for now, I want to caution you about what is happening in the hard asset market. By hard asset markets, I mean, commodities, currencies, crude oil, natural gas, base metals, etc.
Since the last few days, what I have observed is the cost of carry i.e the roll over cost on the financing costs that you pay, if you want to roll over your long positions on your purchases from one month to the next month because you expect higher prices or you have purchased and the price has come down and would still want to take a punt or bet that the prices will recover later.
Now, for waiting for another month and rolling over your long positions from month to months which is, for example, April to May 2020, you need to pay some financing charges to your broker.
Since the last few days, I have been noticing that the cost of carry in crude oil is 35%.
Now before you ask me what is 35%? Let me assure you I am talking of 35% per month, which is a whopping 420% per annum.
Now, if you were to actually compute and take a hypothetical situation that the the Saudis have reached a kind of oil output cut pact with the Russians, the other countries which are not even a part of OPEC, which is now called OPEC Plus have also agreed to cut output of crude and therefore the crude prices might just go up exponentially.
Ask yourself this question. Can crude oil prices jump by 420% per annum for you to justify being this kind of financing charges?
We are all practical realists. We are traders who live in the real world. We bet our money, put up money on the line of fire to earn profits. We also know that there is something called an execution cost, brokerage, taxes, STT, stamp duty, exchange charges etc.
Now, if you were to add those charges, it means the 420% cost of carry that you're paying needs to be supplemented by a minimum of 10% more. Which means if the prices of crude oil were to rise by 430% you would just be breaking even.
Is this kind of a risk justified? Do we expect the price of crude to really jump this much? So 35% in the month of May, as compared to the price of April and on an annualised basis do we expect the price of crude to jump by 420%?
My answer is an emphatic no. Is this something in isolation? No, I don't think so. If you want to check out the cost of carry of the USDINR which is the United States dollar versus the Indian national rupee, you will see that the cost of carry has now jumped between 35 to 40 paise from the month of April to the month of May. Historical average is between 18 to 22 paise which means the cost of carry is now jumped to double now.
This is the kind of irrationality that you should always avoid. Sometimes, like I've told you in my earlier video, sometimes not doing anything is also part of the plan. Conserving capital, which professional traders called keeping the powder dry, is also a part of the larger, broader game plan of a savvy professional trader.
You need to ask yourself the question, will I actually make any meaningful money by paying 420% interest? I leave the answer to you.
From here on, we need to wait for normalcy to return, not just in the cost of carry, but also in all asset classes where these kind of imbalances have occurred. You need to go back to your normal ranges and that will take some time.
Remember, in financial markets, whenever such extraneous or white or black swan events occur, there will always be unscrupulous elements who will try to make money of the retail trader. It is up to you to be the protector of your capital and see to it that you do not get entrapped into such market anomalies.
There will be a lot more such disequilibrium and imbalances in prices as long as the fear of Coronavirus is in the news. Till then, I would suggest treading very, very quietly, maybe sometimes not even trading if that is required, not computing the value of money in the number of calls that you're receiving from your service provider, but focusing on return on investment or return on capital that you have deployed over a 12 month period as value of money received.
Right now, this is not a time to get aggressive. Let's be careful out there, both in terms of our lives, by staying indoors and with our capital by not taking aggressive bets in the markets as the trader Andurand says, the markets are broken, the commodity markets appear broken as off now.
Let's wait for equilibrium to return in anticipation of better times.
This is Vijay Bhambwani signing off from this video for now, till we meet again in my next video.
But before I log off, let me remind you to click like on this video if you're watching this on YouTube. Do tell me in the comments section what you think about this video and what you would want me to record in my future videos. Also do not forget to share this video with your family and friends.
And let me remind you also that we are on telegram with handle Equitymaster official. Do join the telegram channel wherein I put up 3 to 4 updates everyday Monday to Friday.
I would love to share my ideas with you. See you out there. Take very good care of your family and your investments. Thank you.
Stay safe and have a great weekend!
Warm regards,

Vijay L Bhambwani
Editor, Fast Profits Daily
Equitymaster Agora Research Private Limited (Research Analyst)
Recent Articles