How to Pick Stocks After a Fall
Apr 22, 2021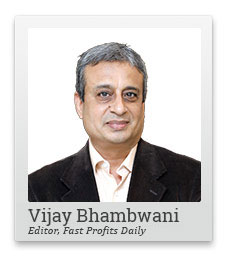 I have been warning you for a while now about how I think the market could witness a decline.
However, alerting you about a possible decline does not end my job.
As a matter of fact, it would be a job half done.
So now that it looks like the market is going to fall, I'll provide you with the knowledge you need to pick the best stocks to make fast profits.
I use this technique and I recommend it to you.
Watch the video and let me know what you think. I love to hear from you.
Hello friends. I hope you're staying indoors, staying safe and you're near and dear ones are all doing fine. I also hope that the markets are treating you kindly, and you have been able to navigate through the traffic of the market better after having seen my recent videos.
Friends, I have been warning you for a while now about how I think the market could witness a decline. However, alerting you about a possible decline does not end my job. As a matter of fact, it would be a job half done.
So now that it looks like the market is going to fall, what about providing you with advanced knowledge about how to pick up stocks when the markets actually fall?
You see my 360 degree worldview style of analysing the market, fortunately or unfortunately, depending on which side of the fence you're sitting on, happens to be a little ahead of the broader census, which is why a lot of times what I say seems to be a little unrealistic and therefore it invites very coloured opinions and comments.
WATCH NOW: Full Replay of Our Urgent Broadcast on India's Revival
But over a period of time, when things do pan out the way they are expected, not having a game plan to actually do what you need to do once the original expectation has come about, would be a criminal waste of an opportunity.
So as the old Wall Street saying goes, why waste a crisis when you can actually make money out of it? So recently, I recorded a video for you wherein I listed out three, from my point of view of course, the three best Nifty ETFs where you can deploy your money.
Of course, that advice still remains relevant for long term investors. Continue to bite into that investment but now, in this particular video, I want to tell you how you should pick up very strong stocks in a declining market. So that whenever the markets actually finally start to rise, which invariably will because after every fall comes of rise and after every rice comes a fall, so once the market starts to rise, you're already ahead of the brat pack.
This is what I want to do for my viewers, keep you ahead, even though the advice might sound unconventional and against the grain at the time of you hearing it but believe me, you will stay ahead.
Now, there are four things that I primarily want you to do when you pick up a stock in a falling market. Number one. The stock that your mind should have a higher relative strength comparative or RSC.
Please do not mistake it with RSI. The RSI stands for relative strength index. Now, the relative strength index is an oscillator which measures the internal strength of a move of any security that you're analysing.
Relative Strength Comparative on the other hand is the strength of a security versus another security. So, for example, if you are looking at a technology stock like, say, TCS and you want to compare it with another technology stock like, say, Infosys. So you can put in the relative strength comparative study as an oscillator and see which stock between the two is offering higher returns.
On the other hand you can even benchmark TCS which you want to compare with the CNX IT Index, which is the benchmark index of the technology stocks and see how the individual stock is performing against its index.
This is something that fund managers, especially hedge fund managers, do all the time. They are basically interested in buying the strongest stock, obviously, for the reason that it will bounce first.
Now those of you who basically are curious about what goes into the study, the relative strength comparative, basically measures as to how much the stock that you're analysing falls against the compared security during a decline and how much it rises during a rally against another stock or an index that you're comparing it with.
So the purchase or the buy decision comes only when both the conditions are fulfilled. Not one, both. Number one. The stock should fall less in a bear market against the compared security. Number two. The stock should rise more than the compared security in a bull market.
So typically speaking, you will see high relative strength comparative stocks bounce back the fastest after decline is over, and these other ones that give you double quick returns.
Any free technical analysis website will allow you relative strength comparative. I use Reuters software, Metastock, which is the gold standard in technical analysis. That software of course will have relative strength comparative as a by default study. So any others software, commercial technical analysis software, will definitely have this study. Please use it to your best advantage.
Number two. It should be a large, preferably a large stock, fairly liquid, with a good deal of institutional buying. Now institutional buying means purchases by very strong hands. Now these are guys who can average the stock when it falls. Who can cushion it from further declines. Since they have already sunk a lot of money into the stock, they will not really let it go down the drain.
Number three. You should basically monitor, through the public domain, both on the NSE and the BSE websites, including the SEBI website, a segment called SAST, substantial acquisition of shares and take over regulations.
Now you should keep checking whether these institutional players have started off loading the shares or not. Ideally speaking, they should not be offloading the shares. They should be riding the price down without actually selling.
But on the flip side, noting the SAST or the substantial acquisition of shares and take over regulation announcements which are updated on NSE and BSE's websites every day, if you see that insiders, the company management or the institutional players buying more shares in a falling market, remain assured you're on the right path and bigger hands than yours are buying the stock, and they definitely know what the game is. They are seasoned players of the game, and they play it well. So you're in good hands and in good company.
Then number four. When the stock is rising, it should ideally rise on good volumes, higher volumes. That tells you that not only is your hypothesis is correct, but the market tends to a kind of support your theory and seems to be going along with your hypothesis and buying the stock.
So they are putting their money where their mouth is just like you are, and therefore you're capital appreciation will be much quicker in this particular strong as compared to any stock out there.
Friends, I've shared my secret sauce with you about how to pick up stocks just when pessimism starts to set in. Remember, the idea of these videos is to keep you a few steps, if not a few miles ahead of the general consensus. So here again, I am not telling you to rush into the market just right now.
You will basically be receiving a lot more advice from me in my videos. Do keep watching these videos on a day to day basis. I will touch base with you and also alert you about when I think would be an appropriate time to go out there and buy but till then, sharpen your skills, hone your knives and get ready for the cut.
On this optimistic note, I bid goodbye to you not before reminding you to click like on this video if you like what you saw. Subscribe to my YouTube channel if you haven't already done so. Click on the bell icon to receive instant alerts about fresh videos being put out here.
In the comments section, do let me know what you think of this video and what you would want me to record next and help me reach out to fellow like-minded investors and traders by referring my video to your family and friends.
Stay safe. Stay indoors. I wish you have a very, very profitable day ahead. Thank you for watching me. Thank you for your patience. Take care. Bye.
Warm regards,

Vijay L Bhambwani
Editor, Fast Profits Daily
Equitymaster Agora Research Private Limited (Research Analyst
Recent Articles