Die Hard 4.0 Redux?
May 14, 2021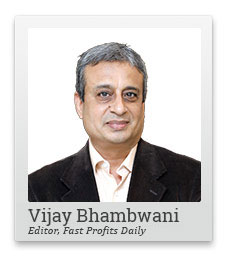 I would like to thank you all for your prayers and support. I'm happy to say that I've recovered from my illness and back on my feet.
I was eager to record this video because of the nature of the story.
It's one of the biggest events of the year and you should be paying attention to it.
In this video, I'll share my view on the cyber-attack on the colonial pipeline and how it affects traders.
Let me know what you think. I love to hear from you.
Hello friends. How are you doing out there? It's great to be back with you after a long gap because of my illness. I have recovered thanks to your good wishes and your concern and your messages through the customer support and on my social media accounts.
I truly appreciate your concern for me. I hope that there are going to be no further disruptions or in any way, any delays in me getting back on the job a full 100%.
I am a lot more leaner and hopefully a lot more meaner in trading ideas and investment ideas that I will be providing.
Get Details: These 3 Stocks are the Dark Horses of the Stock Market
Today's video is about a very scary development that I noticed last week while I was convalescing in bed and recouping from about of extreme weakness.
I am talking about the ransomware attack on the colonial pipeline in the USA in the Georgia headquartered company that is responsible for transporting three million barrels of energy per day from Texas to New Jersey.
Now this pipeline is all of 5,500 miles, which is close to 8,000 kilometres in length and is a multi-layered pipeline, which means it can transport more than just one class of fuel because fossil fuels don't really mix and match too well. So a single pipeline can transport multiple fuels.
45% of the entire East Coast of America's energy requirements are met by the colonial pipeline itself.
Now a group of hackers calling themselves The Dark Side basically claimed to have hit the oil pipelines computer network with malware/ransomware.
These were an unknown body of hackers but completely, as per the FBI, completely hands on, clued on, and experienced about such attacks from the savvy manner in which they brought the pipeline to it's the knees.
Those of you who watch Western English movies would remember a very dark movie called Die Hard 4. It stared, Bruce Willis and Timothy Olyphant and how a computer hacker brings America down to its knees by attacking utilities, the electrical grid, the oil grid, the traffic system, television networks, etc.
Now this is a very chilling development and this is something that we oil and gas traders will have to learn to live with. If you are a Weekly Cash Alert subscriber, you would realise the kind of tough time we had in 2020 and 2021 when we entered into natural gas and crude oil contracts.
Especially in the case of natural gas, we had to rarely, rarely wait and slog it out before we could actually book profits and book profits we did in the second tranche exceeding 65% return on investment.
This means that what will make you money in trading these commodities is number one, your conviction and ability to stay in a trade. Number to your capital account, which will ensure that you stick in the trade because of the span and mark to market margin requirements.
Now what I am basically trying to tell you is that my outlook for fossil fuels remains unchanged. I have been talking about how I am sceptical and not only sceptical, but I am also amused by all this talk about US$ 100 a barrel of oil, which is being projected as a target and natural gas being projected.
These are all kite flying numbers which cost no money at all for somebody to basically just project and throw numbers around like you're throwing a dart at a dartboard with your blindfold hold.
Now, I've heard the reports of 5, 7, and 8 dollars for a million British thermal units of natural gas because of this oil, pipeline and gas networks have been brought down to their knees.
But you need to ask yourself, in addition to the colonial oil pipeline, I am sure you must have read about the friction going on in the Gaza area between the Israel defence forces and the Palestinians.
More than 1,000 rockets were fired on Wednesday alone, which should have basically sent oil and gas prices higher but oil prices refused to even scale the 70 mark. Forget about going to 75, 80 or 100.
Now you have the colonial oil pipeline on one hand and the strife in Gaza, on the other hand, simultaneously and yet you're seeing oil and gas prices refused to really run away, which means the long term blueprint that I have advocated to you in the morning and weekend mailers, etc, that I think this is all kite flying, remain valid.
What has basically changed is that in the long term blueprint that we have in mind, there will be bouts of extreme volatility as and when these ransomware or malware attacks and geopolitical strife comes in, there will be temporary blips up which you will have to weather and take it on the chin.
I hope that this opportunity provided by the colonial pipeline issue as well as the strife in the Gaza area, although the loss of life is extremely regrettable, but we as traders, are not aligned with any political/religious issue. We are basically discussing only the markets here, and I would request you to keep your comments only related to the markets rather than make political or religious statements in the comments section.
So we are basically trying to find opportunities as and when they present themselves and I think opportunities will lie in choosing a plum price and shorting the markets.
To those who are not even subscribers of my Weekly Cash Alert service but just watch my free videos, I don't mind sharing the broader picture to with you but of course, the exact timing of trade I will only be provided to the premium subscribers of the Weekly Cash Alert service.
Friends, I assure you, I will endeavour to get as active as possible as soon as possible and see to it that no disruptions, God willing, and barring any unforeseen circumstances. I feel great to be with you again and I hope that this is going to basically kick off a consistency that you have been used to from me in the past.
Do take very good care of yourself, your health, your trades, your family and investments. Before I sign off from this video, I request you to click like on this video if you like what you saw. Subscribe to my YouTube channel if you haven't already done so and help me reach out to fellow like-minded investors and traders by referring my video to your family and friends.
Have a very, very profitable day. Vijay Bhambwani signing off for now for watching Take care. Bye.
Warm regards,

Vijay L Bhambwani
Editor, Fast Profits Daily
Equitymaster Agora Research Private Limited (Research Analyst)
Recent Articles