How Commodity Prices Tell You When Stocks Will Go Up
May 20, 2020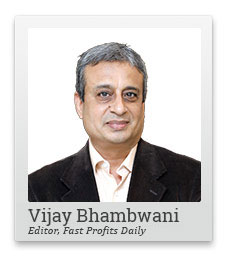 In an earlier video, I shared my views on when I think the stock market will bottom out.
Today's I get into a specific aspect of identifying a market turnaround.
I'll show you how the commodity market can signal a rally in stocks.
Let me know what you think about this in the comments.
Hi, this is Vijay Bhambwani back with you again. Still recording videos from my residence. I hope you're taking very good care of yourself. Your family is staying indoors, keeping yourself safe and also like I've said in so many other videos, keeping your finger on the pulse of the markets so that you're staying in touch with the trends.
In today's video, I have A a question to ask you and B also answer that same question and guide you along what you must do once the markets slowly but surely, as the inevitably will, limp back to normal.
In my earlier video, I had recorded sound bytes what indications the markets will give you laying out specifications of all four asset classes of what signals they would send out individually.
We talked about currency. It's the largest market in the world by turnover, the bond market, the commodities market, and then the equity market, which is the smallest by far.
Now, in order, that all the markets were to basically get out of this state of shock that they are right now, thanks to the Corona problem.
What do we need to watch out for now? Let's narrow down our focus do the commodity markets. What would the commodity markets need to tell us before we can actually pop a bottle of champagne and raise our toast and say, okay, the worst is put behind us?
I already recorded in that video, the fact that gold and silver need to either stabilise or show signs of not showing any kind of a sign of runaway rallies. Runaway rallies in gold and silver are basically indications of fear of panic and possibly lethargy in other asset classes and very poor return on investments in other asset classes.
So number one, these fear commodities, I am not saying this negatively, I'm bullish on gold and silver. But what I am talking about is a very dispassionate view about how the commodity markets need to indicate where the markets really need to go. So gold and silver must stop the runaway rally that they have shown since June of last year.
More importantly, what I think will come to the centre stage are industrial metals. These might actually hold the key to discerning where the trends are likely to be heading. Let me explain.
FREE REPLAY: Discover What Richa Revealed in Her Smallcaps Summit
Industrial metals are not something that you would hoard. Gold and silver, sure, you might hire locker in a bank, or you might want to keep it in a vault in your own residence. What not? These are greed commodities, gold and silver but copper aluminium lead, nickel, zinc? You don't really feel like storing blocks and blocks of them in your cupboard or your home safe. You will buy them only when you need them and you use them for industrial activity, for production, for producing goods.
What I need to do is go out there and start monitoring consumption. The inventory figures, as you all must be aware, there is a separate video in this topic by itself, the inventory figures are not really very tough to get, even though they may not be really laser precise.
But you know how much the world is producing of a copper, nickel, zinc, lead, aluminium, et cetera. What we need to do is basically keep our ears to the ground and monitor the off take.
The higher the offtake, remember, these are not greed commodities, they are consumption commodities, the higher the off take, the more I will come to the conclusion that the world's factories are coming back to life. If they are coming back to life, it will be assumed that industrial activity is picking up, and maybe within a quarter if not less, the financial markets will simply take off.
This is a hypothesis that I have used in the market for more than a decade and a half and it has stood the test of time. Whenever consumption of industrial metals has shown significant upticks, corporate turnover and also profitability have seen improvement, and it's always lead to cheers in the stock, commodity, currency and bond markets.
So whether you're interested in lead, crude, copper, aluminium, zinc or not, you will have to monitor it. These assets may not interest you. You need not trade in them. That's fine. But even if you are only an equity or a bond investor or a currency trader, you must cultivate what I call the 360 degree view.
Look at all asset classes. Do not narrow down your vision, do not suffer from tunnel vision, and do not think that any other market's problems are not your problems. Before you know it, they will become your problems, so keep your years to the ground and monitor these base metals. Uninteresting as you might think they would be, they can actually make you a lot of money from other asset classes.
Of course, if there is anything meaningful to update on this front, I assure you I will report it
Before I sign off from this video let me remind you to click like on this video if you're watching it on YouTube.
In the comments section, do let me know what you think of this video and what other videos you would want me to record in the future. Also, please do not forget to share this video to your family and friends and help me spread the cult of knowledge based investing and trading.
Also may remind you to join Equitymaster on their telegram channel, the handle of which is Equitymaster official. I post a couple of videos and a couple of posts and articles every day, Monday to Friday and I would love it if you could watch them.
Vijay Bhambwani signing off from now till we meet again in my next video. Do take very good care of your investments and trades. Thank you.
Stay safe!
Warm regards,

Vijay L Bhambwani
Editor, Fast Profits Daily
Equitymaster Agora Research Private Limited (Research Analyst)
Recent Articles