Make ONGC's Loss Your Gain
May 20, 2021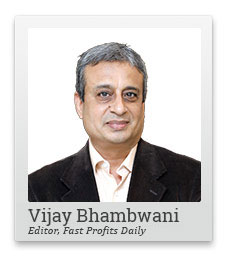 In this video, I want to update you about geopolitical event that will be important for traders.
Weekly Cash Alert subscribers would be aware that crude oil and natural gas form the backbone of our trades.
Many of you are wondering when, I'll recommend my next trade.
Well, I've been waiting for the right opportunity and I believe we are getting close to it.
In this video, I'll show you how we will trade natural gas again soon.
Watch the video and let me know your thoughts.
Hello, friends. I hope you're doing well in the markets and the markets are treating you well.
In this video, I want to update you about geopolitical event that will have ramifications for us as traders in natural gas.
Weekly Cash Alert subscribers would be aware that crude oil and natural gas form the backbone of our trades and silver and gold form the backbone of our investments in the commodity markets.
Now, on 22nd of July 2020, I had recorded a video in this playlist about how Indians were likely to get impacted because the Chinese were trying to edge out the Indian developmental contracts, that we had won in Iran in Chabahar to develop oil and gas fields.
Now, recently I read a news report about how ONGC Videsh, which is a subsidiary of the listed company ONGC, has lost a very critical oilfield in the Farsi development area. It's called Farzad B oil well.
Get Details: We are Bullish on These 3 Little-known Stocks
Now, ONGC Videsh discovered this gigantic oilfield in the Farsi exploration block in 2008, and the company has spent along with a consortium, I'm coming to the details, the consortium has spent approximately US$400 m in developing the fields.
How big this field is can be gauged from the fact that it holds 23 trillion cubic feet, of which 60% of the gas is easily recoverable.
Now ONGC and the consortium members had undertaken and committed to invest up to US$11 bn in developing that field, and the size of the field can be gauged from the fact that it spans over 3,500 square kilometres and it's a relatively shallow field and depths ranging between 20-90 metres.
Now who is a consortium made off? Now 40% of the holding in the field was with ONGC. 40% was held by Indian Oil Corporation and Oil India making the remaining 20%. Now who has got this contract now that the Indian consortium has been unceremoniously thrown out?
Now the consortium that has gained the rights to develop this field and exploit the national gas reserves is Petro Pars group based in Tehran, which is Iran itself. Now, how does this impact your gas trading?
Now recently, during my medical leave, I was off the markets. I was not sending out my morning mailers and trade alerts etcetera. As soon as I got back to work, I received a lot of feedback on customer support and Equitymaster's website, my own social media accounts from a lot of friends who are subscribers to various services.
They asked me a question. Vijay, why is it that when you do something in national gas, a specific kind of a trade, we tend to make money, but when we try to do it in your absence, we lose money? At least three or four subscribers of the Weekly Cash Alert service have raised this question.
Well, the answer is not an easy one and nor is it about me self-aggrandising or self-hyping myself. You see, the point is that oil and gas markets are the trickiest markets you can trade, which is exactly why I trade them, because majority of the people lose money and trading being a zero sum game.
Somebody's loss is somebody's gain. So when people make mistakes and lose money, we want to be on the right side of the trade and make money. Maybe, the trades are few and far between, but the commitment size is respectable, so the amount of profits is good.
Now, oil and gas is about gauging geopolitics. It's about gauging terror networks. It's about gauging financial speculation. It's about trying to read between the lines because both the country of origin, which is exporting oil and gas, and the country, which is buying, the client country, are both basically trying to subdue facts.
The fact that OPEC works on the quota system itself is a self-defeating exercise. Now the way of OPEC quotas work is very simple. If last year you claimed that your country had one billion barrels of oil, you would be given 10% of that as a quota to export every year. Now, remember, these figures are just hypothetical it's just an example. Let's not split hair.
Next year, it is in your interest as an exporter to claim that you have found new reserves worth 50% more than last year so that your export quota can rise up by 50% and you can raise revenue. These are not established reserves. These are claimed reserves.
No country allows another country to come and do a seismic audit or a geo physical audit of their oil and gas fields. So it is an established facts that everybody lies. Now trying to trade natural gas and crude oil without having an established system of having to keep your ears to the ground and deciphering the static, the noise and the deliberate lies, from the truth, is a self-defeating exercise.
Which is why you're subscribing to a service with charges you money. We basically tend to clutter out all this garbage and try to make sense and sensibility out of what it means for you.
Now, what does the latest development mean for you? Why am I not recommending a trade even though natural gas flared up and hit upper circuits day before yesterday, and it hit a lower circuit yesterday?
I'm recording this video on Wednesday, it will be released on Thursday, the 20th after editing and due post production process etc which is the norm.
The reason why I did not recommend a trade is because I want to basically gauge two things and these will determine the trade. Is there going to be a sort of a disconnect between the price discovery mechanism on the MCX as compared to the global prices because India will now be denied access to this gas from the Farzad B oil field or is the impact is likely to be very minimal and will continue along with blueprint, which is finding plum levels were too short at?
I have no qualms in sharing my blueprint, even with my friends who watch my videos but are not subscribers to any of my paid services. Hey, we are all friends here. We are all here to make money and I need to leave something on the table which will basically help you as a trader.
So I have made, umpteen number of videos telling you that I'm bearish on energy, both crude oil and natural gas, provided I get plum price is too short, which means we are not looking at price points to purchase.
Now, the only thing that I am sitting, and gauging, making a lot of phone calls and believe me, I thank modern technology where your WhatsApp and Skype and Microsoft teams and zoom, etcetera, etcetera give you free ability to make free calls, video calls worldwide wherever, of course, the countries allow it and get information first hand from the ground level.
Which is why I deploy the 360 degree world view. I assure you, within the next 2 to 3 trading sessions, we will have a handle on what is happening in spite of or because of the Farzad B Oil Well. Now, oil and gas will remain the crux, the backbone, of our trading blueprint in the Weekly Cash Alert for the foreseeable future.
I am happy to note, like I said in my video yesterday, silver is within a kissing distance of Rs 80,000 which was the target for 31st December 2021 which makes it all the more accessible to hit 85,000 per kilo in rupees by end of December 2022.
Gold might be seeing a little further off as compared to silver but I am optimistic that those targets will also be met. So do me a look out for my next trade alert in the Weekly Cash Alert service and those of you who are not basically subscribers do note that you are expected to seek plum prices to go short and try and make money out of energy counters.
This is Vijay Bhambwani signing off for now, but not before reminding you to click like on this video if you agree with what you saw. Subscribe to my YouTube channel if you haven't already done so. Click on the bell icon so you receive instant alerts about fresh videos being put up out here and in the comments section, love me, hate me, you need to send anything at all, I welcome everything with open arms.
Keep the lines of communication open and help me reach out to fellow like-minded investors and traders by referring my video to your family and friends.
Thank you for your patience. I wish you have a very by profitable day ahead. Vijay Bhambwani signing off for now. Thank you for watching.
Take care. Bye.
Warm regards,

Vijay L Bhambwani
Editor, Fast Profits Daily
Equitymaster Agora Research Private Limited (Research Analyst
Recent Articles