Your Queries on Bitcoin and Gold Answered
May 22, 2020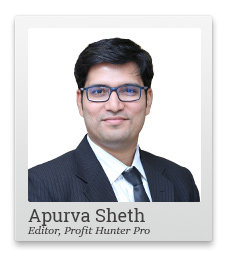 I would like to thank you for showing so much interest in my last two videos on gold and bitcoin.
I have been flooded with questions via comments and email.
I just had to do a video answering your most pressing questions.
So let's dive in...
Hi, I am Apurva Sheth and I welcome you to this latest edition of Fast Profits Daily.
Over the last two weeks I have spoken about gold and bitcoin. My last two videos on gold and bitcoin has garnered good response from our viewers. I'd like to thank you for watching and sharing your views on these videos.
If you haven't seen them yet then you can find the links below this video.
Now there have been many viewers who have commented on earlier videos on YouTube and on our website. They have sent many queries on bitcoins and gold.
I am picking the most common queries that viewers had on the topic. I hope it clears the air.
Q. The most common question of all is can one buy or sell bitcoins in India?
The short answer is yes you can buy or sell bitcoins in India.
The long answer is that the government doesn't like it. For a long time the government didn't put out its own stand on bitcoins or cryptos. Then in April 2018 RBI issued a circular which banned bank payment systems from being used for cryptocurrency-related payments.
So, during the last two years crypto trading took a hit after this RBI circular. Some exchanges shifted their base abroad. But Indians never stopped trading in cryptos as they found other ways to trade.
Two years later, i.e. on 4 March 2020 Supreme Court overruled the RBI circular which means we are back to the old status whre we were two years ago.
So, you can trade bitcoins and other cryptos in India. But the regulator and government doesn't like it and they can come up with a rule once again which may make trading difficult in India.
Q. Second question is where to open an account for trading cryptos?
There are many crypto exchanges like Zebpay, Wazirx, Unocoin and CoinDCX that operate in India. You need to register on either of them and fill up their KYC forms by verifying your PAN and Aadhar. Once you are a verified user you can transfer rupees to your account and start trading in bitcoin and other cryptos.
Only Till 11:59PM, Tomorrow: Access Details of Our Top Stock Pick for 2021
Q. Third question is what is the minimum investment required to buy a Bitcoin?
The price of one bitcoin is around Rs 7 lakh. But you don't have to invest that many rupees. Just as rupees can be down in to paise and dollars into cents. Bitcoins can be broken into subunits. The smallest subunit is called a satoshi which is named after the alleged bitcoin creator Satoshi Nakamoto. One satoshi is a hundredth million of a bitcoin. You can buy any desired quantity of bitcoins you want in any of the Indian exchanges. You can start with as little as a thousand rupees.
Q. Fourth question is on Gold. What is the best way to buy gold?
There are several ways in which you can buy gold and the best way will depend upon your goals. If you are someone who wants to buy gold as a hedge against uncertainty and risk which comes from holding financial assets then physical gold would be the best options.
If you have an appetite for risk and want to speculate in gold from a short-term perspective the you could buy futures contracts of gold on the commodity exchange.
If you want to speculate with but don't want to trade in futures market then Gold ETF are best. You can also invest in small amounts regularly through these ETF's.
If you are okay with locking in your money for 8 years then Gold Bonds could be an option as you get an interest of 2.5% every year apart from the appreciation in gold prices. Personally, I won't prefer locking my money for such a long period. So, I would avoid it.
Gold jewelry is another option but you will incur high making charges. There are issues with respect to purity as well.
So, it all depends upon your risk appetite and financial goals. I prefer physical gold and Gold ETF's over everything else.
That's all from me for today. I hope you enjoyed watching this video. Please click on the like button if you're watching it on YouTube.
You can share your views in the comments section and let me know what other videos you would want me to record in the future. Please share this video with your family and friends and help them become better traders.
Also do join Equitymaster on telegram with the handle Equitymaster official wherein I post interesting updates on the markets daily.
Until we meet next time. Take very good care of yourself and your trades. Thank you.
Stay safe and have a great weekend!
Warm regards,

Apurva Sheth
Senior Research Analyst, Fast Profits Report
Equitymaster Agora Research Private Limited (Research Analyst)
Recent Articles