What the RBI's Rate Cut Means for Options Traders
May 25, 2020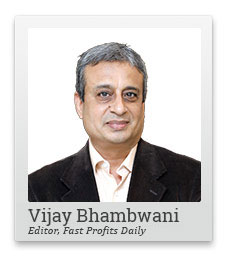 The latest interest rate cut by the RBI has made life even harder for people living on fixed income.
But there is a particular group of people in the trading community who will be especially unhappy.
In today's video, I'm going to get into the impact of the repeated rate cuts on options traders, options writers, in particular. I believe, times could get harder for this group.
Let's dive in.
Hi, this is Vijay and I am still recording my videos from my residence as you can make out from the background noises of the birds chirping and cooing of the sparrows and parrots. Lovely atmosphere. Well, no choice. I hope you also staying indoors, staying safe. But please do continue to keep a finger on the pulse of the markets. Don't let yourself get rusty. And don't forget how to invest and trade.
Now this video is specifically triggered by the RBI Governor's slashing off the rates by 0.4%. What it really means for you as an average investor and more specifically, what it means for an option writer or an options seller. So let's get down to it.
In November and December 2019, I recorded a video on Equitymaster giving a forward guidance of what to expect in the year 2020 as a fixed income investor.
I had warned you about falling interest rates. Please do remember, we had no knowledge of the Coronavirus at that point in time, so the video was president, extremely predictive but to be very honest, even I myself did not know the carnage would reach this level.
So 0.4% reduction of interest rates by the Reserve Bank of India governor takes our rates to his record lows. What it very simply means for investors, you will get fewer rupees on your fixed deposits, on your debt mutual funds, on your insurance policy returns, and any other fixed income investments that you have made. Do you think as an equity investor, you will survive untouched? High hopes!
People, in order to generate higher returns and quicker returns, will churn or book profits on their investments faster because we all must survive and put food on the table for our family. We need money everyday, so people will basically put pressure on trading or investment margins and book profits quicker, which means you have to make do with somewhat smaller returns on your investments.
The problem will be the biggest for the options writers. Let me tell you why.
Watch Now: The Instant Income Summit
As option writers, we basically are going against the grain and writing or selling options with the whole and sole purpose pocketing the premium. The higher is the premium, the more money you put in your pocket.
So we need to monitor what impacts the premium in the first place. There are a couple of factors that determine how much premium particular option series will command.
The first and foremost the time remaining to expiry. The more number of days of weeks remaining, to expiry, the higher will be the premium. This is called the time value of the option. Obviously, the longer time frame that you have left with you, the more the price can move, so you have a higher chance of generating profits. So the option writer gets higher premium because he is taking a risk for longer number of days.
The difference between the strike and the spot price. Obviously, if the nifty is 9,000 and if you're buying a call of 10,000 which is 1,000 points away, you'll pay a smaller premium because the probability of 1,000 points rally in the Nifty is maybe a little remote. Compare that to the strike price of 9,200. It's just 200 points. The difference is smaller and therefore the premium will be higher.
Risk free return rate. Now, this is something that you need to understand. On Equitymaster, I had written an article a couple of quarters ago as to the badla financier, the erstwhile money lender in the stock market, he is not dead. He is born in a new avatar as an options writer.
Now, typically speaking, this is a guy who lends money for a living and the higher the rate of interest, the happier he is. First of all, there is competition. There is a pressure on everybody to generate returns. The cost of living remains constant, whereas your fixed income returns are falling. So there is a pressure on margins, which we understood now, the risk free return rate, which is the third variable, which determined option premium moves with the interest rate scenario in the country and remember the RBI has dropped 0.4%.
Do you think the option premium will remain untouched? I don't think so. I think auction premiums will also call. Advantage, option buyer. Disadvantage, option writer or option seller. You're take home profit just contracted. So this is three of the four points that you needed to know because the RBI having cut the interest rate it has directly impacted your take home money from option writing.
The fourth factor is the volatility. The more volatile the counter, the higher is the option premium. This might surprise a few people but if you actually think about it, there's a method in the madness here. The higher is the volatility, the better is the chance of you making money. No matter how outlandish the odds work at the beginning of entering that trade, remember, higher volatility means more price mobility. So you will have to pay higher premium if you're an options buyer. Volatility higher and the options sell will get a higher premium, too. But he is taking a bigger risk.
I have been talking about the Jensen's measure in my write ups in my other videos. Jensen's measure is basically a statistical measure of whether any investor, a trader, a speculator, and options writer call it what you want, whether such a person is generating one additional unit of income for every additional unit of risk that he takes on. Additionally, hey, if you're taking one additional unit of risk, you better make at least 1 unit additional earn, if not higher, which is what makes the risk well taken.
Statistical data, as I have been mentioning on Equitymaster's Telegram Handle has been flying off the top. It's now reached stratospheric levels to the extent that the Bank Nifty is now is second most volatile counter, as per my statistical beta studies, in the entire National Stock Exchange. Nifty comes between seventh and eighth position.
Remember, these are indices. They are not individual stocks. These are indices and they are in the highest statistical beta list. That proves that volatility has become way too high. So adversity on the Jensen's measure has gone higher. Your risk has gone higher. Your reward need not necessarily so because the interest rate has fallen and your option premier has compressed.
Tough times for everyone, unfortunately, but I think we have no choice. We need to learn to live with this and this is in line with what I had warned you about in the end of 2019 about fixed income investments in 2020.
On that sombre note, Vijay Bhambwani signing off from this video till we meet again in my next but not before reminding you to like this video on YouTube. In the comments section, do let me know what you think about this video and what else you would want me to record for you. This is your channel. These are my efforts for you.
Do not forget to recommend this video to your friends and family and help me spread the cult of knowledge based investments. Do take very good care of yourself your trades, and your family. Signing off for now. Thank you.
Stay safe!
Warm regards,

Vijay L Bhambwani
Editor, Fast Profits Daily
Equitymaster Agora Research Private Limited (Research Analyst)
PS: At 5 PM sharp this evening, Tanushree will reveal her One stock Crorepati strategy. Don't miss it dear reader! Please click here for the details...
Recent Articles