What Should I Trade Today?
May 26, 2020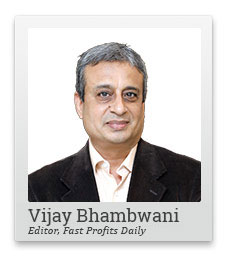 We traders have many choices in the market when it comes to selecting our trades.
In fact, you have so many options, it can be confusing if you don't have a system to figure it out.
In today's video, I will show you the system I use to decide which counter to trade everyday.
Let me know in the comments section below, what you think about this video. I love to hear from you.
This is Vijay Bhambwani and I am back with you again recording video still from my residence because of the lock down. I hope you are staying indoors, staying safe but still watching the markets and keeping your finger on the pulse of the market.
Now this video is more of an educational video than anything else. Rather than give you a fish, I want to teach you how to catch a fish so you can feed yourself for a lifetime.
After this video you should basically be able to discern for yourself the most important thing a trader has to grapple with, What should I trade today?
You see, the markets have a language that they speak every day and the markets talk, believe me, they talk to traders and tell them you should be buying this and you should be selling this.
The only thing is number one, the language is numerical. They talk in numbers. Number two, we as traders do not listen. If you were to understand the message of the markets, your life as a trader becomes a whole lot more easier and a whole lot more profitable.
So on my social media pages as well as Equitymaster's Telegram channel, which I strongly suggest you join, the handle is Equitymaster official, I put up a couple of posts every day Monday to Friday late evening, which I would want you to read.
I already explained to you in another video as to what MWPL or Market Wide Position Limits mean. I also taught you about what volumes mean to a trader in another video.
This video is about the third post that I put up there, which probably comes at the fag end of a series of posts everyday. These are the top 20 counters that are segregated in descending order on based on various criteria.
Why are they important? What message are they sending to you? And most importantly, how can you make money out of them?
FREE Guide: Small Caps That Will Race Ahead of the Sensex
The first column is the top 20 counters with the highest statistical beta in descending order. In layman's language, in simple language, these are the counters that are the most volatile in descending order.
First of all, the concept of volatility. Volatility means that the counter may close with little or no change on a day on day basis, but on an intra day basis, if it is going up and down like a see saw, it's volatile.
To an investor, volatility may mean nothing. It could actually mean a pain in the neck. But to a trader, volatility is lunch on the table for the family.
Traders makes money by buying and selling on an intraday basis. Micro trend traders like me, would buy in batches of one hour each and square off the trade. So I want volatility as a short term trader. So the first column are those counters, which are the most volatile.
The second column are those counters, which are the top gainers over a 10 day period in descending order in percentage terms. The third column are the top 20 losers over a 10 day period. Obviously, if a stock is figuring in the top 10 it will not figure in the top 20 losers. You can't have a stock, which is appearing in gainers and losers, which is common sense. A stock that can be volatile can appear in either gainers or losers.
The fourth column is those stocks, which are the highest volume gainers, which means traders who are buying and selling that stock a lot.
Now you have to understand there is a difference between volumes and open interest. Volumes may be created by day traders like me who would get in and get out and not carry their trade over to the next day. To that extent, volumes need not mean overnighters, trades that get rolled over from day one to day two.
That takes us to column number five. Column number five are those counters which have seen the highest build up of open interest. What is open interest? It is those trades that have been initiated or entered into, but not yet closed or squared up in market parlance.
Open interest is basically an important measure or a benchmark, because people who create open interest are strong hands. People with strong convictions will say, hey, I am gonna write a cheque to my broker. I am going to buy this counter and I am not selling it till I get my price. So these are people who are digging their heels into the ground, pitching their tents and saying, I am not going anywhere till I get my price. These guys move the needles and gauges in the markets.
Is it possible that a highly volatile counter, which appears in column one can also appear in column two or three, which is gainers and losers not both but two or three and appear in column four which is highest volume, and in column five, which is highest open interest?
Yes, that takes us to column number six, which is stocks with the highest amount of market white position limits in descending order. Please refer to the video, what is MWPL, to understand what it actually means. These are stocks which have limits and based on how much the SEBI or Securities and Exchange Board allows you, based on that, we try to gauge how much the market has actually utilised those limits. The higher the limit utilisation, the higher the trader interest.
Right now, what I am basically looking out for are stocks that appear in like I said, you cannot appear in the highest gainer and the highest loser list, so that is an either or. But what about those stocks that can appear up to a maximum of five columns?
Those are the guys I'm looking out for. This is what the market is telling me in statistical terms, as to the best counters to trade.
By the way, the first counter, the statistical beta that I told you about, this is a purists delight. Purist, derived from the word pure. I do not believe in taking the Vix on the volatility index because of Vix is a synthetic and a lagging indicator. I depend on statistical beta which takes the pure price mobility on an intraday basis and it takes nothing else. The price is the price and the price is the king.
So these counters in column number one are a purist's statistically sorted number of stocks and indices. And if it all the counters are appearing in all five columns, those should be your first priority.
Your second priority should be those counters that appear in four or three or two columns. There you are. I've shared with you my secret sauce. I hope it enables you to be a far better and far more profitable trader than you are right now.
More educational videos coming from me, I assure you. Before I sign off from this video, may I remind you to click like on this video if you're watching this on YouTube. In the comments section, do let me know what you think of this video and what you want me to record for you next.
Do not forget to share this video with your family and friends and help me spread the cult of knowledge based investing and trading. Do take very good care of yourself, your trades and investments.
Vijay Bhambwani signing off for now till we meet again in my next video. Thank you for watching.
Stay safe!
Warm regards,

Vijay L Bhambwani
Editor, Fast Profits Daily
Equitymaster Agora Research Private Limited (Research Analyst)
Recent Articles