What It Takes to Be a Good Trader
May 28, 2020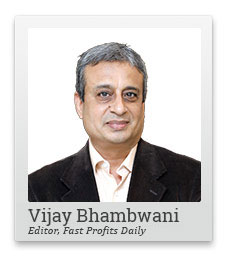 Trading can be glamorous with all the promises of fast profits.
But there is a lot of hard work involved in making that money. Many traders are not willing to put in the work needed to improve their trading skills.
What about you? Do you think you have it in you to become a top trader? In today's video, you are going to find out.
Let's dive in...
Hi, this is Vijay Bhambwani. I'm recording this video still firmly entrenched in my house thanks to the corona lockdown. I hope you're staying indoors, keeping yourself safe and also like I request you to do in all my videos, keeping your finger on the pulse of the market. That's very important.
Now this video is actually a tutorial about what it takes to be a good trader.
We all want to be traders. Who doesn't? The aura, the glamour, the war stories that we share in our clubs, in our diners, on beer nights with our friends, about how we made a killing and how we fought wars on the computer screen.
It's all so glamorous. It's all so sexy. Yeah, we all want to be successful traders. But what is it that actually makes a trader a successful trader and separates the men from the boys?
There's a lot that goes into trading and as the old Wall Street saying goes, trading profits are the most difficult, easy money you will ever make. Believe me, it's not easy. The only person who thinks traders life is easy is my wife. She thinks sitting in front of a computer, pressing a few buttons on the keyboard and like a cash register, the money keeps pouring in, whereas she has to buy the groceries, stand in the kitchen, cook in the hot a kind of atmosphere out there with pressure cookers and gas stoves and God knows what else. So I invariably wind up telling her let's switch places. Try and make money off the market and see who you are pitted against.
You're fighting millions of super sharp traders who had countless amount of experience and more importantly, like I keep telling you, we traders are brain warriors. We fight out wars with our brains with our ideas, and the guys with the best ideas invariably go home with the prom queen. The money. What makes you think that the other guy is out there, too? He's not. So let's get down to what actually makes a trader a good trader.
FREE REPLAY: Discover What Richa Revealed in Her Smallcaps Summit
Number one experience. You would want to ask, I have trained hundreds of traders in very intensive, long drawn programmes, and they asked me as soon as we finish our training session, are we going to become super traders?
Well, the answer is no. After having learnt trading, all you have achieved, and this might dampen a few guys, all you have achieved is cover, maybe 15 at best 20% of the journey. Trading mentor, a trainer, a trading guru. Call him or her what you want, can only guide you on to the right path. There is no substitute for trading experience.
Now comes the second question, alright, you tell me that I need trading experience, Mr Vijay Bhambwani. How much trading experience is enough? That is a trillion dollar question.
If you ask any sports trainer, I have in my past videos disagreed between the comparison of trading and competitive sports as a non linear. Competitive sports is difficult, but believe me, trading is a lot more difficult. So if at all, the requirements of competitive sports may be raised a little higher so that you can reach the bare bones minimum of trading experience.
So any good a competitive sports trainer will tell you that for an athlete, take for example, Wimbledon players, tennis players. It takes an average athlete 10,000 hours of practise to be able to reach Wimbledon level proficiency in tennis. In professional and competitive trading for a living, you might need 12 maybe even 15,000 hours of trading experience.
Now, if you want to arrive at the number of trading sessions or the calendar number of days, that translates into, do remember that the equity markets trade for approximately six hours a day. Now divide that 10 to 12,000 hours by six hours a day, and you have the number of trading sessions that you need before you can say you're adequately armed to become a professional trader.
If you are a currency trader, do remember that currency markets operate for eight hours a day, 9 to 5. If you're a commodities trader, do remember that the market operate from 9 to 11 39 pm, 9 am to 11:30 pm or 9 am to 11:55 pm, depending on whether it is summer or winter time in the USA.
Obviously, you're going to be a professional trader in fewer number of days in commodity markets because these markets are working more than twice as long as equity markets, so the number of days will be shorter in commodities hypothetically, I'm using the word hypothetically.
Number two. You need the qualities of Keanu Reeves in John Wick. Focus. Consistency. Discipline. These three elements. You have to be completely focused. Every small change on the trading terminal screen must be registered here in non volatile RAM memory in your head, NV RAM.
It must be observed as to when a stock, currency, a commodity, and index or a bond price moves and when and how much. A professional trader does not let a trading signal go by unobserved. If it's happening too often, maybe that market is not for you. If signals are evading you, maybe you should forget that asset class as something that you want to specialise it.
Number three. A professional trader knows a little more about himself, then a mediocre trader. It's all very important that we know what kind of people we really are. How much pressure can we take? Are we short tempered or are we cool and calm? Ice in the nerves of kind of a guy? Are we given to sudden bouts of rage, indiscipline, binge eating or shopaholic?
Believe me, these traits will tell you what kind of a trader you will be. If you are the kind of a person who gives into bouts of rage. If some people pulls up his car next to your car, maybe a centimetre away from your side mirror on your door and you're inclined to roll your window down and start yelling in abusing, believe me, you're indisciplined. It is going to be very difficult for you to become a good trader.
If you're the kind of a guy who in top gun was nicknamed Iceman, Val Kilmer, ice in your veins, always composed, not a hair out of place, not a bead of sweat under any kind of situation of distress or duress, welcome to the world of trading.
Number four. A trader must must be good at auto suggestion. Auto suggestion is a process wherein a trader in his mind is able to run the entire trading experience as if it's a film. You basically imagine the entire process of trading in your mind as if it's happening in real time and give yourself all kinds of situations that you will confront in the real world as a trader.
The best swimmer in the Olympic has been Michael Phelps. The kind of training that he has undergone is mind blowing. His trainer, his coach, has put him through very bizarre situations so that nothing surprised Michael when he actually went into the pool.
There were times when the coach, while training Michael for a championship level swimming, had cut the draw string of Michael Phelps swimming trunks. So as soon as Michael kind of dives into the pool, off comes the trunk. He is in stark naked. There were other times when he would snip the rubber band of Michael's swimming goggles so that when Michael dived into the pool, the swimming goggles would come apart and Michael would be without a pair of goggles.
The idea was, to a custom Michael to all kinds of mishaps that could possibly occur in the pool, so that when these mishaps actually occurred in the competitive event, there was no element of surprise. The idea was to prepare the mind for every eventuality.
So what do I imagine when I am kind of auto suggesting myself before a trading session?
How I would make an entry, what I would observe under the snap quote window, what I would see in terms of the price movement, the daily ranges, and how I would after making an entry, mark the mark to market situation.
How I would time my trades. Most of my trades are micro trend trades, which means that I tend to square up these trades within 59 minutes and 59 seconds, which is under an hour. So how I would wait for an hour and pull the plug in spite of the fact that the stop loss or the price tag it has not been reached.
How I would behave if, unfortunately and definitely eventually, that trade results in a loss once in a while, so that when the loss actually comes, I don't take it on the chin. I don't have a long face. Like Michael Phelps, I tend to prepare my mind for every eventuality.
If you have these four qualities and this is not an exhaustive list, if you have these four qualities, believe me, you might have a chance and I assure you there will be more on this in future videos. I am not done yet. There's still a lot more ground to be covered on how to become a better trader.
Before I sign of from this video, let me remind you to click like on this video if you're watching it on YouTube. In the comments section, do let me know what you think of this video and what else you would want me to record in my future videos for you.
Do not forget to share this video with your family and friends and help me spread the cult of knowledge based investments and trading.
Vijay Bhambwani signing off for now till we meet again in the next video. Do take very good care of yourself. Thank you.
Stay safe!
Warm regards,

Vijay L Bhambwani
Editor, Fast Profits Daily
Equitymaster Agora Research Private Limited (Research Analyst)
Recent Articles