Will the Price of Silver Go Higher?
Jun 3, 2020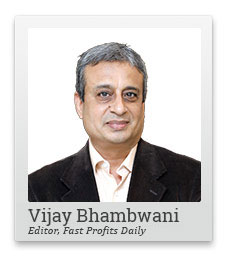 Silver prices are known to stay in hibernation for many years. They rarely move a lot.
But when they do, watch out!
Last Friday, Silver made a move up. Is it getting ready to break out?
We may not be able to predict Silver's next big move but we can prepare for it.
In today's video I will show you why I own Silver and why it should be a part of your portfolio too.
I highly recommend you take a few minutes of your time to watch this video and let me know what you think about it.
Hi, this is Vijay Bhambwani still recording my videos from my residence as you would have made out from the background noises of the birds chirping and the waves of the ocean. Beautiful atmosphere and today it's even started raining here. So I hope you're staying safe staying indoors but as usual, keeping your finger on the pulse of the market.
And if you have been keeping your finger on the pulse of the market, what happened on Friday, the 29th of May 2020 should have definitely caught your attention. Yes, I am talking about the flare up in prices of silver.
Throughout 2019, in my videos on Equitymaster, I have been advocating that silver is a dark horse. It has the potential to surprise you on the upside. The reason is not very far to see.
I have been observing silver ever since it was listed on the MCX approximately 17 years ago, and what I have seen is that it's a slumbering giant. Do you remember Kumbhakarna, Ravana's brother in the mythological classic Ramayana? He slumbered, but when he walked, the earth tremors. He would he would create havoc.
Now silver is your Kumbhakarna. It does not move for years, but when it does, you better watch out and silver, after having made up peak at almost US$ 50 a troy ounce in 2011, April, to be precise, 2011, has collapsed significantly, and it's like been a bone crushing decline.
It's only because the rupee has depreciated against the dollar that silver prices have not really taken as bigger hit in India as they have in the international markets, but that same a weakness in the rupee is now going to drive prices of silver in percentage terms, possibly significantly higher, and give you returns that might compete or, even better, the return on gold.
DISCOVER: How to Potentially Multiply Your Returns by Upto 5x...
So if you remember last year, I made a video on Equitymaster about why I think silver might just outperform gold. You see, Silver is not just a precious metal. It also goes into industry right from your artificial knee joints, to your dentistry, to basically water purification and let's not forget, let's never forget the photovoltaic sells for solar energy.
So the more you depend on energy sources, clean energy sources, renewable energy sources, call it what you may, you are going to come back to silver.
So if you want to bulletproof your portfolio from the volatility that you're currently witnessing worldwide, I think having some amount of bullion and other asset classes is necessary.
Think about what really happens if you were to have a equity only portfolio. I am frankly very amused about the kind of advice or the kind of sales talk that I received from a couple of my friends about why I should be an equities only investor.
They laugh at my sovereign bonds, sovereign paper holdings. They laugh at my alternative asset holdings. They laugh at me for my portfolio diversification and the all hell bent on trying, of course well meaning, they are all hell bent on trying to convince me to be an equities only portfolio, telling me how if I had been allotted a 100 shares of Infosys in its IPO or TCS or Wipro in its IPO, I would have been a millionaire many times over.
What they are very conveniently forgetting is the number of stocks like Pentafour software, Satyam computers and a whole lot of other stocks that simply don't exist. They're delisted today. Alright, where are those stocks now?
So for every winner, I can give you possibly 50 losers. Must you keep all your money in one basket? I don't think so.
And within the basket that has international appeal, bullion can never be overlooked. You can sell bullion like this, from Mumbai to New York to London to Frankfurt to Colombo. Wherever in the world. Singapore, you carry a little bit of bullion in your pocket, it can get sold. It has universal appeal and as far as percentage return goes, if I expect silver to go up a little more than gold.
Ithink it makes sense to own a little bit of both. And where the silver out performance is concerned, I am basing my hypothesis. It's not even a hypothesis, it's a proven fact as far as I'm concerned. But let me just immense you. You can, of course, feel free to disagree.
Now, if you read my work on my social media pages and Equitymaster's Telegram channel, which I would highly recommend, you should join, it has the handle Equitymaster official where I put up a couple of our posts every day Monday to Friday, and I would love it if you would read what I have to put up there now.
If you have been following up on my work, you would remember that I am a big fan of statistical analysis, and I depend, among other things, statistical beta, which means the volatility. Silver has a statistical beta, which is far higher than gold, which means when it moves, it rarely rarely rarely moves and you know what happens to it when it moves. That also, really, which is why statistically speaking Silver has the potential to basically outperform the return on gold should there be an up trust. Will it continue?
Nobody knows which is why diversification. Buy both. A little bit of both gold and silver. Here's hoping you resort to asset allocation and diversification of your money in paper assets as well as hard assets.
Vijay Bhambwani signing off for now till we meet again in my next video. Don't forget to click like on this video if you're watching it on YouTube. In the comments section, do let me know what you think about this video and what else you would want me to record in my next video.
Do not forget to share this video with your family and friends and help me spread the cult of knowledge based investments. Please do take very good care of yourself, your family, your trades and your investments. Thank you for watching.
Stay safe!
Warm regards,

Vijay L Bhambwani
Editor, Fast Profits Daily
Equitymaster Agora Research Private Limited (Research Analyst)
Recent Articles