Why the Nifty Can Rise Higher
Jun 4, 2021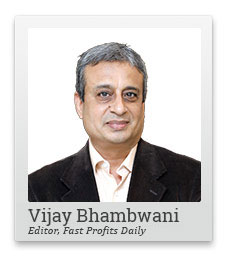 The stock market is going up nearly every day and traders are making a lot of money.
While this is great, have you thought what is the right security to trade?
Should you trade stocks or indices.
I did a video on this in the month of January, in which I took the side of indices.
In today's video, I want to show you why I believe strongly in trading indices over stocks.
Watch the video and let me your thoughts on this topic and what you prefer to trade.
Hello friends. I hope you're doing well in the markets and you're making good trading profits by participating in the market action.
Now this video is a continuation of video that I had recorded here in this playlist on fourth of January. It was titled whether you should trade indices or individual stocks. I had made a case for why indices in India specific scenario can only go up.
Now I had explained to you how you can actually verify this data from the NSE website and the weightages, the volatility, the beta, etcetera, are all available from the website and month on month weightages telescopic in nature.
Get Details: We are Bullish on These 3 Little-known Stocks
Telescopic would mean in the olden days you used to have a metal helical antenna in the radios which you could extend and contract. So that is telescopic. The weightages of the constituent stocks in the in the indices are also telescoping in India.
The peculiarity of this weighting system is that when a stock goes up on a month on month basis, the weightage of that stock goes up, and if the stock falls or if it gives negative returns, the weightage of that stock is reduced.
So typically what you were doing is making falling stocks less relevant and rising stocks more relevant to the market. Obviously, that pushes the market higher overall.
Now these updates are put up on NSE website at the end of every calendar month. So now that the month of May is over and we are in the early part of June, you will have weightages on end of May 2021.
Now, all the data that I am giving you now is from the NSE's website and all the inputs are taken from there. Let us now see as to how the indices went up and what really fuelled the rally in the month of May.
Asian Paints rose 17.39% in the month of May, and its weightage went up from 1.81% in April to 1.99% in May.
Bajaj Auto rose 9.37% in May. Its weightage went up from 0.79% in April to 0.81% in May.
Bharti Airtel was a loser. It lost 0.34% in price. Therefore, its weightage went down from 2.05% in April to 1.92% in May.
Now that blunts the decline in the market. Similarly Hindustan Unilever fell half a percent in the month of May. Its weightage went down from 3.32% in April to 3.1% in May.
The other gainers which contributed to the Nifty rally was Coal India, which rose 11.01% in the month of May and it was rewarded by raising its weightage from 0.44% in April to 0.46% in May.
Hindalco, which rose 8.19%, remember the crazy metals rally in the month of April and May? So Hindalco went up 8.19% in price. It was rewarded by raising its weightage from 0.84% in April to 0.85% in May.
ICICI Bank rose 10.37% in the month of May. Its weightage went up from 6.56% in April to 6.80% in May.
Indian Oil Corporation had a spectacular rally of 20.25% in the month of May. Its weightage rose sharply from 0.36% and the Nifty to 0.41% in the month of May.
Maruti saw a rally of 9.77% in the month of May. Consequently, its weightage went up from 1.36% in April to 1.4% in May.
Now here comes the meat of my argument or my hypothesis. Let's take some big boys.
HDFC Bank saw a rally of 7.33% in the month of May. Its weightage moved up from 9.72% in April to 9.79% in May.
State Bank of India went up a whopping 20.4% in the month of May. Its weightage shot up from 2.14% in April to 2.42% in May.
Reliance Industries, the absolute heavyweight out here, rose 8.31% in the month of May. Consequently, its weightage edged up from 10.19% in April to 10.36% in the month of May.
Now I come to the crux of my hypothesis as to whether the Nifty will continue to rise or you're going to see some kind of a correction, sideways move or even a fall.
The way we are going, should this continue the way it is going, and you basically need to see only the top five or top seven heavily weighted counters, if they are rising, I have seen they tend to take the Nifty in whichever direction that they are going.
Now for example, if you take the collective weightage of SBI, Reliance, HDFC, HDFC Bank, ICICI Bank, that's more than enough to swing the Nifty in whichever direction that they are going and they belong to the banking space primarily, Reliance being the only outlier, it's in the petchem diversified space.
Since banking is the flavour of the season, flavour of the month rather, you can basically expect these counters to either remain steady or even go higher, which means their weightage in the indices, will continue to grow.
Whichever way these stocks go, combined with Reliance of course, Reliance can be the veto here, the deal maker or the kingmaker. Whichever way Reliance goes and off late you have seen Reliance break out above a psychological round figure number of 2,200.
So this kind of a rally and Reliance moves in spurts. It hibernates. It goes to sleep for fairly long periods of time and then suddenly one fine day, you see the price going haywire. So seeing the way the Reliance is, seeing the way HDFC Bank, HDFC Limited, ICICI Bank are, looks like their weightage is in for some more rise and therefore the Nifty will be amply cushioned on declines. Dips are likely to be short and sweet.
This is the crux of how the Nifty is going where it is and why.
It is important for you as a trader, to know what you're doing in the market and why. Unless you know why you're doing something, you will not be confident enough to stick to your ground and stick with your trades. There's ample later available in the public domain to basically fortify your knowledge database.
This is why I insist on having my 360 degree worldview in the markets to help you take more informed decisions about your trades and your investments.
On this optimistic note, I bid goodbye to you, not before reminding you to subscribe to my YouTube channel if you haven't already done so. Click like on this video if you agree with what you saw. Click on the bell icon to receive instant alerts about fresh videos being put up out here.
In the comments section, I'd love to hear from you. Love, hate, positive, negative feedback, everything is welcome.
Help me reach out to fellow like-minded investors and traders by referring my video to your family and friends.
I hope you have a very, very profitable day ahead. Take very good care of your health, your family, your investments, and trades.
Vijay Bhambwani signing off for now. Thank you for your patience. Take care. Bye.
Warm regards,

Vijay L Bhambwani
Editor, Fast Profits Daily
Equitymaster Agora Research Private Limited (Research Analyst
Recent Articles