Our Next Crude Oil Trade
Jun 9, 2020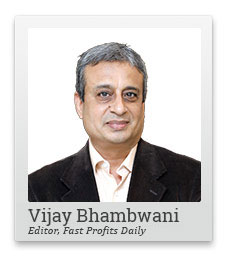 One of my top trades for the year 2020 is to short sell crude oil. Of course the trades will have to be timed properly and that's what this video is all about.
The recent OPEC+ meeting ended with an agreement to cut output. This has pushed crude oil prices higher.
I believe this state of affairs won't last very long. Once this upmove is complete, we could get a good point of entry for a short trade.
In today's video, I'll show you how this will play out and why you should prepare yourself to make fast profits soon.
Let me know your thoughts on this. I love to hear from you.
Hi, this is Vijay Bhambwani and I'm recording this video from my residence. The purpose of recording this video is to keep you abreast of what happened in the OPEC+ meeting. What was the magnitude of the output cuts that were determined? What is the way forward for you and me as traders? How to be profit from this event and how will we put food on the table for our family?
Now we traders are constantly endeavouring to make money irrespective of the market conditions. Staying abreast of the situation and knowing what will impact the prices is half the battle won.
So in order to understand what we will encounter, we basically go through what was determined at the OPEC meet. The OPEC+, which means the OPEC and the non OPEC members who have come together in this marriage of convenience to curtail output so that oil prices can be pushed higher, have collectively decided to cut output by 9.6 million barrels a day.
RELEASED: Richa Agarwal's No. 1 Stock Pick for 2021
There are two exceptions Mexico and Iraq who have been exempted from these output cuts. I'll explain to you in a jiffy as to why and how now all these countries, OPEC and non OPEC will hold these production cut till end of July 2020.
The reason why Mexico is refusing to partake in these output cuts is because of a very the unique kind of a bet that it has entered into in the options market and what is known in the oil trading circles as the hecienda hedge. They basically have some deeply out of money put options which they had purchased on crude oil and when the price of crude has collapsed, Mexico has not really been hit as hard as the other oil exporting countries.
Iraq, on the other hand, is refusing to kind of go with the output cuts because majority of Iraq's revenues, just like many of these Middle East, North African countries, is derived from selling fossil fuels, which is crude oil and natural years and the political situation in Iraq is that of abject poverty. If Iraq was to basically curtail output and if the prices were to fall further, there would possibly be the riots in Iraq. People are actually near extreme frustration levels, and the Covid-19 situation is not helping at all.
If you remember in my video earlier I had talked about how the output ramping up by Saudi Arabia and Russia was nothing but a fight between two street toughies, none of whom wanted to kill the other or die in the bargain. They were actually screaming for, silently of course, screaming for a mediator who would make peace and a sort of patch things up. In March, in that video, I said, by the end of May, this entire drama would end and the oil prices would stop falling and maybe even start rising.
So there you have it. These production cuts have miraculously, and coincidently occurred at the same time when the US goes through hurricane season. From June to end of August is the hurricane season in the United States. That's when quite a lot of their drilling and refining capacity is curtailed due to adverse weather.
Now, this coming together of our confluence of so many factors is likely to have a bullish impact on crude oil prices, which is why, temporarily, you're witnessing crude oil prices going higher.
Now just as I kind of hazarded a guess in my March video that both the Russians and the Saudis would sue for peace, do I have any kind of hypothesis for the present situation? Yes, I do.
I'm gonna stick my neck out, although I do admit that I might go wrong here just like I could have gone wrong the previous time. But I have a fair degree of conviction that I might just go right. I will stick my neck out and say, post July 2020, the strange partnership between the unlikeliest of countries coming together, bearing their differences, political and ideological to come together to push crude oil prices higher, is unlikely to last too long.
Iraq, which I mentioned a few minutes ago, is a case in point. It has nothing but natural gas and crude to sell. Curtail the sales or reduce the price and possibly you'll see Iraq teetering on the brink of disaster. This is the situation of almost all Middle East, North African countries, which are depending on crude oil or natural gas for exports.
In case these output cuts are determined to be extended further, there could actually be selling under the table or on the sly, which means the downward pressure on oil and gas prices will continue.
Is there a game plan? Is their method in this madness? Yes, I would say yes. At least as far as crude oil is concerned. Let us not hurry into shorting crude oil because right now, the trajectory seems to be pointed up. Natural gas is a different ballgame. It's completely oversupplied. There's a blackout there is likely to remain under pressure and underperform crude oil. But as far as crude oil is concerned let us allow it to get into a bullish orbit if it wants to, and wait, sharpening a knives to strike at the appropriate time.
I think shorting crude oil at higher levels still remains my high conviction trade. But, as John Maynard Keynes was asked once, What do you do if the data based on which you made up your mind changes? He said, I change my mind.
So we will keep adapting to the situation as and when the situation changes. And right now the situation seems to point out at rising crude oil prices. So let's hold on to our horses. Wait for the appropriate time to strike when the hammer is ready and so are the prices.
Until then, do take very good care of yourself your trades and your investments and I'll be seeing you in my next video.
But before I sign off, let me remind you to like on this video and subscribe to my YouTube channel. In the comment section, do let me know what you think about this video and what you would want me to record in my next video.
Do not forget to share this video with your family and friends and help me spread the cult of knowledge based investments. Vijay Bhambwani signing off for now. See you in my next video.
Thank you for watching.
Stay safe!
Warm regards,

Vijay L Bhambwani
Editor, Fast Profits Daily
Equitymaster Agora Research Private Limited (Research Analyst)
Recent Articles