Why Large Fund Houses Will Move Gold Prices Higher
Jun 11, 2020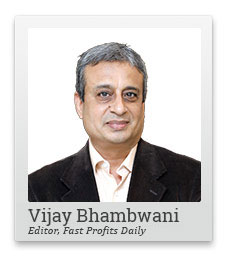 I am gold bull. I think the price of gold is headed higher.
But as your friend and guide, I think it is my duty to bring to your notice any specific changes or any updates and developments in the bullion market.
So this video is basically an update on my views on gold. Don't worry, I'm not changing my bullish view.
This update is about the change I see in the people who are buying gold. The market won't be driven by retail investors. Rather we will see the increasing dominance of big financial institutions.
How will this effect our trades? Find out in this video.
Hi, this is Vijay Bhambwani and I am back with you again recording this video from my residence. This video is basically an update on my views on gold.
Before you think I'm doing a rethink, relax. I'm still bullish on gold. Nothing has changed. But as your friend, as your advisor and as your guide, I think it is my duty to bring to your notice any specific changes or any updates or any new developments that come about which can impact your monetary presence in the market by way of trades or investments. Remain assured, I am Gold bull.
Before I proceed further, let me tell you a story, a French army sniper was basically deputed to Afghanistan in the Tora Bora mountains where it was reported that Osama bin Laden might be hiding out. One fine day he saw Osama bin Laden in his sniper rifle telescope.
As was the protocol at that point in time, he was required to establish a radio link with his commanding officer and receive an express permission from his commanding officer or the CEO to bring down a high value target like Osama.
Unfortunately, as fate would have it, he was not exactly in a clear vantage position to establish a clear radio link, and every time he requested permission to fire, what he got was a few crackles, a little bit of static and unclear human voices. 40 minutes or so after trying, he still couldn't get a go ahead. In the interim, Osama bin Laden went inside his cave and escaped death.
Military strategists have often debated for hours at end as to what would have happened if Osama bin Laden had been killed by that sniper. Remember, this occurred before 9/11. So probably no 9/11. No collapse in the financial markets. Possibly a delay, if not an aversion of the 2008 global financial crisis.
Last 2 Days: Watch the Replay of Great Indian Wealth Project Special Event
To that extent, Osama bin Laden escaping death from that French Army sniper was what is known as the Butterfly Effect in behavioural finance. The butterfly effect is that kind of an event which begins with such an innocuous and simple and innocent beginning that nobody actually thinks it has any serious ramifications. It's like the flapping of the wings of a butterfly. Nobody expects the flapping of the wings of a butterfly to bring about a financial storm.
Yet, sometimes in financial markets, financial storms are caused by the flapping of the wings of a butterfly. The Corona virus is a basically a butterfly effect event for financial markets. Also, think about it. In January or February, you had heard about the Corona virus. You read about it in newspapers and websites. You probably even heard about it from television news items in fleeting coverage of China.
Did you actually think it would come to a point where you would be wearing masks every time you went out of the house or the meltdown of 40% in your stock portfolios? No, I don't think so. Has something changed in the investment market for bullion? Yes, I think so.
I reiterate my position. I am not reversing my previous stand on gold but what I am telling you is a slight difference in what you need to track as a gold bull or a gold buff. Social distancing is here to stay for a while, and many countries and even in states in India, large scale marriages, large public gatherings, even very large funeral gatherings will not be allowed for some fairly long periods of time.
Gold jewellery is an item of conspicuous consumption. By conspicuous consumption, I mean something that you basically want to show off. You want to display. You really want to let the other guy I know that you own so much. Do you think of too many women wearing masks to cover their faces wearing a whole lot of jewellery? I don't think this happening.
So why is gold likely to remain bullish? Because the buying is going to come from a different kind of an investor. It's going to be institutions. It's going to be fund houses who are basically buying to hedge their portfolios. Financial investments is going away from ETF's or exchange traded funds. It's going to be governments, and it's also going to be central banks, which is, of course, the government's again by any other name.
To that extent, does it change anything for you as an investor? Yes, it is. Now, instead of paying too much attention to retail buying triggers, you will possibly be paying more and more attention to the CFTC data, the CFTC data that's released once every week. That is where you must now focus your attention to.
Retail buying is likely to taper off for a while now and your institutional government and fund house buying, is what is likely to rule the roost when retail traders buy because a lot of short term volatility in prices. When institutions buy they basically buy enough to kind of replace 10,000 if not more retail traders in one single trade. So the kind of impact that it has on the price is unique, as compared to the price volatility caused by selections of retail traders.
To that extent, your charts will now look slightly different in gold and silver because it will be institutionally dominated market as compared to a retailer dominating. Even if you were to ask for a bid and offer spread from your friendly neighbourhood jeweller in Zaveri Bazaar or the bullion markets in which are present in every city of the world, by the way, you will see that the bid and offer prices would have also widened a little bit. This is basically to cover the loss in turnover based profits of the jewellery because the retail buying and selling is now going to contract.
To that extent, transacting in gold in physical aspect bars and coins might just become a little more expensive because the jeweller keeps a higher spread. So if you want to sell your old jewellery and make a new a new age jewellery out of it, hey, maybe is going to become a little more expensive.
The overall trajectory of gold will still remain upwards. So hang in there if you're having golden investments in any form, physical, ETF or even in futures. Futures I would not really suggest too much because of the cost of carry, but ETFs and physical by all means do continue to hold on. I think the long term trends still remain upwards, both for gold and for silver.
With this happy news, I bid goodbye till I meet you again in my next video but if you're watching this with you on YouTube, do not forget to click like on this video and subscribe to my YouTube channel. In the comments section do let me know what you think about this video and what else you would want me to record in my future videos.
Do not forget to share this video with your family and friends and help me spread the cult of knowledge based investments with them. Vijay Bhambwani signing off for now till I meet you again. Take very good care of your investments and trades, your health and your family.
Thank you for watching.
Stay safe!
Warm regards,

Vijay L Bhambwani
Editor, Fast Profits Daily
Equitymaster Agora Research Private Limited (Research Analyst)
Recent Articles