Shadow Inventories and Commodity Trading
Jun 15, 2021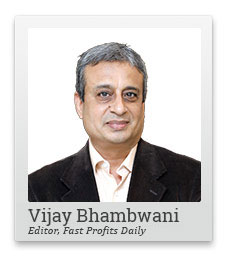 Commodity prices fell on Tuesday, especially base metals.
But why?
All was well on Monday. Everything was good. We were told that the market was in a super cycle.
Well, things are not always what they seem in the commodity markets. It's a murky world.
In this video, I'll tell you why commodity traders are nervous. Allow me to introduce you to the world of shadow inventories.
Hello friends. This is Vijay Bhambwani and in this video, I want to update you about the murky world of commodities trading, essentially industrial metals trading.
As I record this video on a Tuesday early evening, I can see copper futures on the multi commodity exchange in India approximately lower by 3.75%. Do remember 4% down is a lower circuit. Zinc is 2% down, which is halfway down to the lower circuit and nickel is down 3% which is just 1% away from a lower circuit.
Must See: Next 10 Yrs Belong to this Sector
Now why are industrial metals reacting so sharply, especially since on Monday, which is yesterday, when I am recording this video, it's Tuesday. It will be uploaded onto my Equitymaster's YouTube playlist on Wednesday.
So why industrial metals cracking like this on Tuesday, especially when on Monday all was well and everything was flying off the shelf? Base metal prices were running up like there was no tomorrow.
Friends, in my previous videos, I have admitted that commodities are going through a bull market but I have raised my doubts on a super cycle theory.
Supercycle is when prices simply refused to come down. They just go up one sided and it is backed by physical demand.
The buyer is actually banging on the doors of the supplier and saying, look, I want more and more of your supplies. In spite of whatever price you might quote me, give me more goods.
Do you see that happening or is this a bull market triggered by unbacked currency printing, which has to get invested somewhere?
Do remember in the commodity supercycle hypothesis, which I raised my doubts against, I also gave you an example of lumber, wood, lakdi, which has risen 600% since the pandemic based lock down was imposed in March last year.
Now, on Monday, we saw very sharp declines in number. Why?
Because it's a natural resource abundantly available and the kind of unnatural 600% rally in prices you know you were unsustainable.
Now let's take a look at why base metals are falling and why older guys, people who trading commodity markets for many, many years, are sceptical about the markets.
Let's go back to the Economic Times story, which was dated on second of July 2020. If you Google search this, China's fake gold reserves. Now, at that point in time, whatever the gold reserves that Chinese had claimed, at least 4% of that was constituted by fake gold.
Now, the Chinese are a closed economy. It's not a democratic country and the Communist Party of China controls the news flow, the data and whatever is known in the public domain about the Chinese economy and the government.
Since 2012, the People's Bank of China or PBOC has stopped reporting detailed balance sheets of banks.
What we do get is a sketchy figure of the profit and loss data of these banks but the non-performing assets, or the NPAs and the defaulting debtors on the borrowers of the bank's details are not shared.
Do note that most commercial activity in China is state controlled, and therefore the borrowings are also of state corporations.
Therefore, not disclosing this data is to the advantage of the Chinese, which is where shadow inventories come in.
Now, if you actually remember and old incident, those of you who have been trading the markets as long as I have, will recollect the influencing of copper prices by the Chinese in the calendar year 2005.
The Chinese basically wanted lower copper prices and they went on hammering the price and unfortunately, copper prices in 2005 refused to fall. As a matter of fact, in 2006, it simply jumped up. If you Google search that, I am sure somewhere or the other, there will be ample material available to you about this incident.
Do note that the Chinese consume about one-fifth, 20% of all global supply of base metals or industrial metals. They import this base metal, consume it as a raw material, turn it to finish goods and then export it back.
The one way they can send out a message to the world that all is well with the Chinese economy is to continue to import this metal as if they're still buying this raw material due to industrial demand. Give it to a Chinese state owned company which will borrow from the People's Bank of China against this inventory and then simply keep it there as inventory on its books.
Do remember that we don't rarely know what extent of NPAs and what extent of collateral is with the People's Bank of China because this data is not shared. So this kind of shadow inventory is something that is very prevalent all over the world.
Take for example, on my social media account, I shared a via a tweet on 22nd of May 2021, how Congo is a pioneer of dark debt. You see, what most of these African countries are doing is they are exporting natural resources, which could be farm produce, which is agri commodities or even base metals, gold wherever it is found, even energy, which is gas and oil.
These governments are typically impoverished. Secondly, they're not all the clean. So there is a little bit of corruption and syphoning, and what rarely happens is that you borrow from international monetary agencies using the collateral of future mining of these base metals or whatever commodities that your country is exporting.
Therefore, these borrowings are treated as advances taken against future supplies and they are never disclosed by the government as sovereign debt or borrowings by the government.
Typically, what happens is when it's time to pay up the lender demands his money, or in most cases, when the money is not forthcoming, they basically grab the supply of industrial metals, gold or whatever it is that the country produces, of course, at discounted rates.
So the supply of metal continues, even at discounts. Now this is something which is very, very prevalent in the metal space.
So when younger traders are talking about super cycles and how prices will double triple or quadruple or something, I don't mind agreeing that there is a bull market.
But I have my doubts about it being a super cycle.
A bull market is when prices go up but as they go up, they also fall as sharply as you saw on Tuesday. Which is why I am seeing on my screen copper is down three and three quarters of a percent, zinc is down 2% and nickel is down 3%.
This does not happen in super cycles. Prices are too strong to decline the way they are declining here.
So these shadow inventories, these shielded figures, and these dark debts are way of society, a way of the world, and this cannot be wished away and as long as it can't be wished away, one cannot really be sure that you are in a super cycle.
I hope this video clarifies a lot of things in your head about what to expect from the market in a real world rather than an air conditioned glass bubble, in which case most of us traders tend to live in.
With this realistic note, I'll bid goodbye to you, not before reminding you to click like on this video if you agree with what you saw and subscribe to my YouTube channel, if you haven't already done so. Click on the bell icon to receive instant alerts about fresh videos being put up out here.
In the comments section, do let me know what you think of this video. Good, bad, ugly, I'd love to hear from you.
Also help me reach out to like-minded individuals by sharing my videos with family and friends. I wish you have a very, very profitable day my friends. Take very good care of your health, your family, your trades, and investments.
Thank you for your patience and watching my video. Take care. Bye.
Warm regards,

Vijay L Bhambwani
Editor, Fast Profits Daily
Equitymaster Agora Research Private Limited (Research Analyst
Recent Articles