How Robin Hood Traders Are Making the Market Stronger
Jun 22, 2020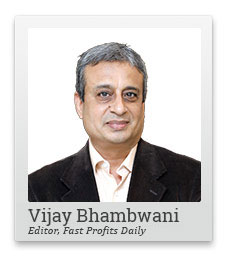 In this video we'll explore the new phenomenon of Robin Hood traders in the US market and their counterparts in India.
I will compare this situation with what happened after the global financial crisis of 2008 and tell you why things are better this time around.
I believe the rise of this new breed of traders is a positive development. Financial markets will get broader and deeper.
This means wealth will be spread across more people over time, instead of being concentrated in the hands of large fund houses.
And that means there are better days ahead for the market.
Let me know if you agree. I love to hear from you.
Hi, this is Vijay Bhambwani here and I'm recording this video still from my residence. I hope you're keeping in touch with the market. You have your finger on the pulse of the market and you're observing what's happening in the markets all around you.
Now this video I have specifically recorded to bring to your attention how history may not exactly be the same on two different occasions but there is always a sense and semblance of rhyming, which means it could be somewhat similar though not exactly a carbon copy of events.
I am talking about this new phenomena for Robin Hood traders and I am comparing this with what happened after the global financial crisis of 2008. After the 2008 crisis, there was absolute shock and disbelief in the US markets and as we all know, the US market is the most significant and the largest market in the world.
FREE REPLAY: Discover What Richa Revealed in Her Smallcaps Summit
Now the US Fed resorted to toxic assets repurchase programme, which means buying all the toxic assets that the banks were stuck with. It tried to stimulate the economy, trying to pump in cash into the financial system. It even sent cheques, tax refunds to the individual taxpayer, in spite of which, the largest recipients of the feds large heartedness was corporate America.
This infuriated the average American citizen. They resorted to protests which were unique. Remember the occupy Wall Street protests. People actually went and squatted on Wall Street. They lived there in tents. They cooked food on the sidewalks. They protested this partiality of the government to large corporates as compared to an average Joe. What's different this time around?
The US Federal Reserve has basically tried to stimulate the financial markets, just like it did in 2008 after the global financial crisis. The American government has sent refunds to the average American and there is cash in the bank or in the pocket, depending on how you wanna look at it at the disposal of an average American. This time around, there is no occupy of Wall Street. Want has changed?
I was reading a report about a decade and a half ago as to how increase in per capita income and higher disposable income in third world countries triggers higher off take of non vegetarian food. Typically, the poor think that non vegetarian food is a luxury that the rich can afford, so that becomes an aspiration. It becomes must have item on your table this time around. The average Joe, the average American, instead of fighting the system, instead of saying that Wall Street is for rich guys, have now jumped right into the market and has started participating in the market and started trading in the markets. Is that good or bad?
I'll answer that question in a few seconds, but I believe this is a very positive development. Instead of disrupting the system, instead of fighting the system, the average American is participating in this system, which means that there is going to be no strike. There is going to be no anger. There is going to be no disruption or fighting.
It can't be all good. The simple reason being that the average college kid who is sitting at home thanks to the lock down, is not geared to handle the risks that are present in the market. Unfortunately, many will burn their hands. This is where getting knowledge comes into play, which is why I keep telling you, help me spread the cult of knowledge based investments and trades by referring my videos to your friends and family because we want to stop people losing money for a sheer reason that they do not know what they are doing.
So why it is good that Robin Hood traders are in the market? It is also somewhat of a risk that many of these guys will burn their hands. But the beauty of this market is that a large majority might get chopped out of the system but there will be at least a third of these newbie traders who will remain in the market and therefore make the market bigger.
How does it impact you and me as Indian traders? Here is the good news. I was talking to a couple of large brokerage firms, and their senior members were telling me they have added a whole lot of new accounts in the last approximately three months that the lock down has been announced, which tells you that they're just like America. There are average Indians who are sitting at home and choosing to participate in the financial markets. Now that's a lot of inflow coming into the financial markets, and that is a positive aspect, so the equity current is likely to get broader and even more penetrated in India.
Remember, in spite of 130 crore plus population, the equity participation or equity penetration still remains in single digits in percentage terms. Imagine if you had to get 10%, 15% or 20% of our national population investing in stocks. That would be a game changer.
So I agree that the Corona incident has been a tragic in loss of life and hardship for a whole lot of people but better days are ahead for financial market participants because markets are getting broader based, and at least there is something to look forward to.
On this optimistic note, I will say goodbye to you in this video till I meet you again in my next. Do let me know in the comments section what you think about this video and what you want me to record in my next video for you.
Do like this video if you're watching this on YouTube and do not forget to recommend this video to family and friends. I am still looking forward to you joining Equitymaster's Telegram channel with the handle Equitymaster official. I personally put up a few post there every evening and I would love it if you would read them.
Do take very good care of yourself, your investments, your trades, and your family. Vijay Bhambwani signing off for now.
Thank you for watching my video.
Stay safe!
Warm regards,

Vijay L Bhambwani
Editor, Fast Profits Daily
Equitymaster Agora Research Private Limited (Research Analyst)
Recent Articles