Why the US Dollar Matters
Jun 28, 2021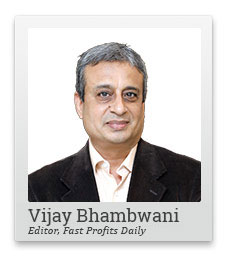 Most traders in the market are completely focused on stocks. They don't pay attention to anything else, like currency movements or commodity prices.
This is a big mistake.
Based on my 36 years of experience trading the market, I can confidently say you need to track more than stock prices to make consistent profits.
In this video, I'll tell you why you need to closely watch the US dollar's movements. I'll also tell you how it impacts your investments in the stock market.
Watch the video and let me know what you think. I love to hear from you.
Hi. This is Vijay Bhambwani and in this video, I want to talk to you about an important aspect of the market that you must monitor whether you trade this segment or not.
Friends, I want to talk to you about why the US dollar matters, why you must care about where it is trading and how it impacts your trades, even in the equities and definitely in the commodities markets.
So let's talk about why the dollar really matters.
You see, since independence, India has been a net importing country. Which means our imports far exceed our exports. Therefore the currency peg or the value of the rupee versus the dollar really makes a lot of difference.
Big Opportunity: India's Third Giant Leap
Two thirds of all our imports are energy, which is crude oil and natural gas, which happen to be multiplier commodities. So if crude oil and natural gas prices go up, everything from milk, vegetables, meats, eggs, grains, pulses, etcetera, everything goes up and then it impacts our household savings and by default, the equity market.
Even if the price of energy remains constant but if the rupee weakens against the dollar, the landing price of imported fuels is higher, which results in imported inflation. So even if crude and gas don't really appreciate, but the dollar appreciates against the rupee, you are going to have a problem.
And in terms of equity markets, there is another, even more direct correlation which you must monitor.
You see the currency crisis of 1997 in Southeast Asia taught us that not only is the equity market impacted, but even the real economy which can be disconnected from the stock market, I don't need to remind you how after the covid based lockdowns in March 2020, you see shops, factories, and offices shut but the stock markets are booming, which means that the real economy is somewhat disconnected from Dalal Street's economy.
So the dollar, as the Southeast Asian currency crisis taught us, can actually impact even the real economies. Let me explain to you how and why.
Supposing you are running a company, a listed entity, and you have a lot of borrowings from overseas in dollar denominated terms. Now, if the dollar were to jump, say, 20% hypothetically, not only are you going to repay this debt in dollars, but you're servicing this debt, which means paying interest in dollars.
So if the dollar appreciates 20% against the rupee, without you borrowing even one extra dollar, your liability goes up by 20% because you need to pay that many more rupees to buy the dollars and repay your debts.
And not only that, but the interest that you're paying, whether it is monthly, quarterly, or annually, also becomes 20% higher because you have to pay that interest in dollars.
If you're an importer, whatever you import becomes that much more expensive. Take a look at the electronic items like televisions, refrigerators, air conditioners, mobile phones, computers, etc.
On the flipside, if you're an exporter, say technology companies like Infosys, TCS, HCL Technologies, Wipro etc, these will make windfall profits because the dollar is stronger and therefore, they will make more rupees for every dollar worth of exports that they report.
So whether you like it or not, the US dollar impacts our trades and investments both directly and indirectly.
If it all you see the dollar opening at nine o'clock, the beauty of the market is that the currency market opens at nine o'clock. The equity market hypothetically opened at nine but actually starts trading at 9:15. So you have the 15 minute window period to see whether dollar is opening.
Note what happens when the dollar opens sharply higher on any given day or even after opening quietly, it goes sharply higher, say, a three quarters of a percent or percent, preferably.
So the dollar goes up by a percent, you will realise that stocks of import dependent companies tend to fall. You can Google search for yourself top ten listed companies with highest foreign exchange debt. You will see that their shares fall on that particular day.
And you will see that the shares of technology companies, all other factors remaining constant, there are no bad news about H1B visas or curbs on Indian companies exports of technology etc, if those other extraneous news items are not there, then technology stocks will do well.
In the case of commodities, if the US dollar is stronger against the rupee, you will see that gold and silver on the MCX, all other factors remaining constant, will be marked up as compared to the previous day's close. Same with natural gas and crude oil.
So you see whether you choose to trade the dollar on not, that is, of course, a matter of your own choice, but you will ignore the USDINR at your own peril, at your own risk.
It's like trying to cross the road with one eye closed. It's better to have a three dimensional view of the ongoing and oncoming traffic, by keeping both your eyes open and seeing what the market is trying to tell you between nine and 9:15, when the currency market is open, so that you can base your trades accordingly after 9:15, even in the equities and to that extent, even the commodity markets.
I think this is something that you should follow immediately as I record this video on a Monday morning and it will be uploaded on Equitymaster's playlist on Tuesday, you should start following this regimen on the very next day and see how it impacts your trading and decision making.
On this cheerful note, I bid goodbye to you not before reminding you to click like on this video if you agree with what you saw and if you liked it.
Subscribe to my YouTube channel if you haven't already done so. In the comments section, do let me know what you think of this video. Good, bad or ugly, your feedback is always welcome.
Help me reach out to fellow like-minded investors and traders by referring my video to your family and friends.
I wish you have a very profitable day my friends. Take very good care of your health, your investments, trades, family, and friends. Thank you for your patience and watching my video.
Till we meet again in my video again tomorrow, take care. Bye.
Warm regards,

Vijay L Bhambwani
Editor, Fast Profits Daily
Equitymaster Agora Research Private Limited (Research Analyst
Recent Articles