Time to Trade Cautiously
Jun 30, 2021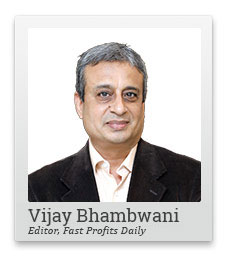 Earlier this month, I made a video about the retail investor. I showed how their market exposure was higher than the prop traders and FIIs combined.
In other words, most of the liquidity in the market was being supplied by the retail investor.
Well, it's now time to be worried because those volumes have started to dry up.
Find out more about this in today's video.
Hello, friends. I hope you're doing well in the markets, and the recent turbulence in the market hasn't really dampened your sentiments or your trading book.
In my video, dated ninth of June 2021 in this channel, in this playlist, rather, I pointed out to you how the retail trader is dominating the markets.
The title of the video itself was the retail trader and the markets. Now, in that video, I gave you a segment by segment exposure levels of the retail, the prop traders, which is the brokers' personal trades and the FII trades, and I showed you how the bullish long exposure in the futures segment of the retail segment, was six times more than the FIIs and the prop traders put together.
EXPOSED: The Shocking Truth Behind Today's Hottest Investment Opportunity
Which means the biggest bulls today in the market are the retail traders. Now that apart, keep that in mind but keep that aside for now. What has happened is as you can see on your screen now, this is the chart of the index and the stock futures volumes.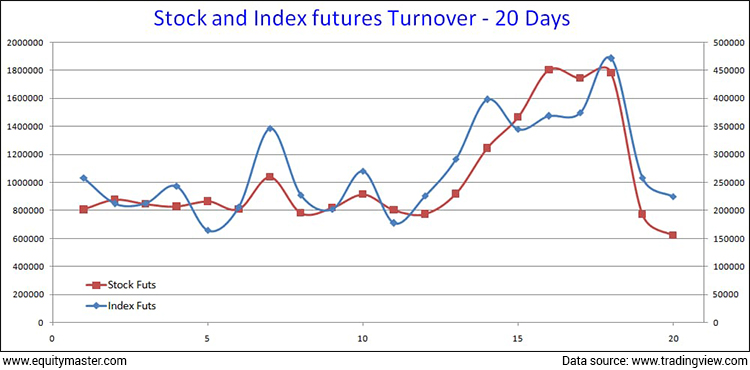 Now do not that these are cumulative series, which means July, August, and September, all three concurrent series put together. So the volumes are showing you three separate expires clubbed together of all the stock futures and all the index futures put together.
You will realise something strange happened. Last week, the volumes on the exchanges on Friday collapsed. The volumes on Monday fell even lower. To the extent that the volumes of individual stock futures have collapsed to a period low and this chart is of 20 days look back period.
So individual stock futures turnover is at a 20 day low and the index futures turnover is at a nine session low. What does it actually mean for you and what should you be doing?
I know whenever I make a video using the word caution, using the word careful and using the word a bear market tops of whatever, I get a lot of negative feedback because the overwhelming sentiment in the market seems to be pointing upwards.
The retail chart which I had shared with you in that video is ample evidence that the retail guys are now buying and holding 6 or 6.5 times more long positions then the FIIs, the prop book and the domestic investment institutions put together.
So they don't want to hear anything negative or anything cautious about the markets and I'm not negative. I'm not telling you to sell all you have. I'm just telling you to be cautious and here is the reason why.
Now you see, the FIIs, they have very little by way of long positions. The DIIs are net short in the futures space. The prop traders are the only guys who have long positions in individual stock futures, and they have very small, short positions in index futures.
So you can say that that they are hedging their stock longs by shorting the index but it's a disproportionate hedge because their index shorts are this much and their stock longs are this much.
Whereas the retail guys are now holding in excess of 900,000 lots long in individual stock futures. Now that's a huge amount of buying.
Now what really happens when the volumes collapse? I have shown you the snap quote window many a times. Take a look at this snap quote window on your screen again.

Now what happens? When the volumes go down and the lower it goes, the more pronounced you will feel the difference. The bid and the offer, which means the rates offered by the buyers and the rates desired by the sellers, will start to get bigger and bigger in differentials.
Which means the spreads will widen and then you're seeing five buyers and five sellers below each other. The difference between buyer number one and the buyer number two in price will also start to widen.
Now this is called impact cost. So not only is the difference between the buyer and the seller getting wider, which is horizontal difference. The vertical difference. The price difference between buyer number one and seller number one, buyer number two, seller number two, the vertical difference is also wider.
So you can look at it as like a plus sign. So horizontal bid and offer spread. Vertical incremental cost spread. Both these will start to widen. What is the impact on your trades as a day trader?
The impact is that you will get an entry which is called ingress, but you will struggle to get an exit, which is called egress.
So entries will be laboured but possible because people are getting out of the market but you will not be able to exit the market. Now to exit the market, you will have to sacrifice mark to market profits if your trade is in a profit or you might even be forced to sell at a loss because you are unable to get out.
Which means that even if you're making a profit, you will make smaller profits when volumes died down in the exchange.
Now these spreads both horizontal and vertical, when they widened, they are extremely counterproductive to a guy who is using system based trading modules. I use an in-house statistical model, which I call the barracuda, to determine trades and it's been flashing red flags since a few days, based purely on volumes, price and open interest alone. Which is why we are thinning down trades. We are basically waiting and watching and seeing how the markets evolve.
But what's happened on Monday and then what happened on Tuesday as I record this video after the market trading session, is telling me that you need to be very, very cautious and as I keep mentioning an Equitymaster's Telegram channel, which if you haven't joined already, you should immediately. It goes by the handle Equitymaster official, where every evening, I put out some statistical data.
Don't worry about the word statistical. It's very easy to understand. A high school child, student will be able to decipher what I'm trying to convey.
Now, this statistical data will tell you why, since the last few days, I have been saying trade on light exposure. Some of my viewers have asked me, why am I turning cautious and why I'm saying, trade on light exposure.
Now here you have the reason because volumes are drying out. If all these retail traders decide to turn cautious, or if even 25% of these retail traders decide to turn cautious, it will become what is known as a crowded exit.
Remember some years ago, there was a fire in a cinema hall. If my memory serves me right, I think it was called the Uphaar Cinema, where, because some doors, the exit doors, were either locked or not marked with the exit sign, there was a stampede of the people to get out because there was a fire in the cinema hall. Unfortunately, in that stampede, some people lost their lives.
Now, if it all only one section of the market, which is the retail guys, are extremely bullish and long in the markets, and they decide to liquidate their positions even partially, in the absence of robust trading volumes, they are unable to get counterparties, which means buyers, if they want to liquidate their longs, they need buyers. If they want to liquidate their shorts, they meet sellers, right?
So, they basically will not get counterparties and like I said, you will have to sacrifice some amount of your trading profits to be able to get out or even widen your losses. This can result in higher volatility in the market, which is known as statistical beta. Which is something I mentioned every evening in my telegram post on Equitymaster's Telegram channel that statistical beta was down today or up today.
The more there is volatility, the more concern there is, the more threat perception there is for a trader and shorter, the smaller is the volatility, the calmer and more composed and comfortable, the markets are.
So off late, I am seeing statistical beta, which is price volatility, pure statistical price volatility jump up by leaps and bounds. Which is what is basically keeping me a little concerned and I think I owe my viewers a cautionary video, even if some of you may not like my words of caution and feel that I'm basically keeping you away from your millions to be, so be it.
This is the time to be careful. Remain long if you want to. Trade long afresh if you want to but keep your volumes lower because you will get entries but exits might become a little challenging.
With this cautionary note, I bid goodbye to you in this video not before reminding you to click like on this video if you agreed with what you saw. Subscribe to my YouTube channel if you haven't already done so.
In the comments section, good, bad or ugly, I welcome all your feedback. Help me reach out to fellow like-minded investors and traders by referring my video to your family and friends.
I hope you have a very, very profitable day my friends. Thank you for your patience. Take very good care of your health, your family, your investments, and trades. We will meet again in my next video. Good bye for now.
Warm regards,

Vijay L Bhambwani
Editor, Fast Profits Daily
Equitymaster Agora Research Private Limited (Research Analyst
Recent Articles