OPEC is Dying! RIP OPEC
Jul 13, 2021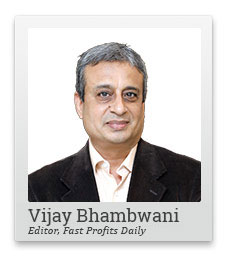 Many of you, dear viewers, have requested me to do a video on the ongoing geopolitical battle in the middle east.
India is a huge importer of crude oil. The power games of the middle east concerns us all.
So do we stand to benefit? I think so.
In this video, I'll tell you why I think OPEC is dying.
And also, why this development is great news for every Indian.
Watch the video and let me know your thoughts. I love to hear from you.
Hello friends, How you doing out there? I hope the markets are treating you well and you're making good money from your trades.
Friends, in this video, I want to talk to you about why I think the OPEC is dying. If you stick with me till the end of this video, I will also tell you what it means for India's fossil fuel imports, which means crude and natural gas and how we stand to benefit.
Going LIVE Today at 5pm: Our Special Event on India's Revival
So it is impossible to be a trader in natural gas and/or crude oil without understanding the politics behind the commodity. It is a serious flaw on a trader's part and I have gone through the process of this evolution of thinking that crude and natural gas are barely commodities.
They are about geopolitics, they're about military, they are about terrorism, they're about financial speculation, they're about deceit, and they are also about commodities. So you need to understand a whole lot of things before actually putting out trade out there.
This is why the probability of success in natural gas, especially, is so adverse for traders because you tend to focus only on the trading aspect and forget all the other aspects.
So my Weekly Cash Alert subscribers and other Equitymaster subscribers, the veteran ones, will remember how we started making videos, probably in July or August of 2019 and prior to that, I used to write articles on the website and one of the early articles that I wrote is OPEC is dying. Now, I'd like to share my thoughts with you why and what it means for us.
Recently, there was a news article on bloomberg.com, a very reliable news media website, that Bahrain, a member of the OPEC and in severe distress, it's witnessing severe distress, and it is looking out for a bailout.
It's quality been bailed out earlier. US$10 bn aid has been provided by other fellow OPEC members, but now, thanks to the covid based lockdowns, all efforts to revive the economy have run into a concrete wall, and Bahrain is distressed all over again. This should set you thinking. An oil exporter, a Middle East country, in severe financial distress.
Recently, Qatar has started borrowing money aggressively, and I read a media statement saying that you know, we actually don't need the money, but because money is available cheap and yields are low, we're just borrowing money. Tell that to the Marines, right?
Qatar is one of the biggest borrowers in the emerging markets space and definitely in the Middle East. It's a very aggressive borrower. Now, when the interest mater is ticking, you need to ask yourself whether you need to open the taps of oil and gas or are you going to resort to production cuts to raise prices.
At the recent meeting of OPEC, plus, Thursday and Friday saw no decision being made last week but on Monday, when the meeting came together again, there was actually acrimony. The United Arab Emirates, led by Abu Dhabi, went and loggerheads with Saudi Arabia, and the meeting broke up with strong words being spoken on both sides.
The Russian deputy prime minister, Alexander Novak, tried to broker a peace very, very proactively, but he was unable to do so. Now the Russians themselves are very distressed. Alexander Novak would love to have two million barrels of oil output being raised per day.
The crux of the problem between UAE and Saudi Arabia is oil output baselines, but it goes beyond that. Bear with me. Now Abu Dhabi has spent a lot of money in upgrading its oil infrastructure, and obviously it wants returns.
So selling more oil is the way out, and it is pumping out nine lakh barrels less than what it's slated capacity is, and the Saudis are not allowing them to pump out more but that's not all. You need to go back in time in June 2017, or possibly even a prior to that but let's begin at June 2017 at what really happened.
Al Jazeera, a popular news channel of Qatar showed His Highness King Salman on television as a pencil sketch. Now this is Anti Sharia. Idol worship, denoting a god or goddess as the idols or drawings, etc is not tolerated by Sharia, and the Saudi king is supposed to be God.
Now, this started a diplomatic standoff between Qatar and Saudi Arabia, which resulted in a military blockade, an embargo on Qatar by UAE, Kuwait, Saudi Arabia, and Egypt. They circled Qatar from all three sides, and the fourth is the ocean, and therefore, Qatar got isolated.
Qatar walked out of OPEC in 2019. Now this is something that I wrote in in my column in Firstpost in 2018, when I used to write for them and 2019, I joined Equitymaster and I started writing for Equitymaster that OPEC is dying.
Now look at the fissures, the fractions that are within OPEC. You have the Shias, you have the Sunnis, you have non-OPEC members who are now OPEC plus. Russia is a non-OPEC member. It also wants to sell more oil.
Now why have the Saudis prevailed as a dominant force in OPEC is because of its leadership position in the reserves of crude oil that they have. So when they embargoed on Qatar, the thought that there could be some kind of an alignment between the Saudis and the UAE and rivalry that is there in selling more crude oil can somehow be eased.
But then something really strange happened. Prince Mohammed bin Salman, who has something called the Vision 2030 of making Saudi Arabia a hub of global financial business, not just reliant on oil, started reforming Saudi Arabia.
Saudi women are not allowed to drive. Saudis are not allowed to view movies There are no movie theatres till recently in Saudi Arabia. If they wanted to, if the women Saudi women wanted to drive or if they wanted to watch movies, men and women, they had to go to nearby Dubai or Abu Dhabi to have fun.
Now the Saudis allowed women to drive in their own country. The Saudis have opened up movie theatres, which was hitherto anti Sharia, not allowed by Sharia, and Abu Dubai, which has very little oil, if at all, is surviving on global business, where expatriates are allowed to come, stay, set up offices and factories, and aid the economy.
The Saudis are putting an end to that. They are now insisting that major multinational companies which want to do business in Saudi Arabia must have their headquarters in Saudi Arabia rather than Dubai or Abu Dhabi.
These are issues that are being ignored by oil traders in my humble opinion. Now, it's not just about oil that the United Arab Emirates is fighting with Saudi Arabia. When these issues are now coming out in the open, the icing on the cake came when Prince Mohammed bin Salman announced that Saudi Arabia would float its own aggressive, low cost airline, which would compete with the UAE Airlines. Qatar Airways, Etihad, Emirates, etc. Now Saudi Arabia is basically trying to take away even the airline revenues from them.
It's not just about airlines. He also wants to make Saudi Arabia the hub of the Middle East, where people transit to and fro. If they are travelling from east to west, they should go by a Saudi Arabia rather than Dubai. Just think of the Dubai airports. Duty free shopping, etcetera, etcetera. That is what Saudi Arabia is got its eyes on.
Prince Mohammed bin Salman is open to the idea of opening up talks secretly, of course, with the Israelis. He is also open to the idea of talking to Iranians because nobody wants a long running strife. Now he is basically rubbing a lot of the old school conservative Wahabis the wrong way, which is why the differences between OPEC members are coming out wide in the open.
Now they might rebel, which I think is a very distinct possibility. Remember, Qatar walked out in 2019. Ecuador walked out of OPEC and UAE has already threatened to walk out of OPEC in 2020. Of course, now they are saying that this time around things have changed and they don't want to break OPEC but later on, my guess is it's likely to happen.
This is why once the break starts occurring, which will take far less time than you think it will, everybody will start pumping out oil to the best capacity possible and selling it in the market and raising money.
This is why I think crude oil at US$100 a barrel is either a stretched out philosophy or even if it reaches US$100 a barrel, it will go there for a photo opportunity only to fall back sharply. Everybody seems to be bluffing. This is, of course, my point of view, and I reserve the right to be wrong. This is the way I see from my lens and so far, so good. For the last a couple of decades when have trade in oil, this philosophy has stood me in good stead.
Now, what will possibly happen in a post OPEC scenario before we say rest in peace OPEC? What about the future? I think the Russians will remain a dominant force as oil exporters in the international market. On the other hand, you will have the Americans.
So far, the Americans have catered to its own friends in the Middle East and North Africa who are primarily Sunni countries that will continue. Russians by default have been with the Iranians, and it's a satellite countries which are Shia in nature.
So I would say that ideologically, the OPEC will be split in the centre between Shias and Sunnis, with the Shias going with the Russian faction and the sun is going with the Americans.
How will it help India? How are oil importers impacted? Hey, right now, OPEC, as a dominant cartel having a lion share of the global output of crude. It determines prices like a cartel. It causes shortages and rigs up prices.
From one cartel you're going to have two cartels. Now, both these guys will have to compete to make money. So if one guy gives a discount, the other guy will also have to give a discount. Who do you think has an advantage? The buyer. The buyer is able to negotiate better deals.
This is why I think OPEC, which is nearing unravelling, which is why I am named this video OPEC is dying, rest in peace OPEC, I think it's a good thing for the buyers at least. We will be able to gain by getting lower prices for crude and gas imports.
There is a silver lining at the edge of these dark clouds. I would look at it as a passing phase, and I am looking forward to developments which I will, of course, update my viewers in this YouTube channel via updates whenever required.
On this happy note, I bid goodbye to you in this video not before reminding you to click like on this video if you liked what you saw. Subscribe to my YouTube channel if you haven't already done so. Click on the bell icon to receive instant alerts about fresh videos being put up out here.
In the comments section, good, bad or ugly, keep them coming and help me reach out to fellow like-minded investors and traders by referring my video to your family and friends.
I wish you have a very profitable day ahead. Till we meet again in my next video, this is Vijay Bhambwani signing off for now. Take very good care. Bye.
Warm regards,

Vijay L Bhambwani
Editor, Fast Profits Daily
Equitymaster Agora Research Private Limited (Research Analyst
Recent Articles