It's Time to Buy Silver
Jul 15, 2020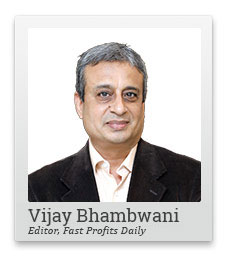 In my video on 15th of June 2020, I said silver is likely to do well even in these testing times.
I was right. The price has crossed Rs 50,000/kg. Sentiment has turned positive for the white metal.
I have more insights about silver for you today. I believe silver bulls are in a sweet spot now and more gains lie ahead.
Find out why in the video.
Do leave a comment below and let me know what you think. I love to hear from you.
Hi, this is Vijay Bhambwani here, and I'm recording this video still from my residence. You know, I think you'll probably be able to hear the sound of pitter-patter raindrops in this video, and I am basically firmly locked into my house since the last five days.
Frankly, it's a bit depressing. You can step out of the house because of the rain and Corona. Nothing really is available and the life of a commodities trader, my market opens at 9 AM and shuts at 11:30 PM. Which means I have nearly 15 hours of a sheer trading time and give it three hours more of research and it's an 18 hour work day.
So my life is basically restricted to what I can see on my computer screen. That, I do admit, is putting me down and, hey, whenever I feel low, I take a deeper dive into my work because I enjoy my work. I really love it and here's what I found when I went a little fact finding.
So in my earlier video dated 15th of June 2020 I talked about how Silver is likely to be an investment that's going to do well even in these testing times of the covid virus. I had talked to you about how a lot of mining a capacity is down due to covid infections in the miners community and how a lot of unions are now demanding extra precautions, extra hazard pay, etc, which is basically raising the production cost of silver. Which means the price in the market also probably needs to rise up in tandem.
REVEALED: The Secret to potentially Making Rs 18,870, Rs 9,425 and Rs 7,315 in a Single Day...
Now, in addition to that point of view, I have got some hard data for you. I have taken data from the Silver Institute, where the studies show that the demand for silver in calendar year, starting 1st January 2020 till end of June 2020 has risen a whopping 10%. Exchange traded. products, which means all kinds of products where silver is available on stock and commodity exchanges, digital, as well as for the physical format and including ETFs, exchange traded funds, have basically reached a level where they are now at an all time high. This kind of investment in silver on exchange traded products has never been recorded in financial history, as with all asset classes.
Silver also collapsed significantly in the month of March because there was a flight to cash as traders grappled with the lock down and there was absolute fear in financial markets.
But then, after the silver prices have recovered very sharply, the gold silver ratio, which means it basically tells you how many kilos of silver are required to buy a kilo of gold, the gold silver ratio hit a 127 in the month of March, which is unprecedented. It's now sobered down to double digits.
What this simply means is that in the month of March you required 127 kilos of silver to buy one kilo of gold. This is not something that the gold silver ratio is an equilibrium of. That basically tells me that silver needs to rise much more faster than gold needs to fall and as I have to told you in my videos, I am a gold bull. I am not expecting gold prices to fall, which leaves you with the mathematical finding that rather than gold falling and compressing the gold silver ratio, it is silver which has to rise and catch up with gold.
Now the plus point for silver is that silver is not just a precious metal. It also finds usage in consumption in industry, which is the strongest point, which works in the favour of an average silver bull. Let's see where silver is basically used. It's used by the pharmaceutical industry. It is used in making photovoltaic cells without which solar power would not be possible. It's used in LED chips making semiconductors. It's used for water purification. It's used for making RFID or radio frequency identification cards. In this world of increasing digitisation, I think they will have more and more RFID cards. Silver is used for braising alloys. It's used in making mirrors. It's make its use for preserving wood, and it's used in dentistry.
So once the lock down is actually lifted, rather than and people scaling down their investment in the silver, the industrial consumption of silver will actually start to rise and hey, I don't expect investment buying and silver to ease any time soon. So in the remaining six months of the year, not only is the defensive or the safe haven buying and silver likely to persist, but industrial demand is also likely to come back, which means good times ahead for silver.
As I had mentioned in my video of 15th of June and do remember that in my earlier video I had talked about outlook change in the trade of silver in the Indian context, especially MCX as and when prices started to stay above the Rs 50,000 mark per kilo.
It's being a couple of trading sessions and I am seeing silver after having crossed the 52,000 level is now settling lower but still very, very comfortably above the 50,000 mark, which tells me that the buyers are now particularly holding on to their long positions and it is this concerted buying which may trigger of further up moves.
Sure enough, no road is likely to be as smooth as an aircraft runway. There will be some bumps along the way, but I'm a lot more positive on silver than I was in the middle of June when I had recorded my previous video. Let me also share some fun facts with you.
As on 30th June, the global holdings by investors in silver hit 925 million ounces, which is an equivalent of 14 months of supplies by global mines. The sale of retail coins surged by 60% worldwide on a year on year basis and do remember, on the other hand, that mining supply is likely to remain disrupted because of the covid infections and the miners basically demanding higher pay and hardship allowance for resuming their mining operations.
So net net, I do expect that equilibrium for the prices is likely to be found upwards rather than downwards. Happy days ahead for silver investors and believe me, as I record this video, I'm feeling a lot more cheerful already, in spite of being constrained and confined at my residence, thanks to the rain and Corona etc. Remember, we traders have a responsibility to put food on the table for our family. So I'm pretty happy that my subscribers and my viewer's investment portfolio and silver is going up. I can understand your hardships about Corona and being restricted indoors and not having too many places to go, but it's better to be stuck indoors with your portfolio higher than your portfolio also falling.
On that cheerful note, I'll say goodbye in this video till we meet again in my next video. Let me remind you to click like on this video if you're watching it on YouTube and in the comments section, do let me know what you think about this video and what else you would want me to record in my next.
Do help me reach out to fellow investors and traders and spread the cult of knowledge based investments and trading by recommending my video to your family and friends. Do take very good care of yourself, of your trades, your investments, your health and family. Vijay Bhambwani signing off for now.
Thank you for watching my video.
Stay safe and have a great trading day!
Warm regards,

Vijay L Bhambwani
Editor, Fast Profits Daily
Equitymaster Agora Research Private Limited (Research Analyst)
Recent Articles