Gold: Bet on God's Own Currency
Jul 16, 2020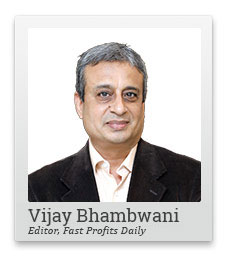 In this video, I want to talk to you about a topic I'm sure you all love. I'm talking about gold: God's own currency.
After watching this video, I'm sure you'll agree with this phrase. Gold is God's own currency.
In my video on 11th of June 2020, I said that it would be institutions and large investors who would drive gold price higher.
Due to social distancing, it was unlikely that a huge amount of buying would come in from individuals or jewellery buying.
The data for the end of June has justified my view. I will now make my case for why gold is likely to go higher.
Hi this is Vijay Bhambwani back again in another video, and in this video, I want to talk to you about a subject which I am sure you all love to know about. I'm talking about gold God's own currency, and after I complete this video, I'm sure you'll agree with me that there is justification in the reason why gold is called God's own currency.
So in my earlier video on 11th of June 2020, I advocated that it was the institutions and the larger investors who would actually drive gold price higher because of social distancing and the Coronavirus, it was unlikely that a huge amount of buying comes in from individual retail or jewellery buying and data that is released for the end of June period has justified my hypothesis. I'm gonna to share this data with you in a few seconds from now and I will make my case for why gold is likely to go higher.
Last 2 Days: Watch the Replay of Great Indian Wealth Project Special Event
Now in my video about the US presidential election cycle I advocated as to why this time it's going to bit different in the US presidential election, which is likely to be held on third of November 2020. Unlike the standard operating procedure and the step by step checklist that the US administration follows in the economy, financial markets, interest rates, etc, things are not really going as per their plan or as per what they would want them to go. So gold is rallying even before the US presidential election, which is against a degree.
Typically, gold and silver are kept subdued before the elections, and equity and real estate markets are pushed higher. The US dollar is bouyed up so that the US can manage its
humongous debt and curb inflation. So this time around, gold is rallying the US dollar as can be benchmarked by US dollar index, which is against the global basket of currencies, the US dollar index, also known popularly, has Dixie, is not really showing any great signs of strength.
Now do remember that commodity prices are bought and paid for in the US dollars, which makes the US dollar an invoicing currency, or the currency in which give and take is settled. It the dollar weakens commodities become stronger. So a weak dollar is actually pushing gold prices higher.
Other reasons for the US dollar to be weak and therefore gold to be strong are not really far to seek. The economy is fairly weak. Employment data is pretty poor. You also have the Corona pandemic and, most importantly, from the financial markets point of view, yields on fixed income investments are actually plummeting. To the extent that there are many countries where bond yield, the sovereign benchmark bond yields, bonds that are issued and guaranteed by the central government's of those countries, are actually trading in negative. So you actually have to pay the bond issuer money to keep your money safe.
Now this is driving people crazy, and they're seeking safe heavens or alternate avenues to lark their funds. Gold naturally, which has been are providing safety for more than 3,000 years to savers is now the de facto choice. My Weekly Cash Alert subscribers would remember that I advocated buying physical bullion, both gold and silver, in the month of June 2019 at the rate of 34,500 for gold and 38,500 for silver and these investments are deeply in the money.
The Fast Profits Report subscribers and remember this scheme was launched far far later, I advocated buying gold and silver at 48,800 and 50,200 respectively, in January of 2020. They are also in the money and of course the Weekly Cash Alert subscribers are deeply in the money and enjoying super normal returns.
Now what does gold actually need before it can rally. It needs falling interest rates, which are prevalent all around the world. Look at the world around you and besides, the US has issued no uncertain guidance that they would like to keep interest rates lower so as to provide stimulus, in the words of the Fed, to the extent of doing what it takes, doing all it can to stimulate the economy. Which means that interest rates are headed lower. Positive news for gold.
You also need a falling dollar, a weak dollar, which we have seen over the last couple of weeks, the Dixie has been falling thanks to the Coronavirus and the angry war of words with China, Iran, North Korea etc. So typically, this is a very conducive ground for gold bulls to actually see a lot of positive action and things going their way.
Now, just like silver in another video which have recorded for this week, just like silver, gold is also witnessing an all time high inflows in ETFs, physical buying, and all kinds of electronic modes of a buying. As far as ETFs are concerned, they have seen a total investments in gold of 3,621 tonnes, of which 104 tonnes were added in the month of June 2020 itself. Now that is significantly higher than the previous peaks when gold was purchased in very large sums by the ETF industry in 2009 and 2016.
The fact is, the US Federal Reserve is printing unbacked currency, by unbacked, I mean currency which is not backed by any natural or physical resource and/or backed by earnings, and therefore this currency is merely an IOU or promissory note issued by the government. The fact that the US Federal Reserve is printing unbacked currency in record levels means that the value of the US dollar is likely to remain under pressure. The buying power of the dollar is likely to erode which means this is again another tick mark or a bullish sign for gold.
Historically, we've seen whenever gold bottoms out, it is typically when the Dixie peaks out.
When the Dixie hits a high and then stands to fall, gold makes a bottom and starts to rise. The last time Dixie peaked out was in December 2016 just after the US presidential election ended and Donald Trump assumed office. That time around, the Dixie was 103.62 levels, and gold bottomed out at US$ 1,187 in the overseas markets.
Now the Dixie is clearly showing all signs of not being able to test or even surpass, forget about surpass, the December 2016 levels, which is what Donald Trump needs. He needs a very strong US dollar before he can even hope to win a second term in office. But the Dixie is finding a challenge to rise even above the 97 level. So 103.62 he's a far front cry, which is why gold, contrary to the US presidential election cycle, is rising even before the US presidential election.
The fact that the Dixie is falling and should it fall below the 95 levels and stay there below 95 remember, I do not rule out the possibility of a new all time high in gold in dollar denominated terms even before the US goes to polls in November on 3rd November rather, 2020.
The fact that the Chinese and the Iranians are now getting to be best buddies and broadening their trade ties. Obviously the Chinese want the Iranian oil and gas, and the Iranians need a Chinese exports because the US has imposed crippling sanctions on Iran. So these two best buddies newfound best buddies are actually antagonising the US and raising the possibility of a trade war against the US. Which means more uncertainty, more nervousness in the financial markets and, hey, that's always bullish for gold.
Also remember, there are two very disturbing events that have occurred in the financial markets, although they are so far from home that people tend to discount them. But like I said, gold prices this time around are going to be led by institutions, not by retail and institutions are knowledgeable people. They know their onions better than you and me.
They were watching how the Chinese government has clamped down on large scale cash withdrawals from the banks, both by citizens and businesses. The same thing is occurring in Lebanon. Whenever citizens are not allowed access to their own money from their own bank accounts, there is always bound to be nervousness, and that is actually pushing gold prices higher.
So, like I said, if the Dixie falls below 95 the price of gold can actually go to an all time high even before you and I realise it. I assure you, I'm gonna keep a hawk eye on gold on your behalf and whenever the Dixie was to go below 95 stay there for a couple of days, you can remain assure there's another video coming from me. Like I told you, gold is therefore undeniably God's own currency. Gods trust gold. So should you.
On this optimistic note, say goodbye to you in this video till I come back to you with another video. If you're watching this video on YouTube, don't forget to click like on this video and subscribe to my YouTube channel.
In the comments section do let me know what you think about this video and what else you would want me to record next for you and help me spread the cult of knowledge based investments and trading by recommending my videos to your family and friends.
Please do take very good care of yourself, your health, your investments, your trades, and your family. Vijay Bhambwani signing off now. Thank you for watching my video.
Stay safe and have a great trading day!
Warm regards,

Vijay L Bhambwani
Editor, Fast Profits Daily
Equitymaster Agora Research Private Limited (Research Analyst)
Recent Articles