RBI Opens a New Market for Investors
Jul 16, 2021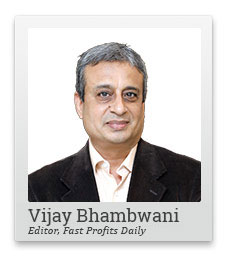 In this video, I want to talk to you about a basic tenet of wealth building. I think of it as the foundation for creating long term wealth.
I'm talking about investing in fixed income securities, specifically about the RBI's Retail Direct Gilt account.
With this account you can now invest directly in government securities.
Yes, that's right the government of India is now letting you buy its bonds, which come with a sovereign guarantee.
I think this is an exciting new opportunity for savvy investors to build wealth.
It will also be a great tool in your overall asset allocation strategy.
Watch the video and let me know what you think.
Hello friends. I hope you're doing great in the market, and I also hope that my videos are helping you comprehend the complexities of the market a whole lot better.
In this video, I want to talk to you about one basic tenet of wealth building, a foundation of creating long term well for yourself.
People within my community believe that you should always have assets allocated to fixed income securities, which will take care of your basic bare bones survival expense, if not more.
EXPOSED: The Shocking Truth Behind Today's Hottest Investment Opportunity
There is an old saying among us. You are rich when you can live off on your passive income but you are wealthy, the if you don't even have to touch the principal ever in your life.
Now, I have in my past videos talked about how a savvy investor will see to it that he keeps aside a sum of money for his family, which takes care of his family's survival before he invests or trades.
I follow this rule where we were in diligently. It gives me the freedom to do what I want and real freedom, believe me, also is in not doing what you don't want to do. Now to have that kind of flexibility, you need financial freedom.
If you were to put all your money in equity markets, which is a highest possible risk, then you could be subjected to vagaries of the markets and have drawdowns which are very sharp and have a boom times which could be on the borderline of ecstasy.
The way out is to segregate money into fixed income securities. The government, at various points in time, has tried to ensure that the government can access retail funds directly by way of allowing them access to the bond market.
Unfortunately, for us and the government, it's not really worked out. Now, in February, a new scheme has been allowed, which I frankly am very, very excited about as an investor in the fixed income securities market.
As a matter of fact, if you were to visit any South Mumbai sports club, you will realise that this is one segment of the population which is a target rich environment for marketers. You will, people selling various things tours, travels, cars, investment products, brokering services, portfolio management services, etc.
You will realise that investment product marketers who come there and the marketing agents who don't understand the fixed income markets, don't receive any kind of business because the wealthy class realises that a lion's share of your money has to be put in fixed income securities and there after you put the remaining money in tradable securities, which are higher risk so that your lifestyle is not impacted, whether the market goes up or down.
Now that the government wants you to active, actively participate in the fixed income market, by way of a scheme which was formulated around budget time, it's called the RBI's retail direct scheme, I'm gonna walk you through as to what is required to participate in the scheme and what the scheme actually entails.
Now, once you open an account with the RBI, it's called the Retail Direct Gilt account. Gilts are government securities. These are bonds. Don't let financial markets intimidate you. The problem with financial markets is that they try to jargonise and create fancy sounding words for very a day to day routine matters as if they want to show that they're intellectuals.
Don't really be intimidated by all that. These are just bonds and other various government securities which bare interest, and they're given fancy names.
So you will open an account which is called the RBI Direct Gilt account. All you need as a resident Indian individual is to have an ordinary bank account. You should have a PAN number. You should have an e-mail ID and a valid mobile number. You should have a KYC document like maybe Aadhaar, passport, driving licence, etc.
The account itself will be free. Opening and account is free. There are no maintenance charges, but every time you transact there are payment gateway fees. When you make an online transaction or an online payment for the bonds that you buy, or while making a fresh investment in a new bond offer, there will be a certain percentage of the amount involved as a service fee. That is the only fee that you will be paying.
For NRIs, you will be allowed to invest in this scheme as long as you're making an investment which is compatible with the Foreign Exchange Management Act, which is FEMA of 1999.
In both the cases, both NRIs and resident Indians, you can have a single account or a joint account. Now the best part about the scheme is that you will not only be allowed to invest in bonds directly, which are being floated by the government but you will also have access to the NDS-OM system.
Now here again, let me tell you, don't get intimidated. These are fancy jargons. This is nothing, nothing but the screen based trading system. As long as you can buy or sell a share on your mobile phone on your tablet or on your computer and you know what buy and sell order entry is like, the only difference is instead of buying a stock or a currency or a commodity, you are going to buy and sell bonds.
So you are going to be allowed access to the NDS-OM system, where you will be buying and selling anonymously in a huge market which is so far dominated by banks and you will be able to access the paper available in the secondary market, which invariably trades at a discount. Now why is there a discount?
Now supposing somebody invests in a 10 year benchmark bond. The money is frozen there for 10 years, but this person wants the money faster, say after a year when nine years are still left to redemption, somebody requires money immediately. Now he or she will not be able to sell the bond at face value because the buyer is stuck with it for nine years. so he will try to sell it at a slight discount.
Now, when you buy a Rs 100 bond at a slight discount your yield or your return on investment goes up. So, typically speaking, you will realise that buying your bonds from the NDS-OM system will give you far superior yields.
For example, my friends who are investing in the fixed income market should look at the bonds offered by the UP State Electricity Board. Take a look at it and see the yields. Yeah, that's what I'm talking about. That is something no bank will ever be able to match. As per the government of India guidelines, a bond issued even by a state government is treated as a sovereign guarantee.
So there you have it. Should you invest in this Retail Direct Gilt scheme? I don't know about you, I intend to. This is a new avenue where I can segregate some money. Asset allocation is the key to investment success. Let's not forget the old saying, don't put all your eggs in one basket.
The government of India has tried in the past through interest rate futures through retail bond trading platforms, all of which have not really worked out. Well, I am very hopeful that this time around, the government will be third time lucky. The money that you invest in goes into nation building. It goes into directly financing the state and the central governments.
The most exciting part is that even municipalities of cities are now being allowed to float their own bond. So these a called Muni bonds. So you're basically directly participating in the progress of the nation and at the same time lending money to the safest possible borrower. I think we should all go for it.
On this happy note, I bid goodbye to you in this video not before reminding you to click like on this video if you agreed with what you saw. Subscribe to my YouTube channel if you haven't already done so. Click on the bell icon to receive instant alerts about fresh videos being put up out here.
In the comments section, good, bad or ugly, keep your feedback coming and help me reach out to final like-minded investors and traders by referring my video to family and friends.
Thank you for your patience and watching my video. Vijay Bhambwani signing off for now till we meet again in my next. Do take very good care of yourself, your health, your family, trades, and investments. Have a profitable day. Take care.
Warm regards,

Vijay L Bhambwani
Editor, Fast Profits Daily
Equitymaster Agora Research Private Limited (Research Analyst
Recent Articles