OPEC & Our Next Crude Oil Trade
Jul 20, 2021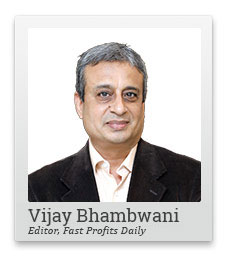 In this video, I want to update you on the big decision made at the recently concluded OPEC meeting.
And how their decision affects you.
This is a serious video for all crude oil traders because I want you to be prepared for our next trade.
I strongly believe we are playing the correct side of the crude oil trade and we should be in a position to act in a way that will maximise our trading profits.
With that in mind, watch the video and do share your thoughts with me.
Hello, friends. This is Vijay Bhambwani. I'm back with you again.
In this video, I want to update you about how the OPEC meeting, which was held on Sunday evening India time, is basically going to solve nothing.
OPEC has barely managed to kick the can down the road. By kicking the can down the road. I mean postponing the problem to a later date.
You see, first of all, the Russian Deputy Prime Minister, Mr Alexander Novak, had been working very hard behind the scenes to kind of get Saudi Arabia and the Sheikh of Abu Dhabi to see eye to eye and resolve their differences about the baseline hike which is permitting Abu Dhabi to pump out more oil and sell it in the market.
EXPOSED: The Shocking Truth Behind Today's Hottest Investment Opportunity
Now, just when you thought that this rapprochement or this some coming together and building of bridges was going to work out and solve the issue, there came out another problem.
Iraq, which is also suffering from financial distress both because of covid and the post American withdrawal and the kind of internal strife after the Americans left leaving a vacuum behind also wants a baseline hike which means higher quota to sell oil in the markets.
I am gonna come to Iraq just in a bit. Now, the problem got escalated, which is why for two weeks, there was neither any fresh date for an OPEC meeting, nor was there any announcement of an output hike.
At least to that extent, we now have some amount of clarity, as on Sunday night, that the OPEC is basically raising 400,000 barrels per day in output every month, till at least September 2022, when a review would be made. The entire output, which was implemented after April 2020, which is after the lockdown, is reversed.
Now this is somewhat surprising for the simple reason that openings or re-opening of the economy is not as smooth as we thought they would be. The pandemic is re-emerging wherever economies have opened and people have started going back to work and lockdowns have been re-announced, which is why demand is growing but it's patchy.
Number two. What really surprised me was a couple of aspects which I want to share with my viewers because it's only fair that I share my 360 degree worldview on this.
Now, off the 400,000 barrels per day OPEC output hike, 100,000 barrels per day will go to Russia. Do remember Russia is not a conventional member of the OPEC. It joined OPEC only after the oil price fell below zero, which is why it is a member of the OPEC plus, which is outsiders of OPEC who are now temporary OPEC members.
So 25% of all baseline hike goes to Russia. Now, this is something many OPEC members will be unhappy about. There is also going to be a formal baseline grievance redressal mechanism. By baseline, I mean a bare minimum above which you basically need permission from the OPEC to start selling in the market so as to not steal market share from your other fellow OPEC members.
Now, if it all any country feels that it should be selling more or should be allowed to sell more, there will be a formal grievance redressal mechanism, which is a good thing to do. The hikes in output will basically start kicking in from May 2022 at an accelerated rate.
Now here comes the reason why I said OPEC is kicking the can down the road and is creating a problem for itself at a later date.
The countries that will be getting a lion share of the output hike, or baseline hike permission, will be Russia. Remember, Russia is not an OPEC member conventionally, but it's an OPEC plus member and pay attention to the four names I'm telling you now. The kingdom of Saudi Arabia, United Arab Emirates, which is Abu Dhabi primarily, Iraq, and Kuwait.
Now these guys will get majority of the output hike. These countries will together have a baseline of 1.63 million barrels per day combined and Saudi Arabia itself is talking about raising its capacity output beyond the 30 million barrels per day that already has.
So here you have it. I've been telling you how all these MENA countries, Middle East, North Africa countries, which export crude oil, have made substantial investments into drilling for crude and the drilling cost themselves are going up, which is why these guys are hungry for return on investment.
Plus the covid pandemic distress is forcing them to try and raise revenues itself. So Saudi Arabia itself is basically telling you hey, we want to sell more and Saudi Arabia is the big boy in the OPEC room. So that's problem number one.
Problem number two. Russia, a non-conventional OPEC member, is dictating and getting away with a lion share of the baseline hike.
Problem number three. Saudi Arabia, Abu Dhabi, Iraq, and Kuwait are Sunni countries. Now please refrain from making this video a religious kind of a hue and refrain from passing comments to that extent. We are talking as mature oil traders here.
Now obviously not a single drop in oil output hike has been allowed to Iran and its supporters in the Shia countries' sphere of interest.
OPEC, by the way, has called for its next meeting on first of September 2021. I think before the next meeting is due, you're going to hear voices of dissent. You're going to see rebellion coming in from Shia segment.
You're possibly, I am using the word possibly with a great deal of care, you're possibly going to see some geopolitical tensions between the Shias and Sunnis. Now this, of course, is something nobody wants and there is a scant chance of that happening but the possibility remains.
Now, this is why there is going to be a disquiet or a feeling of uneasiness in this patchily and hurriedly summoned OPEC meeting. Remember, it's coming on the eve of a period of holidays in the Arab world on the eve of Id. So they basically come together and sort of smoked the truce pipe or the peace pipe but I have a feeling they've barely kicked the can down the road.
Now here's why Kuwait and Saudi Arabia want the lion share of the baseline. I have been telling you about the amount of drilling that Saudis and the Kuwaitis themselves together are jacking up.
Now you see, on the border of Saudi Arabia and Kuwait are two fairly large oil wells, which also yield a little bit of gas, the names are Wafra and Khafji. The Saudis themselves don't want to rely on Qatar on whom the Saudis had forced an embargo in June 2017 due to ideological differences.
They are basically pumping in more than US$108 bn in the Jafurah supergiant gas field. It's a supergiant gas field and the Saudis plan to pumping US$108 bn in Jafurah. In Wafra and Khafji, the pumping has already started. What was holding the pumping this far was a dispute between who owns the oil wells because both these oil wells were on the border.
Now, the Saudis and the Kuwaitis have smoked the peace pipe and they've decided to split the output in an amicable manner and therefore money has been pumped in to make these oil wells viable again and oil is already being pumped out. Obviously, venue invested money you want return on investment but here lies the problem.
Iran, which is hopeful of a hammering out agreement with the US, with the present Biden administration, which is expected to lift sanctions, is more than eager to sell four million barrels of crude oil in the export market. What happens then?
This is a question that I think people who are bullish on crude oil and talking about triple digits is forgetting. Look at the way crude oil prices fell immediately after the OPEC meeting, announced in a press conference about the terms of agreements that were reached.
Are we going to see another problem before first of September? I am betting on it. I'm betting that before first of September you're gonna see disquiet and you're gonna see friction between the OPEC plus members.
Let's keep our fingers crossed. Weekly Cash Alert subscribers will note how things are going exactly as per plan. I'm gonna be holding your hand and guiding you through trades on this very, very tricky and various slippery wicket but we are going to come up trumps because we are betting on the right side of the market. Tricky it might be but the payoffs will be equally big.
On this promising note, I'll bid goodbye to you, not before reminding you to click like on this video if you agreed with what you saw. Subscribe to my YouTube channel if you haven't already done so. Click on the bell icon to receive alerts about fresh videos being put up out here.
In the comments section, good, bad or ugly, I welcome your feedback. Help me reach out to fellow like-minded investors and traders by referring my video to your family and friends.
Have a very, very profitable day my friends, Thank you for your patience. Thank you for watching my video. Till we meet again in my next video, Vijay Bhambwani signing off now. Do take very good care of trades, investments, health, family, and friends. Bye.
Warm regards,

Vijay L Bhambwani
Editor, Fast Profits Daily
Equitymaster Agora Research Private Limited (Research Analyst
Recent Articles