How to Buy Gold and Silver
Jul 27, 2020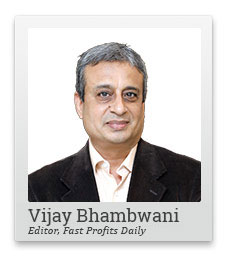 I've received a lot of requests from my viewers about the hand holding they need when buying bullion.
In this video, I'll cover questions about how to buy and from where to buy gold and silver.
It has all you need to know about the aspects of safety, purity, testing, weights and measures, billing and more.
I hope this helps to clear your doubts and answers your queries.
Let me know your thoughts in the comments. I love to hear from you.
Hi. This is Vijay Bhambwani and I'm recording this video because I have received a lot of requests from my viewers about handholding required by them as to when and how and from where to buy their bullion. Doesn't matter whether you're buying gold or silver. What I'm about to tell you applies for both these metals.
Now, the problem with buying silver and silver in physical format is a not only about the storage but from the point of view of where to buy cheap from because, as you know, in business, that discount that you get while buying of goods is your first profit. So, you need to buy it from a place where it's cost effective and lower priced without compromising on the purity.
Secondly, purity. You should not get cheated. You should buy your bullion from a reliable source.
Number three. You should be even to sell it back to the same person from whom you have purchased, because a financial transaction or a profit is booked only when the investment is sold at a profit. So you should be able to sell it back. So it should be liquid. Essentially speaking, the weights and measures that you are buying should be honest enough in your favour.
EV Stocks: Which is Tanushree's Top Pick?
In this video, I'll attempt to answer some of your questions, which I think should cover most of your queries and help you take informed decisions. First of all, there are no ETF's allowed in India where silver is concerned. For gold you have more than half a dozen or maybe even a dozen ETFs but in silver there is no so silver ETF. You are confined to buying silver in physical format, and this is how physical silver will look like. These are 20 gms. This is a 20 gm coin. This is a 20 gm bar. These are silver coins and bars that are available dime a dozen in Mumbai.
Now first question. Should you buy your bullion from your bank? The answer is no. Bad idea. While banks will be honest enough to give you gold, which is 99.99% pure, there is no doubt about it, there is a problem here, and this is something that many of my viewers, my friends and family members don't really pay attention to. As per the banking act, a bank can sell you gold, but it cannot buy back from you. That's problem number one.
Problem number two. Banks actually recalibrate or adjust their buying and selling prices very infrequently. So maybe the price of gold has come down on the exchanges but they would still be selling at prices a couple of days earlier, which could be higher. That works to your disadvantage.
Thirdly, and most importantly, if you were to buy this coin assuming it's a gold coin, if you were to buy this coin from, say, State Bank of India or Bank of Baroda, they would put their logo here. It would be it would be stamped or embossed on that coin or am bank bar. Since the bank cannot buy back the bullion from you, you would have to go to your friendly neighbourhood jeweller to sell it off and he would tell you hey, I don't want this S B I or Bank of Baroda logos. I'm, gonna have to melt it and guess who pays the melting charges? You. That's a loss. So buying from banks is not an option.
Should you buy from government companies like MMTC or NMDC? Hey, I made enquiries with them and I found them to be significantly more expensive. In some cases their prices that they were quoting were higher even than the banks that were selling this bullion to me. So I don't really want to pay a 3 to 5% premium on prices, which I would otherwise get in Zaveri Bazaar.
Now that brings me to e-commerce websites, especially the foreign ones. The problem is, you could get gypped in a number of ways. How many horror stories have you heard about people buying expensive phones like iphones etc and receiving a bar of soap? If you were to buy your gold or silver from a foreign e-commerce website, what is a guarantee that you'll get the stuff that you really want, it will pass the customs and in that case, you have to pay import duty and GST. It is better to buy locally from an Indian seller.
So I would visit Zaveri Bazaar. I would go to a government approved jeweller. I would basically insist on buying Hallmarked jewellery. Hallmark is bullion which has the stamp, the weightage, the purity and the logo of the seller. That's like a guarantee That's like an undertaking that he is certifying its purity weights, measures etc and I would insist on buying officially.
Now this is something that Indians are very familiar with. A lot of transactions take place in bullion, which are in polite language called of the books. In very simple language, it's black money, do number ka paisa, hidden wealth, cash call it what you want. The point is that many a jeweller might just tempt you that if you try to pay in cash and not want a bill, I will not charge you GST. It might appear a lucrative deal because you're saving a few percentage points but believe me there are pitfalls involved. I'll come to that later. So insist on a bill. Insist on marked bullion.
You could get rough bullion squares and rectangles. In the local street language in Zaveri Bazaar in Mumbai, these a call lagdis. It sounds like lakdi. This very uneven. It's like a blob of gold, like a simple rod. You know, how a breadstick looks that you dip in your soup. It's uneven. Those lagdis look uneven. They have no stamping, no purity, etc and that is a little cheaper than your Hallmarked gold but when you hear about what I have to say in the next couple of minutes, you know why you should not buy lagdis, even though they're cheaper. So I would insist on Hallmarking. I would insist on bills. I would insist on stamps and clearly purified gold.
Thirdly, now, if this was a piece of gold, or even if it is silver which it is, the simplest way of testing its purity is to take a black coloured oval stone, which all jewellers have, and they rub the bullion on that stone. This is called a very simple rub test. Now experienced jewellers can make out whether the particles that are rubbed off on that stone are 14, 18, 22, or 24 karat, or the silver is 95, 98, or 99% pure. That works fine under ordinary circumstances, but when it comes to being cheated, these are no ordinary circumstances.
Now pay very close attention to what I'm saying now. There have been instances when I have come across, cases where you know, if this was to be a one kilo bar of silver, it would actually look like a bar of soap. Now in the bub test, what happens if the top one centimetre surface is pure silver but the centre is aluminium, steel or maybe just a rock? I could get cheated. So in the rub test, the surface would appear to be pure, but the core would be useless. So the rub test is fine, but pay a little money and go for electronic testing.
Let the machine test the entire surface, the entire body mass of the bullion that you buy. You know what? It doesn't cost too much. It will set you back maybe 100, 150 rupees. For the price of a simple dosa in a Udupi restaurant you know that the entire bar, entire coin or entire and brick that your buy is 100% pure. You will sleep safer in the night when you come home after buying that stuff. So pay a little money. Don't trust anybody at face value. Have your bullion electronically certified, preferably from a third party, not from the buyer, from a third party and get a certificate.
Also check the rack rate in Zaveri Bazaar. Most of these officials, the Mumbai Bullion Merchants Association members, are supposed to display the buy and the sell price of gold and silver in their establishments. Are those rates cast in stone? Not at all. Any part of Asia that you go, bargaining is my birth right as a client. Can you get a little bit of a discount? Yes. In a market which is frenzied, which is crazy about buying stuff, maybe the discount will be smaller or they're also chances you may not get a discount, but more often than not, if it is somebody who you regularly do business with, do expect a small discount.
I hope this video clarifies a lot of questions that you have about how to buy bullion, including the safety, the purity, the testing, weights, measures, bills, etc. If you're watching this video on YouTube, don't forget to click like on this video and subscribe to my YouTube channel. In the comments section to let me know what you thought about this video and what you would want me to record next and help me reach out to fellow traders and investors and spread the cult of knowledge based investments.
Do take very good care of yourself, your health, your family, trades and investments. Vijay Bhambwani signing off for now till we meet again in my next video. Thanks for watching.
Stay safe and have a great trading day!
Warm regards,

Vijay L Bhambwani
Editor, Fast Profits Daily
Equitymaster Agora Research Private Limited (Research Analyst)
Recent Articles