Our Energy Trading Blueprint is Intact
Jul 27, 2021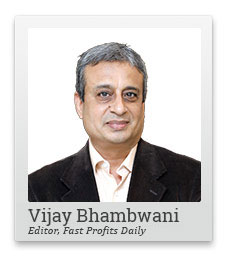 Whether we like it or not, prices of crude oil and natural gas impact equities directly.
Thus, having a 360 degree approach to trading these commodities is the right way to go about it.
Now, I received a lot of feedback for my video about profiting from the fall in gas prices because the price went up soon after.
Is something wrong with my approach?
No.
In this video, I'll tell you why our trading blueprint for crude oil and natural gas is still very much intact.
Watch the video and let me know what you think about my trading blueprint. I love to hear from you.
Hello friends. This is Vijay Bhambwani here. I hope you're trading well in the markets and the markets are going as you read the tea leaves of the markets. I also hope my videos are making you better traders and able to comprehend the markets better.
Now, this video is about an update on natural gas, energy. Why am I making this video? Because whether we like it or not, prices of crude oil and natural gas impact equities directly because these are inflation triggering commodities and these are what I call multiplier commodities.
If the prices of crude oil and gas go up, especially crude oil, everything from milk, vegetables, fruits, meats, eggs, everything, everything, conveyance, etc on go up and definitely of course, if you're trading in the commodity markets or if you're in subscriber of the Weekly Cash Alert service, you are impacted directly in your trades.
Now, I have received a lot of feedback from my viewers as to how I can say in my recent video that you can profit from falling or rather crashing natural gas prices, when after the video was uploaded, natural gas prices actually went up and that to fairly sharply. As a matter of fact, last week it rose 10% on a week on week basis.
Now this, seems to be a deja vu, a repeat of what happened in January to March in our Weekly Cash Alert trade of natural gas short sale.
At that point in time, we were hit by the polar vortex, extreme cold weather at the Arctic Circle, which saw ice breaking away from the poles and drifting into the North American and North European waters, which chilled the temperatures to the degree where excess consumption of natural gas was warranted for heating purposes, and, of course, due to the extreme winter, natural gas pipelines experienced disruptions and therefore supply shortages.
Believe me, this time around also, it's the same variable, the weather, which is playing a disruptive hand in our natural gas expectations. Allow me to explain.
The only difference is in the polar vortex, it was extreme cold, and now it is extreme blistering summer. A summer that has triggered two things. Number one extreme drought in the United States of America in seven states where approximately 45% or higher percentage of the entire United States population resides.
It has triggered forest fires larger than 500 miles and the area, the land mass, experiencing forest fires is as big as Los Angeles. So not only is this being seen in United States, it's also being seen across South American countries, some Latin American countries, Brazil, Argentina, very large countries, as a matter of fact, which are experiencing similar problems.
Now, if you have read my Weekly Cash Calendar or the Weekly Cash Blueprint, that 16 or 17 page PDF file, which divides the calendar year into 12 compartments, I've split the year month by month and written about which commodity should be traded when and also shared my reason why.
So if you were to go by the cash calendar or the cash blueprint, the Weekly Cash Blueprint, this is the wrong time for natural gas to shoot up 10% in a week. So have I lost the plot? Is that book wrong, the booklet wrong, or is there something else that meets the eye?
Using a 360 degree world review, I am compelled to present to my viewers a 360 degree reasoning as to why what is happening and what we can experience or expect going forward.
So one has happened, in spite of the hot weather, you would have thought that heating demand goes down and natural gas crisis should therefore fall decline in rising temperatures. Hypothetically speaking, in a constant scenario, this would have been the case.
But the drought has seen drying up and decline in water levels across many lakes, ponds, dams, reservoirs, which means that hydropower generation has fallen substantial. Substantially is the word, and across United States and in many Latin American and South American countries, natural gas is used to generate electricity.
Now the United States is a major exporter of natural gas not just to the North and South American continents, but also too many countries in Europe. Now, because the Americans are themselves using up a lot of natural gas, the commodity markets have ramped up prices of natural gas in anticipation of falling US exports.
Now, as you would have immediately realised, after I have presented these facts to you that this is basically a factor triggered by the weather and the one thing about whether is, it changes with time. So just as the polar vortex gave way to rising temperatures once the thaw set in, once the climate cools down, these forest fires and droughts will also ease.
All other factors which I have also told you. I have told you about the Wafra and Khafji oil wells. I've told you about the upcoming Jafurah oil well. I've also told you about how Iran is ready to get back in the game and export 4 million or 4.5 million barrels of crude oil per day, and how the OPEC has ramped up output by 400,000 barrels per day, of which 100,000 barrels per day is the Russian share alone.
Let's not forget the gigantic twin pipeline, 1,230 kilometre long, from Russia to Germany, the Nord Stream 2 pipeline that can carry 110 billion square cubic metres of natural gas per annum. That's going to be commissioned fairly soon and President Joe Biden is not imposing sanctions on it.
So there is a whole lot of low cost natural gas coming in from Russia to Europe in the coming months. There is less than 100 kilometres of that pipeline left to construct and within 5 to 7 weeks, I am expecting trial runs of natural gas to begin in phases, of course, before commercial pumping of gas can set in.
So as you can see, no matter how many times I break apart the situation the demand, the supply side economics, the human intelligence that I am gathering, over the weekend I'm talking to a whole lot of fellow traders worldwide, I am still of the opinion that my hypothesis of lower oil and gas prices over a period of time, over a period of time, still remains in place.
There are two variables that you need to look out for. Number one. This is the hurricane season. The ongoing months are the hurricane season in the United States and the hurricane season is expected to go on till September.
The other is global warming and the unpredictable weather changes. For example, sometimes there is extreme cold. Sometimes you have forest fires and extreme a blistering heat. To the extent that if you were to try and approach your fellow friendly neighbourhood baniya, you will realise that American almonds and American pistachios and a whole lot of American food items like prunes, etc, have shot up in price because the crops there are dying for the lack of water.
Now of course, this is a cyclical aspect. It will a change with the weather. Which is why I say that these two aspects, the hurricane and vagaries of the weather, are something that we have to take in our stride.
This is why we are splitting our trade into five or six parts and we have taken only one part out of this five or six part exposure so far. Keep monitoring your mobile phones and your emails for fresh trade alerts coming your way. We are still on track, on time and, on target. I'm looking out for you. You can remain assured about that.
On this reassuring note, this is Vijay Bhambwani signing off now, not before reminding you to click like on this video if you agreed with what you saw. Subscribe to my YouTube channel if you haven't already done so. Click on the bell icon to receive instant alerts about fresh videos being put up out here.
In the comments section, good, bad, or ugly, keep your feedback coming. I welcome everything with open arms and help me reach out to fellow like-minded investors and traders by referring your family and friends to watch this video.
I hope you have a very, very profitable day ahead. Thank you for your patience. Till we will meet again in my next, this is Vijay Bhambwani signing off for now. Do take very good care of your health, your, your family, your investments, and trades. Bye.
Warm regards,

Vijay L Bhambwani
Editor, Fast Profits Daily
Equitymaster Agora Research Private Limited (Research Analyst
Recent Articles