Day Trading Profits in NBFC Stocks
Jul 29, 2021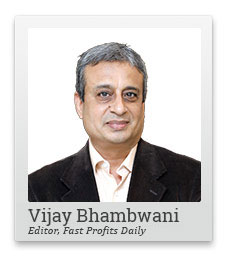 Today, I want to talk to you about a segment of the market that appears to be weak.
NBFC stocks.
Now, I'm not saying they will crash tomorrow.
But I'm saying, with the help of 35 years of trading experience behind me, these stocks are not looking bullish at all.
And that's good news for traders.
You can make good intraday profits in NBFC stocks if they were to fall.
In this video, I'll tell you why they're such a good trading opportunity.
Watch the video and let me know your thoughts. I would love to hear from you.
Hello friends. I hope you're doing well in the markets and you're enjoying the way the markets ran up on Thursday, just as I recorded a video on Tuesday about why you should not really be bothered about the fall on Tuesday and how on Wednesday the markets could start picking up the threads and start going higher.
That hypothesis was validated by the prices and nothing can make a market watcher happier than the fact that his analysis or his reading of the tea leaves of the market is spot on.
Alert: Discover Richa's Top 3 Stock Picks for 2022...
So in this video, I want to talk to you about a segment of the market that appears to be a little under pressure. Some minor distress, although distress is a strong world but I added the word minor to it. Still early days yet but if you're a trader in the markets, you need to exercise abundant caution in this sector.
Friends, some days ago or other more than a week ago, I recorded a video as to how you should be careful about banking stocks for a simple reason that the RBI is slowly but surely, and undeniably that too, changing the rules of the game.
Now, the RBI has said it is open to the idea of rising interest rates, which is why they let the new tenure 10-year benchmark yields higher from 5.85% to 6.10%. To the layman, it may not really be earth shattering but believe me, to financial markets, this is like a ground shaking event.
Now the government is basically the largest borrower and in this time of financial stimulus worldwide, if the government is willing to borrow money at higher interest rates, it means that the cost of raising money of each and every entity is going to go up.
So typically speaking, I will not be surprised if a couple of months down the line, banks start to offer you higher interest rates on your fixed deposits.
As a matter of fact, State Bank of India was the first bank, within 48 hours, to announce a new kind of our savings account for customers, a zero frills account of course. You will be allowed only 25 cheque leaves in that account per year and anything extra beyond what is offered as default in that account, if you need anything extra, you will have to pay extra charges on that account but SBI is willing to pay higher interest rate on this deposit amount. Now that basically is likely to set the ball rolling for other banks and it will have a trickledown effect.
Now a 360 degree worldview means that as soon as you read something in a newspaper, like, say, a headline like this, the first thing you should train your mind is to say, all right, this has happened. How do I make money out of it? How do I convert it to a trading profit? Because I need to put food on the table. I need to pay my bills and I want money.
Now, the first thing that came to my mind is I set up on my market watch, market watch is the space on your trading terminal where stocks are listed, which you are interested in watching. I immediately added NBFC stocks on my market watch and guess what? I have been seeing NBFC stocks coming under pressure and slowly but surely, they have been seeking lower levels.
Now, being a veteran trader of more than 35 years, of experience, I want the cause and effect theory. I want to know the reason why I am going to do something. As somebody recording this video, I want to share with my friends and viewers who are watching my videos, the rationale behind the recommendation. The method behind the madness that you call the market.
Now you see if the banks are going to feel the pinch when it comes to rising interest rates, NBFCs are nothing but non-banking financial corporations that raise money in either one of these two ways.
Number one. They take deposits from the public. These are corporate deposits. Obviously the interest rate as much higher than the bank fixed deposit because this is an unsecured deposit to a private party where no sovereign guarantee or deposit credit guarantee insurance act of Rs 5 lakh per account comes in. So the depositor demands and gets a higher interest rate.
The other way, the NBFC raises money is to borrow money from the bank and then lend it to the person who is borrowing from the NBFC. So, for example, if you're going out there and buying a LED or LCD TV, a refrigerator, a washing machine or a home theatre system or even a car, chances are that you are getting funded by an NBFC, who has borrowed money either from the bank or has raised it from fixed deposits.
Now, if this cost of funds is going to go up, then what really happens to the NBFCs profitability? If I as auto loan consumer of an NBFC, have signed a fixed rate of interest on a loan on a car that I have purchased in my name, my EMIs are not going to go up because it's a fixed interest loan.
But the NBFC is going to borrow money from the bank at progressively higher rates of interest and it is continuing to take the same EMI from me, which means it's margins are going to fall.
I admit this will happen in the future but do remember that the stock markets are forward discounting mechanism, which means they basically build events way beyond the present and anticipate the future before pricing a stock of any company that is listed on the exchanges and from the screen that I am seeing on my trading terminal, I do see NBFC stocks, many of them, not all of them, many of them appearing to be under pressure.
So if it all you're a trader, you know what to do. If it all you're an investor, nothing to worry about. If you're a long term investor, there is no need to go out there and clean up your portfolio and groom every NBFC stock down. I'm not saying that. It's just that the rate of appreciation in the price might be a tad slower.
For an intraday player, you might even consider some amount of shorting on select NBFCs. This is not a basket case of taking a blanket short on each and every NBFC. You will have to be selective.
In my past video on the basics of short selling, I have given you a proven system of how on the snap quote window, you check the LTQ versus ATP, versus the previous close method, and only when this criteria is met will you go short on any counter.
You see the idea of a trader is that a trader is a brain warrior. We fight, win, and lose with our ideas. As long as I have a head full of ideas, I know will be able to put food on the table for my family. I might just take risks with losing money once in a while in trading, which is fine.
I panic only when I don't have ideas and I don't know what to do. On that day, I can't trade. So this is another fresh idea from me to you. I hope it stands you in good stead and by the time you see this video, do remember I am recording this video on the Thursday. It will be uploaded on a Friday, and last Friday, I recorded a video which is my favourite trading hack, as to why I like to watch the last one hour of trading on Fridays. Do remember, today is a Friday and the last one hour of trade will be very critical for you because it will determine the tone, the tenor, the mood, and the extent of rise of all on Monday.
I hope this is a very, very profitable trading session for you. Thank you for your patience. Thank you for watching videos. This is Vijay Bhambwani signing off for now, not before reminding you to subscribe to my YouTube channel if you haven't already done so. Click on the bell icon to receive instant alerts about fresh videos which are being put up out here.
In the comments section, good, bad or ugly, do give me every thought that you have. Also let me reach out to fellow like-minded investors and traders by referring my video to your family and friends. Thank you for your patience. Till we meet again in my next video, Vijay Bhambwani signing off for now. Take care. Bye.
Warm regards,

Vijay L Bhambwani
Editor, Fast Profits Daily
Equitymaster Agora Research Private Limited (Research Analyst
Recent Articles