How We Made Almost 7% Profit in Just 3 Hours and 4 Minutes
Jul 30, 2020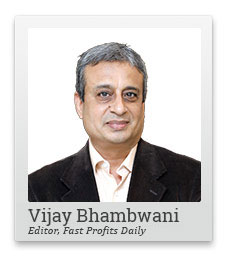 This is a follow up on the video I recorded on 13th of July on Warren Buffett's takeover of Dominion Energy.
I said this would provide knowledgeable traders an opportunity to trade in natural gas.
I was right but we had to wait for fifteen days. On 28th of July, we finally got a trade.
We got into natural gas short futures and within three hours and four minutes we got out with almost 7% intraday profits.
Find out more in the video.
Hi, this is Vijay Bhambwani. I hope the market is treating you well and you're keeping a finger on the pulse of the market, watching the financial markets go about their business as usual and I also hope you've taken advantage of the opportunities that these videos provided in bullion, both gold and silver, specifically silver.
This video is actually a follow up on the video that I recorded on 13th of July on Warren Buffett, the Oracle of Omaha's takeover of Dominion Energy when I said that this would provide knowledgeable traders and opportunity to trade in natural gas.
Now subscribers of the Weekly Cash Alert need to pay particular attention even though if you're not a subscriber to my service, there key takeaways in this video, which I think should help you.
SHOCKING: Ex-Swiss Investment Banker's Lucrative Income Generating Secret
Now, after the Dominion Energy takeover video that I recorded about Berkshire Hathaway, I did promise you that there would be a short selling trade coming up in natural gas. Now remember, 13th of July was the video release date, and 23rd of July onwards, I have been chasing the price as per my mathematical models.
Unfortunately, on 23rd, 24th, 27th we attempted to trade natural gas and the market did not really give us a trade and lo and behold, out of the blue on 28th of July, we suddenly got a trade at approximately 6-6:30 PM, wherein we managed to get into natural gas and within three hours and four minutes we got a clean almost 7% intraday profits without the risk of carrying their trade over into the next day. I want to dissect this trade so that we understand each other a little more than we do now, especially my subscribers to the Weekly Cash Alert service.
This trade, you might think, took all of three hours and four minutes in squaring up. I have a slightly different way of looking at it. My way of looking at it is, look, this trade came to my attention on 13th July and right from 9 AM to 11:30 PM, I have been looking out for a trade in natural gas on your behalf. So this trade took 15 days of vigil, 15 days of sheer attentive watching the screen to be able to garner some trading profits. You're like a sniper. You're waiting patiently with a telescopic rifle, waiting for your subject's face to appear in your gun sight. You do not pull the trigger prematurely. So it takes a little while to get into a trade.
Now there have been some queries which my subscribers and as well as viewers of the Fast Profits Daily video have asked me. Why have I stopped talking about crude? Have I forgotten crude? No, not by a long shot. It remains my most favoured counter to trade in the commodity exchanges. There is, unfortunately, a problem with crude trading India specific, which I'm going to tell you about and will see what we can do in the future about this.
The April expiry of crude oil futures saw a massive problem where trades were closed at negative pricing, so the bulls actually lost their shirts. The matter is sub judice. It's in the honourable High Court and I think shortly will get a verdict but in the interim, the commodity exchanges, particularly the multi commodity exchange here in India, is levying 100% margin on crude oil, which is like actually taking delivery of the entire product. You're paying 100% of the value of the contract.
That's not all. Unfortunately, there are some brokers who were so a risk averse that they're actually charging 200%, 300%, 400% margin. The question that you would ask me is, hey, can they do that? The answer is yes. The exchange and SEBI only says that the broker must collect all the margins that he is supposed to collect. It does not bar the broker from collecting additional margins for the sake of safety and avoiding defaults. So some brokers are insisting that you don't trade crude oil at all and some are telling you if they want to trade crude oil on your behalf, they will need additional cushions of money. It's a very tiny percentage of the brokers who are working with the actual margin, which also happens to be 100%.
So are waiting very patiently, just like I waited patiently for this natural gas trade for 15 days before I got you to get into the trade and get out in three hours and four minutes. I am waiting similarly, patiently biding my time like a fisherman who cast his hook and bait in the water, waiting for a fist to fight that hook. That time will come pretty soon because nobody will want to lose revenue perpetually by keeping such very high hurdle rate of 100% margin.
So my subscribers to the Weekly Cash Alert service can look forward to we getting back into the saddle and racing ahead and crude oil as we did right from September 2019 till March 2020. We traded through the bombings and the drone attacks and the killing of the Iranian general. We make money in crude oil, and those days are likely to come back again, just as just as we have made money in natural gas on 28th of July.
Many more trades to come, but you will have to be patient while I sit with a sniper waiting for the price to come in my target level before I tell you, hey, come on, let's go and squeeze the trigger.
On that of optimistic note, let me sign off from this video till we meet again in my next. Before I sign off, let me remind you click like on this video, if you're watching it on YouTube. Do also subscribe to my YouTube channel. In the comments section, do let me know what you think about this video and what else you would want me to record in my next. Also help me reach out to fellow traders to spread the cult of 360 degree world view of the market and knowledge based trading and investment.
Please do take very good care of your health, your trades, your family and have a very profitable day. Vijay Bhambwani signing off for now. Thank you for watching.
Stay safe and have a great trading day!
Warm regards,

Vijay L Bhambwani
Editor, Fast Profits Daily
Equitymaster Agora Research Private Limited (Research Analyst)
Recent Articles