The Beirut Blast: What It Means for Traders
Aug 6, 2020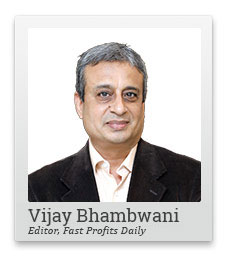 The tragedy in Beirut, Lebanon is immense and shocking.
It saddens me to hear of the deaths of so many people.
As a trader though, I will always think of the ways in which this event could affect prices of various financial assets.
In this video, I'll share my thoughts on how I think prices will move.
Let me know your thoughts. I love to hear from you.
Hi, this is Vijay Bhambwani here and in today's video, I'm going to talk to you about an event that has a great deal of potential impact for crude oil and natural gas traders and by default and by extension bullion traders.
You see, on Tuesday night, Beirut, the major city of Lebanon, was rocked by a very powerful explosion. Media reports at the time of my recording this video seem to indicate that over 75 people have perished in this blast.
I've seen video clips of that explosion and many of my friends have lent their valuable inputs. They say glasses up to 12 kilometres away from the blast site were shattered. So this was indeed a very powerful explosion and the initial narration was that there was a chemical warehouse or a firecracker warehouse, which unfortunately received the spark or a short circuit and therefore this explosion occurred.
This theory does not seem to hold true. I will have my own version and I agree that I do have the right to go wrong on this one, although the probability of my being wrong is fairly low.
JUST IN: Top Stock for 2021 Revealed Here
In 2005, a very, very a prominent, powerful and influential man in Lebanon was assassinated. His name was Rafic Hariri. He was then the prime minister, and he was one of the 100 richest men in his times and one of the five richest politicians in the world. This week, Beirut were supposed to pass judgement on the conviction of the four suspected Hezbollah assassins who seemed to have masterminded that assassination plan. Hariri was assassinated in a very powerful bomb explosion.
Now, coming as it does on the eve of a very politically sensitive court verdict, the theory of a firecracker or chemical godown catching fire with a freak short circuit or a spark seems to be too pat, something that one normally offers as a narration at the spur of the moment. It is only later that we will basically see if it all any groups are claiming responsibility for this blast.
Now, the impact. The Arab oil embargo of 1970s started of with the Yom Kippur war. The flashpoint was Beirut. When it happened, oil prices went through the roof. I am not expecting that to recur now. Of course, it's a very different world altogether, but Lebanon has been in the eye of the storm.
Very recently, the Lebanese government froze all cash withdrawals from the banks by it's common citizens, especially if the money was held in dollars. So that itself tells you that Lebanon is a distressed economy. It is asking for emergency funds from the International Monetary Fund and other organisations, so the economy is completely distressed.
The fact is that the four people responsible for Hariri's killing were associated with the Hezbollah. Now the Hezbollah is militant organisation Shia by affiliation and therefore the problem in Beirut has the potential to snowball into a proxy war in which the Iranians might get pulled in and obviously if Iran is there, the possibility of the Saudis entering this theatre is also elevated which means you could have another Syria, another Yemen happening in Lebanon.
I'm not saying that it will. I'm saying it is possible. Which means for you and me as traders in oil and gas and investors in gold and silver, this has major ramification. In the absolute near term, all four items might just go up. As a matter of fact today, when I am recording this video on a Wednesday, silver in the early morning trade has crossed 70,200. Natural gas is trading at approximately 200 in the October futures. Crude oil is marginally up, and gold is also firm.
In my earlier video, I talked about the butterfly effect. How the flapping of the wings of a butterfly, even though it's too tiny in nature and too light to cause a storm can sometimes trigger off a chain of events which cascade into an avalanche. So is this explosion in Beirut a butterfly effect? I would like to think so. At this point in time, it appears to be a local explosion but some behind the scenes actors some behind the scenes parties which are not known or apparent immediately, cannot be ruled out. So in the absolute near term fossil fuels, crude oil and natural gas might just a higher.
My overall long term view does not change. The overhang of excess supply still remains, and therefore all you need to do is basically await even higher prices before we can sell.
What happens to bullion? It is possible that some of you might misconstrue what I say, but believe me, I'm just talking as a financial commentator. Unfortunate as it is that 76 people have lost their lives in Beirut and some more might perish later but this event is bullish for gold and silver. It might sound harsh, but the fact of life is that any event does have its potential impact on prices of various types of assets and this strife, the more aggravates, the more and expands, the more it spreads, will be bullish for gold and silver, which means that you need to latch on to your holdings because this geopolitical event is likely to add even more impetus to the upside.
There will, of course, be intermittent profit taking bouts where prices might come down. Weaker hands getting out. Stronger hands buying in. All those are part and parcel of the market but the trajectory of both gold and silver might just over a period of time, receive some more steroids as this Middle East problem escalates, which I think over a period of time, it might.
Let's not forget, the Libyan geopolitical situation is equal to a very big mound of gun power lying exposed. All it requires is somebody to throw a match. So Libya is one aspect which could destabilise and disrupt the fossil fuels market and now you add Lebanon to the ever expanding list of countries where the problems are.
As a matter of fact, I keep advocating on my social media pages that the MENA that is the Middle East and North Africa markets, are by itself by themselves a pressure point, a fault line, which can basically disrupt a whole lot of asset classes but for now, they're bullish for gold and silver, and that's where you need to focus your attention on.
So our trades in natural gas and crude oil will remain on track with a little bit of recalibration and adjustments, and our investments in gold and silver continue even higher.
On that note, I'll say goodbye in this video till we will meet again in my next. If you're watching this video on YouTube, please don't forget to click light on this video and subscribe to my YouTube channel. In the comments section, do let me know what you think about this video and what you would want me to record in my next. Also help me reach out to like minded traders who believe in knowledge based investments and trades by recommending my video to your family and friends.
Vijay Bhambwani signing off for now. Thank you for watching. Have a very profitable day.
Stay safe and have a great trading day!
Warm regards,

Vijay L Bhambwani
Editor, Fast Profits Daily
Equitymaster Agora Research Private Limited (Research Analyst)
Recent Articles