How Australian Politics Impacts Your LPG Cylinder Price & Our Next Trade
Aug 11, 2020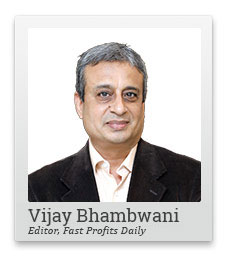 Many of you have asked me why I'm not recommending another trade in natural gas.
I understand. It's our favourite trade and most profitable trade too.
But the timing is not right.
I've highlighted some reasons in my previous videos but there is another one I'm tracking closely.
It's an environmental and political battle down under in Australia and in this video, I'll tell you all about it.
Hi, this is Vijay Bhambwani and I'm recording this video to tell you how a very distant state in Australia might just impact the price of (a) your LPG cylinder, (b) your next uber ride, and (c) your next natural gas trade on the MCX. Three factors rolled into one. All three equally important. LPG cylinder? Hey, my wife is always sensitive to the price of that. Uber rides? We all are touched by uber rides, and natural gas trades? Hey, that puts food on the table for my family, right?
Weekly Cash Alert subscribers of Equitymaster are some of the finest natural gas traders in this country, and they made a lot of money from natural gas in 2019 as well as 2020. So we need to watch what's happening in Australia that might impact our next trade and why, after the recent trade in July, I haven't recommended a fresh trade in natural gas.
FREE Event: Discover Your First Stock for a Potential Rs 7 Crore in Long-term Wealth
You see, after the lockdown some of the most congested cities take Delhi, for example, one of the most environmentally and atmospherically polluted cities because of smog and automobile, effluent etc, Delhites started witnessing especially after the lockdown a far huge improvement in their air quality. A lot of breathing and respiratory inflammation and troubles simply disappeared overnight.
Now a company in New South Wales in Australia call Santos is proposing and as a matter of fact, has reached the stage where it has applied for permission from the Australian government, to set up a project called the Narrabari project. It's a giant project. It's worth 3.6 billion Aussie dollars, which roughly translates to US$ 2.6 to 2.7 billion.
The Santos company's contention is once the lockdown is lifted, Australians deserved to have better air quality so that respiratory problems can be sorted out. As a word, they using 'bridge' towards finding a permanent solution, they proposed this temporary project, called Narrabari project, which will replace a lot of coal fired plants, especially for power, and use natural gas.
However, the Australian environmental activists, journalists etc are protesting, saying the 3.6 billion Aussie dollars being sunk in to a project is not a temporary a solution, but it's likely to turn out to be a permanent one and there is a concerted move in Australia to move away from fossil fuels because of methane emissions. Now, just in case we're not familiar with methane, when greenhouse gases are emitted from our plans, especially the ones that are burning fossil fuels methane is released into the atmosphere.
On an average methane takes approximately a decade, which is 10 years to dissolve into the atmosphere but the Narrabari project is expected to release one million tonnes of methane per annum, which could take up to 25 years to resolve in the atmosphere, which means that is going to damage the ozone layer of the Earth. That is what the environmentalists are protesting.
How big is this project? Santos claims that it can supply gas to 50% of New South Wales. Just in case you didn't know, New South Wales is the most populous state in Australia. That big is the project. So no additional fresh pipeline needs to be laid. They're going to use the Mumba to Sydney pipeline which is already in place and therefore this project, if approved by the government overriding the environmentalists, activists protests, can come up fairly fast.
Now, how is it impacting your LPG cylinder price, your uber ride and you next natural gas trade?
You see, gas prices are up because of as I have been talking about, a weak US dollar, which is very surprising ahead of the US election, and it might just correct itself and start rallying any time soon, and low yields, which is forcing people to seek alpha. Alpha is absolute profits. Low yields in the fixed income market and risky nature of equity market is forcing people into commodity markets and I've said, inflation is going to rise and commodities are the best asset class in rising inflation.
Here you have something like natural gas which is an abundant supply, maybe three and half, four centuries worth of reserves lying with mankind, is rising up like crazy. So if the Narrabari project was to come up, it will result in Australia having surplus natural gas. Australia is a resources rich country, which is why the Aussie dollar is also known as a commodity currency because they export so much of commodities. Now, if the Narrabari project comes up, natural gas prices might fall because it will result in a surplus and Australia will export more.
In that case, your LPG cylinder prices will not rise. Your uber ride will remain constant and I will send you an alert on the Equitymaster, hey come on, let's go out and short sell natural gas.
But what if the Narrabari project does not receive clearance? Remember, the activists are protesting hard. There are huge number of rallies being taken out in Australia. There is a media campaign. Remain assured, even if you're not watching all this, I am watching out on your behalf. So I am keeping my ears to the ground. I am talking to friends in Australia, good friends about boots on the ground out there. We are monitoring the situation as we speak and if it all this project does not go through, remain assured gas prices will rise and pretty soon, your LPG cylinder has no way but to go up.
Remember, natural gas prices have risen approximately 20% in the last one month. There's no way in India to keep LPG cylinder prices constant, which means your CNG prices will also go up, which means your uber rides will cost you more and unfortunately, I will have to sit on our decision to trade natural gas at an appropriate price.
I'm bearish on natural gas. I will have to put the decision to short sell it on ice. So remain assure, I'm watching these developments for you. Either which way, there's going to be some decision being taken in the next few days. I'm watching things out for you on your behalf. I'll keep you updated.
On this note before I bid good bye, I remind you to click like on this video, if you're watching it on YouTube and subscribe to my channel. In the comments section, do let me know what you think of this video and my 360 degree worldview approach on the markets. Do let me know what you want me to record in my next video for you. Also help me reach out to knowledgeable traders who want to basically deploy 360 degree worldview like us by referring this video to them.
Do take very good care of yourself, your family, your investments, and trades. Have a very profitable day. Vijay Bhambwani signing off for now till we meet again in my next video. Thank you for watching.
Stay safe and have a great trading day!
Warm regards,

Vijay L Bhambwani
Editor, Fast Profits Daily
Equitymaster Agora Research Private Limited (Research Analyst)
Recent Articles