Warren Buffett is Bullish on Gold. Are you?
Aug 18, 2020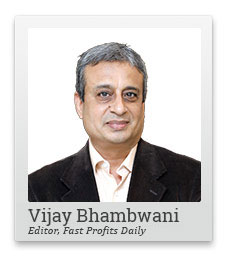 A long time gold bear, Warren Buffett, has picked up a stake in a gold mining company, Barrick Gold.
Gold bulls have received a huge boost in terms of market sentiment.
What are my views on this?
I'm a gold bull and I am pleased with this news.
In this video, I'll break down this topic and tell you what you should do with your gold holdings.
Hi, this is Vijay Bhambwani here, and this recording is something that will be music to the ears of many of my viewers.
A couple of days ago, I was presented with the news on social media that the oracle of Omaha, Warren Buffett, had reduced his holdings through his company which is Berkshire Hathaway, the internationally acclaimed investment company Berkshire Hathaway, has reduced its holdings in many financial stocks, bankers, investment bankers, Wall Street favourites, and hold your breath, chosen to invest in a commodity which he so far called a barbaric relic. Gold.
Buffett in 2018 said Gold did not make sense. He's been anti gold, anti-bullion as a matter of fact, for a while, for long, long time. His logic is it neither gives dividend, nor it gives any kind of interest. The only thing that you can basically hope for, is capital appreciation. that too, in patchy, sporadic moves. I agree.
Why is Berkshire Hathaway betting on gold when Warren himself has been talking against it? I'll tell you why and this is something that I have shared with you in my past videos as well.
Watch Now: The Great Indian Wealth Project
You see a bank, especially a PSU bank in a country like India, enjoys NIMs, which is net interest margins, of approximately 3%, give or take a little, depending on each bank, it varies from one bank to the other. So, your margin of profit is 3% and if you were to Google search this, your NPA, which is non-performing assets or bad loans, banks that have given loans but they're not getting them back, have crossed double digits.
Now I come from a business family. I know that where an institution, an entity or a business enterprise earns 3% and is losing 10, 12, 13, 15, or maybe even 20% of its capital, that business is not something I want to own. I let somebody else who thinks he is wise enough to invest in such stocks, take the risk. This is one reason why since 2011, in those days I used to appear every day on television, I had never spoken a kind word for investors who wanted to invest in PSU bank stocks.
Of course, there were a lot of angry retorts on my social media pages, but I frankly did not change my view and, as you have seen, calculate what you would have got had you invested in an average public sector bank in the last 10 years. Tell me the rate of return and then compare it with Infosys, TCS, Reliance or any other stock, or, for that matter, gold and silver. Any other safe heaven would have given you more money. Even the RBI 10-year benchmark bond would have put you ahead of many of these PSU bank returns.
So, Warren Buffett is actually admitting that his bet on financials is off the mark. Let's also not forget that world over countries are now printing unbacked currencies, which means that the fiat currency, the paper currency of many countries, are going to debase or lose value or buying power, which means inflation will rise, which means the Misery Index, I call inflation the misery index as it has been called by the Austrian School of economists. I call it the Misery Index because the population is bound to be miserable and days are highly conducive times for gold.
Buffett knows that. Buffett is now therefore pulling money out of financial assets or paper assets and betting on hard assets. Even though as late as two years ago, he said, it's a useless investment that yields neither dividend nor interest.
Is that a queue for all of us? Yes, even though I've said book profits from 10 to 25% profits depending on when you have entered gold and silver, after watching my videos. You're holding at least 75% of your bullion even now, after booking profits 10 days ago. By all means continue to hold this gold and silver.
After the US election is over and I have recorded many, many videos about the US presidential election cycle, after the US presidential elections is over, as we stand today, it's 3rd November 2020, not too long in the future, once the US elections are done and dusted, I would expect the gradual pick up in the momentum upwards of bullion. All the more power to gold and silver buffs.
On that note, I hope that Warren Buffett's magic in bullion works the way it did in natural gas after Berkshire Hathaway purchased Dominion Energy shares and natural gas today is up above 210 in the October series.
On that optimistic note I'll say goodbye not before reminding you to click like on this video if you're watching it on YouTube and subscribe to my YouTube channel. In the comments section do let me know what you think of this video and what you would want me to record in my next.
Help me reach out to fellow traders who are interested in a 360-degree worldview and knowledge-based investments and trading by recommending this video to your family and friends. Do take very good care of yourself, your health, your family, your investments and trade.
Have a very profitable day. Vijay Bhambwani signing off for now. Thank you for watching.
Stay safe and have a great trading day!
Warm regards,

Vijay L Bhambwani
Editor, Fast Profits Daily
Equitymaster Agora Research Private Limited (Research Analyst)
Recent Articles