My Plan to Beat the Best Hedge Funds in the World
Aug 19, 2020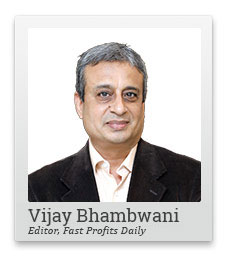 I track hedge funds very closely. They are struggling to beat the market. Many are shutting down.
Delivering consistent trading profits has become very difficult for even the best professional traders all around the world.
But what about us? Can we beat the big boys at their own game?
Yes, I believe we can...and in this video, I'll show you how.
Let me know your thoughts in the comments. I love hearing from you.
Hi, this is Vijay Bhambwani here, and in this video today, I'm sharing with you my innermost thoughts and basically trying to clarify a roadmap that I have in my mind here with my viewers and also with the Weekly Cash Alert subscribers.
Years ago, while I was studying management, I had read a story about a gentleman who used to run a very small jeans manufacturing company and after he completed 100 years on Mother Earth, a lot of people in his town decided to throw a party. They asked him what was the secret of his survival, and the secret of his success in denim jeans manufacturing company?
His answer was pretty simple. He said I outlived all my competitors. They are all dead and I'm the last one standing. Therefore, I am successful in the world of business. Sometimes this is the ultimate truth. When you outlive your competitors, you tend to be the last man standing.
WATCH NOW: Full Replay of Our Urgent Broadcast on India's Revival
I have often shared my thoughts about my admiration, my undiluted and very open admiration for the returns that some of the hedge funds have returned in the western world. I have also expressed my secret desire of one day running a private hedge fund of my own. I run an investment company Bhambwani Securities ltd, which one day should ideally have a hedge fund of its own and I have studied hedge funds in detail what is happening in this competitive space, especially in commodities hedge funds, is that a lot of hedge funds are dying.
Let me give you a little bit of statistical oversight into what's happening. In the calendar year 2019, 540 hedge funds shut, while only 391 were launched. In 2018, I'm talking of calendar year, net-net over 420 hedge funds downed their shutters. What's happening off late?
John Paulson, the guy who created history and on whom many documentaries and even movies and books have been released in the last couple of years, who created history by betting short on the US market, particularly the housing market and by default, on the stock market and minted billions of dollars in his hedge fund, has now finally shuttled it down in the month of July.
Last week, there was a pretty sad development when Hong Kong's Hin Leong oil trading company's star trader, Lim Oon Kuin, has been arrested, charged with forgery, falsifying documents with an intention to cheat, creating false documents, and pledging non existing assets to raise loans from lending institutions to find his commodity fund's trading losses.
There have been more high profile, even bigger problems in the recent years. One of the largest energy trading funds out there in Hong Kong imploded after financial irregularities were found and a huge debt overhaul was ordered. I am talking of the Noble Group. It went so bad that the stock actually delisted from the Singapore Stock Exchange.
Let me give you some more guys who are basically out of the commodity hedge, find business. Andrew Hall shuttered Astenbeck Capital Management. Andrew Hall needs no introduction. Tony Hall, not be mistaken or even related with Andrew Hall, shut down Hall Commodities a few years ago., very openly admitted due to losses. Both the guys Andrew Hall, and Tony Hall were some of the top oil traders of their times.
Warren Buffett is the granddaddy of equity investments. Willem Kooyker was the granddaddy of commodity investments. In 2018 end, he shuttered down Blenheim Commodities and basically it was a very sad day for people like me who admired him very openly and we were starry eyed as young traders who were just starting to trade commodities in the beginning of their careers and heard of him as nothing but a legend. He is the Amitabh Bachchan of commodities trading. He downed his shutters.
Pierre Andurand is in another very high-profile oil trader. He has a hedge fund called Andurand Capital. He is also encountering difficulties in oil trading. If you noticed something, all these hedge funds are basically connected with energy, which is crude oil and natural gas. Both are of the fossil fuel universe.
Ironically, the Weekly Cash Alert service has made majority of its money in trading crude oil and natural gas. In financial year 2019-20, we garnered 42.95% profit. The first half of the financial year had some losses but in the second half of the financial year, we clawed back all the losses and made money to the extent that we wound up the year with 42.95%. If you actually had to join Weekly Cash Alert service after September on or after September 2019, you would be up a whopping 110%+ as we speak as I record this video on 16th of August 2020. We closed 75% of all the trades that we initiated with a profit.
Why my saying this? Because I'm looking for a road map and I'm expressing my road map for the future, especially for the WCA or the Weekly Cash Alert friends of mine who have subscribed to my service. There are not too many hedge funds around who can compete with us. You and me, a Weekly Cash Alert subscriber and me, as the guy running the Weekly Cash Alert, are unique. We are uniquely poised. We will basically be some of the last men and women standing when all the others are crumbling. Which means it gives us a unique placement in the commodity trading universe.
The idea is not only to outlive but also to outperform the competition. We've basically refrained from trading too often. I've expressed anguish over times when crude oil is not available due to regulatory problems, and you've seen what's happened to the guys who tried to force profits out of the markets when the markets were not willing to give them profits. We just discussed Hin Leong's forgery. It was because the oil market was very challenging to trade and the company tried to make profits out of trading too much, too often. Same with the Noble Group, Asia's largest energy trading firm, bankrupt.
So you see, as long as we trend our path carefully, we will continue to garner these kind of returns and the other factor that brought down the hedge funds, especially in the commodity space, is not just the adversity which a fund manager to a certain degree can mitigate, to a very large degree can mitigate, the other thing that brought the hedge fund industry down was greed.
Now hedge funds work on a two by 20 principle, which means they charge you 2% off the capital, that you invest with them as capital handling fees and then they charge you 20% of your profits as their share. So 2 by 20. The Weekly Cash Alert service does not do anything of the sort. We don't charge you on based on how much you invest in the markets. We don't take away part of your profits. Basically, we are operating like a hedge fund without eating away a chunk of your money like the hedge funds do.
My idea is to forge a very long-term relationship mutually beneficial for both of us, over a period of time and to continue to see to it that high probability trades are entered into without getting into the pitfalls of greed. To that extent, I am always fearful. Greedy, yes, but fearful all the time.
Do I hope that I will succeed where a lot of other guys like Andy Hall, Tony Hall, Pierre Andurand, Willem Kooyker, and Lim Oon Kuin etc have failed? I think so because we are gonna keep our universe small. We are not going to take money from anybody who walks in and throws money. Exclusivity, profitability, and focus...and, of course, the usual metrics. As long as taking one unit of risk assures us or promises as at least of one unit of return or higher. Unless these conditions are met, we do not enter into a trade. We will not force or try to force profits out of a market where the market is not willing to do so. We will wait for our time. We will wait quietly like a python and when the python sees food coming in, it swallows it, hook, line and sinker.
We will do exactly that, and the road map ahead is fairly clear. Strategic blueprint and I'm sharing my secret sauce with you here. Strategic blueprint, long bullion. Tactical blueprint, short fossil fuels. What am I betting on? Our betting on the fact that human misery will go up in the remaining months of calendar year 2020. So I'm long misery, short happiness but this strategy will put food on the table for you and me and our families together.
On this note, I'll say goodbye to you till I meet you again in my next video. If you're watching this video on YouTube, please don't forget to click like on this video and subscribe to my YouTube channel. In the comments section, do let me know what you think of this video and what you would want me to record in my next and help me reach out to fellow traders who are seeking knowledge based investments and trading ideas with the 360 degree worldview towards financial markets.
Vijay Bhambwani signing off for now. Do take very good care of your health, your family, your trades and investments. Have a rocking and profitable day. Thank you for watching.
Stay safe and have a great trading day!
Warm regards,

Vijay L Bhambwani
Editor, Fast Profits Daily
Equitymaster Agora Research Private Limited (Research Analyst)
Recent Articles