How Will the Israel-UAE Peace Deal Impact Our Trades?
Aug 20, 2020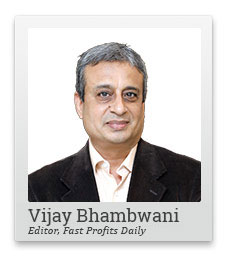 Israel and the United Arab Emirates recently signed a historic peace and cooperation agreement.
While the political ramifications of this deal in the Middle East is significant, we as financial market traders, would like to know how it affects our wallets.
How will this deal impact crude oil prices, natural gas prices, and bullion prices? Will we have to change our views on these assets?
In this video, I'll answer these questions for you.
Share your thoughts about this event in the comments. I love to hear from you.
Hi, this is Vijay Bhambwani here and in this video I am going to discuss a very important geopolitical event that has occurred in the last few hours.
I'm recording this video in less than 24 hours after this event has occurred. So by the time you see it, it's possible that some more water would have flown from under the bridge. I read an important news update on the news wires about the Israelis signing an accord with the United Arab Emirates. This is a peace accord which is supposed to bring economic cooperation, less violence, less bloodshed and the Middle East is supposed to be a safer place...and possibly for crude oil traders, natural gas traders, and bullion traders, it might just be a spanner in the works, so to say.
Free Signup: Learn how India is poised to emerge as a global power
So far, traders were hoping that tensions would remain high and bullion prices would therefore remain supported, and due to these supply disruption fears the bets in the oil and gas market was that prices are headed higher.
Now, whether this is right or wrong or whether this is politically X, Y, Z, I'm not getting into all that, believe me are not politically aligned with anyone. I am just a trader in the markets. I would request you to keep your comments restricted to the markets and not morph it into a political/religious debate.
My job is to basically share ideas with people like me who are only interested in putting food on the table for their family, using the markets as a trading vehicle. Is this deal really what it seems it is? Is there going to be peace and quiet and a sudden economic boom in the region? I would have hoped so but from a little of what I have seen over the years, I think WYSIWYG or what you see is what you get, is likely to be an elusive idea here.
You see as soon as the deal was announced, the Palestinians went into a rage of protest. They are basically feeling left out there, feeling stabbed in the back, that the Arab countries, the UAE countries, are actually, as some of them said, sleeping with the enemy, the Israelis. It's not as simple as that and if you actually think about it, it's not too complex either.
It was the year 2019, month of Feb, when Equitymaster had its annual conference at the Taj and it was the first time I attended this wonderful conference and met a lot of people and exchanged ideas with them, and somebody was asking me about what was happening to the Israeli calls for a shifting the capital of Palestine.
I had remarked that time that Donald Trump's son in law was likely to be a major influence in the Middle East and Middle East geopolitics was going to undergo a tectonic shift. I had said at that point in time, do not be surprised if the Saudis and the Israelis in the future become best buddies.
It's a slightly radical and kind of near impossible thought for many people but remember realpolitik, realpolitik is about making friends whenever it's convenient. So the oil market, the gas market, bullion market traders and, of course, a whole lot of Indians who are not interested in the market but are gainfully employed in the Middle East countries, will be basically waiting with bated breath about what their future is likely to be.
I don't think much is changing. I'll explain to you why. You see, the political viewpoint of Benjamin Netanyahu, also known as Bibi in political circles, he is a member of the political party called the Likud Party in Israel. If you actually read the manifesto, you will realise that Benjamin Netanyahu's party is out and out anti Iran. So their political agenda lies in going against Iran. Is this deal about bringing peace to the Middle East by hugging and kissing and making up with the Arabs? Or is this about hugging and kissing and making up with the Arabs, who are also against Iran and in the process thereby isolating Iran?
I think this is more about isolating Iran, than actually bringing about a solid 100% ironclad peaceful deal here. To that extent, there will not be as much peace as you expected to be, because the Iranians will definitely have countermeasures of their own and counter measures that are very vast and broad encompassing terms that I am referring to here, which means that oil and gas prices are unlikely to collapse because of this deal. Neither is bullion coming down in a hurry because the big hands, the strong hands and also clued on. They also have a year to the ground on geopolitics like I am watching out for on your behalf about geopolitics and events at the ground level. Mercifully, I have a lot of friends all over all over the world, and it's a matter of just picking up the phone and getting a situational report from boots on the ground there.
So I think the smart money knows that what you see is not what you get. There is more to it than that meets the eye and this treaty might just sow the seeds for a Shia-Sunni strife at later date by Israelis making friends with the anti-Iran countries. If you remember, and especially those people who follow me on my social media accounts, I put up a picture of Sultan the late Sultan Qaboos, serving tea to Benjamin Netanyahu, who dropped in unannounced in a diplomatic coup of sorts. Remember, it was illegal in the country, in the Sudan's country, to even host and Israeli. Netanyahu flew in, made friends with Sultan Qaboos, made a political announcement that Israel and Sultan will not have any kind of war of words later, and they were buddies. This was over a year and a half ago. This political doctrine egged on by Jared Kushner is likely to be the new Middle East North African policy.
I'm watching out for you and I am telling you that you have nothing to worry as far as your jobs in the Middle East are concerned. You have nothing to worry as long as oil and gas prices and bullion prices are concerned. You're actually, in the long run, likely to benefit from this. Like I said, this is not about religion or politics. We are discussing this only purely as financial market traders whose only interest is to put food on the table for our family and I believe, the food on the table for our family will continue the way it was. Not much of a change. So this is more of a headline grabbing event. Not much of a drastic change.
On that note, I'll bid goodbye to you in this video till we meet again in my next. Do click like on this video if you liked what you saw. Do join my YouTube channel. In the comments section, do let me know what you think about this video and what you would want me to record in my next and help me reach out to like-minded traders who are interested in a 360-degree world view and knowledge based investments and trading ideas.
Do take very good care of yourself, your health, your family, your trades, and your investments. Have a very profitable day. Vijay Bhambwani signing off for now. Thank you for watching.
Stay safe and have a great trading day!
Warm regards,

Vijay L Bhambwani
Editor, Fast Profits Daily
Equitymaster Agora Research Private Limited (Research Analyst)
Recent Articles