Should You Buy Platinum or Gold or Silver Now?
Aug 24, 2020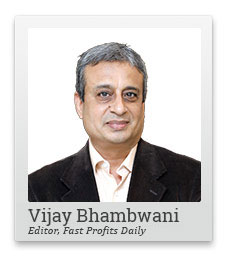 My recent videos on gold, silver and hedge funds have become quite popular. I've received many comments and also a few queries.
So in this video, I'll answer the top three questions I've received.
Should you buy platinum?
What about gold and silver? Are they a buy or hold at current levels?
Under which banner do I provide actual recommendations?
Let's dive in...and keep the feedback coming in.
Hi, this is Vijay Bhambwani here, and in this video, I will attempt to answer a few questions about markets, about investments that the viewers of my videos on the Fast Profits Daily playlists have asked me pretty frequently.
First and foremost, should you buy platinum?
Platinum hasn't really moved up as much as gold and silver have. Is there a probability that platinum might just attempt to play catch up? Well, if you remember, all of last year, which is calendar year 2019, I've been advocating that Silver will, at some point in time, in percentage returns, outperform gold? That has come about and I'm pretty pleased. But will the same situation re-occur in platinum?
Well, much as it may sound disappointing, I don't think platinum has that kind of potential to basically outperform the returns of either gold or silver. Let's are take a rational view as to why.
As you know, I believe in a 360-degree approach and behavioural finance approach to investments in the market, and therefore it is very important for me that my viewers also understand the rationale behind the 'why' I say 'what', all right? So here is a low down.
Discover Now: One Stock for Potentially Life-changing Gains
Well platinum as a commodity as a precious metal is definitely rarer than gold, which should make it a lot more expensive. In terms of occurrence, platinum is found in copper and nickel mines as well as standalone mines of platinum itself.
Now where is it used and what are the applications of platinum? I think this is the key to whether you should buy platinum at all and if not, why? You see 45% of all platinum that has used up in this world is used in manufacturing catalytic converters for cars running on fossil fuels, which is petrol and diesel. Catalytic converters are those pieces of machinery, which basically treat the exhaust and the fumes from internal combustion engines so as to not pollute the atmosphere.
Now you have to ask yourself this question, is the sale automobiles up? Or is it down post Corona, number one? Number two, in a post corona world and looking far beyond, far beyond that would say beyond 2030. That is when a whole lot of countries have passed legislation about banning the sale of cars powered by fossil fuels. So you will see the dawn of the electric vehicles age.
Now when electrical vehicles come, there will be no smoke, no exhaust, nothing, and therefore no need for catalytic converters. Which is why platinum is not really appreciating as much as gold. Markets are a forward discounting mechanism, and therefore they know that the score for platinum as a consumption metal in industry is fairly limited.
34% of all platinum used is used up in jewellery. Remember, these are times when you're social distancing. There are no more very heavy duty, big fat Indian weddings, or for that matter, any other wedding, and if there are no weddings or no celebrations where women can go up there dressed in their finest, I don't see why platinum sale in jewellery segment is going to shoot up and compensate for the decline in the sale of catalytic converters.
3% of all platinum is used in electricals and electronics. That's too small a component to actually play catch up. 9% of all platinum is used in chemical production as well as petroleum refinery processes, and the rest is used in dentistry and manufacturing higher ended watches like Breitling, Patek Philippe, etc.
Now you will agree with me that these applications are also too significant to basically impact the price of platinum upwards and guess what? Approximately a decade or more ago, I tried to invest in platinum. I'm talking of physical platinum and to my horror, I found the bid and the offer, the price at which the jeweller offers to sell you platinum and the price at which the jeweller offers to buy it back from you, that's called the bid and offer spread, was in excess of 25%. That's horrifying. Compare it to gold, where you can buy and sell gold in a difference of Rs 150 to Rs 200 for 10 gm or maybe Rs 1,200 to Rs 1,500 max for a kilo of silver, the bid and offer spread for platinum was 20-25%. I am not here to enrich the guy who sells me platinum and buys it back from me. Why do I pay 25%? Seems criminal. That's because the turnover in the physical segment of platinum is extremely poor. Which is why the spreads are wider.
I hope this answers your question about platinum. I'm gonna take the next one. What about gold and silver? Should you buy and if you bought, should you hold on, especially after taking profits ranging between 10 to 25% which I had advocated in my recent video.
First and foremost, should you buy more? I think if you bought gold and silver earlier after having seen my previous video starting from 2019 itself, there is no need to buy additional gold now because on one hand, I have told you that deep profits are existing in the case of gold, approximately 65%, if you borrowed after seeing my initial videos, and in the case of silver, you saw prices double and come down now. So you booked 25% profits there. I don't think you need to enter now.
If it all you've entered, say, in Jan or Feb 2020 and have taken some money off the table about a week, 10 days ago when I recorded my previous video, even then, I don't think you need to allocate any fresh sums to gold and silver.
What about those viewers who have no allocation to gold and silver and have missed the bus entirely? What if you not bought gold and silver yet? Should you buy and allocate resources to gold and silver in your portfolio?
By all means, yes. But make haste slowly. Don't go out there and rush and buy tomorrow morning on today evening itself. Nothing is running away. Remember, gold and silver are commodities. Commodities, unlike stock prices, don't double and triple in double quick time. So the parade is not passing you by. By all means, allocate but do remember, you are buying after a significant run up in prices. Your waiting period is likely to be longer because the guys who are booking profits now, are the people who I recommended buying gold and silver more than a year ago. They have done their bit of waiting. Now, if you buy, you have to do your bit of waiting as well. Which is why I am saying, don't be in a hurry.
So the final question about the hedge fund video that I recorded. Some of you asked me pointed questions a little bit about Bhambwani Securities. It's a 27 year old company. We incorporated with the Registrar of Companies. There are about a dozen and a half shareholder. It's a very closely knit company. We do not offer any kind of services. We do not manage money. We do not provide advisory services. That I do only for Equitymaster and as long as Equitymaster wants me around, I will be happy to the kind of interact with Equitymaster subscribers who want to also avail of my ideas.
As far as the hedge fund is concerned, yes, I do nurse dreams of having our own hedge fund as and when the law of the land allows hedge funds are to be incorporated. As of now, we have a high frequency tactical trading desk, which specialises in high TER, which is trade efficiency ratio trading and I do hope and believe and have ambitions of taking BSPL, which is Bhambwani Securities Private Limited to be up there in the highest bracket of trade efficiency ratio companies in the country.
So if it all you do want to have to avail any of my ideas in your trading regimen, do go through Equitymaster because unfortunately, we do not basically offer any kind of services on our own. I do enjoy my videos with you. I do look forward to your feedback in the comments section. Do let me know what you thought about this video and what you would want in my next videos. Do not forget to click like on this video and subscribe to my YouTube channel and help me reach out to fellow traders who believe in a 360 degree approach but don't know where to look, by referring my videos to your family and friends.
Also, don't forget to subscribe to Equitymaster's Telegram channel with the handle Equitymaster official. I put up a couple of updates everyday Monday to Friday, and I think you'd benefit by reading those updates.
Do take very good care of yourself, your health, your family, your trades and investments. Have a very profitable day. This is Vijay Bhambwani signing off for now till we meet again in my next video. Thank you for watching.
Stay safe and have a great trading day!
Warm regards,

Vijay L Bhambwani
Editor, Fast Profits Daily
Equitymaster Agora Research Private Limited (Research Analyst)
Recent Articles