An Update on Our Next Trade Recommendation in Natural Gas
Aug 25, 2020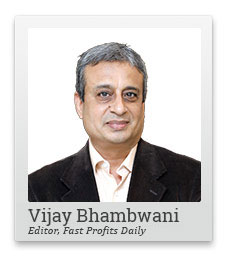 Many of you have been asking me about my next trade recommendation in natural gas.
I completely understand. It has been our most profitable trade after all.
However, there have been multiple events around the world which have impacted the price one way or another.
I have been keeping a close watch on all these developments for you. I believe we are getting closer to our next trade.
It's just a matter of getting our timing spot on.
I have the details for you in this video...
Hi, this is Vijay Bhambwani here and in this video, I am going to give an update to natural gas traders about some pretty critical developments that have shaped up and impacted prices in the recent 72 hours and why our next trade in natural gas might just been postponed by a couple of trading sessions.
Recently, I recorded a video about events in New South Wales in Narrabri in Australia and how the natural gas project there of US$ 3.6 billion, could actually impact prices as far away as India. If the Narrabri project is to go ahead, the Australians will consume that much natural gas in house and therefore they will be less left for exports, which would mean that natural gas prices could firm up in case the Narrabri project comes up. If it doesn't, then the Australians have surplus natural gas which will come to the market, and prices might just get hammered lower.
Revealing at 5pm Today: The Great Indian Wealth Project
But in the last couple of trading sessions, a one geopolitical event and one weather caused event has disrupted the price of natural gas. The first one tropical storms, Marco and Laura were approaching the US coast and of these two storms, Marco is now a full-fledged hurricane.
Now in the US hurricane season, basically, you will see the coast being cleared and the oil rigs and gas wells being vacated as a precautionary measure to stave off loss of life and we'll have to watch the events by keeping our ears to the ground on this Hurricane Marco and what really transpires with the tropical storm Laura. This, of course, if the storms intensify, will push gas prices higher.
But there was a geo-political event in Damascus which basically triggered off some bullishness in gas prices. There was an explosion, the sixth of its kind, mind you, sixth of its kind in Damascus, near the countryside between Dumair and Adra and a gas pipe, which was a 3 ft diameter, was blown up. Now the minister for Petroleum and Mineral Resources, Mr Ali Ghanem, has basically not ruled out anything, which means it would also be a terror attack.
Of course, details are awaited. We have nothing concrete as of now, but the fact remains that the south side countryside of Syria is plunged in darkness because natural gas supplies have been cut off. It takes a while to repair these pipelines and therefore the entire supply chain infrastructure is in a disarray, and gas pressure in the surrounding pipelines has also fallen.
So whenever there are supply side constrains, where whenever there are disruptions in these kind of supplies, markets, financial markets, speculative markets, commodity markets tend to push asset prices higher in anticipation of a price rise, and that is precisely what has happened to natural gas also.
So we'll need to keep by ears to the ground and see what's happening in both Syria as well as on the hurricane front, both Marco and Laura. While there would be some natural gas traders who would say that 320 billion cubic feet find of natural gas by Turkey is a game changer, which I think it is because of the huge reserves that Turkey has announced, but do remember that these will not be available to the world before the year 2023. A lot of water can pass under the bridge in that time frame. So let's not count our chickens before they're hatched. 2023 is a while away.
So I am keeping my ears on the ground on your behalf. Remain assured, as and when the situation is conducive, our next trade in natural gas is coming your way.
In the interim, do let me know what you think of this video by letting me know in the comments section and what else you would want me to record in my next video. If you're watching this video on YouTube, please don't forget to click like and subscribe to my YouTube channel and let me reach out to fellow traders are interested in knowledge and a 360-degree approach to financial markets, an informed way to trade the markets, by recommending my video to your family and friends.
Do take very good care of yourself, your health, your family, your trades, and your investments. Vijay Bhambwani signing off for now till we meet again in my next video. Thank you for watching.
Stay safe and have a great trading day!
Warm regards,

Vijay L Bhambwani
Editor, Fast Profits Daily
Equitymaster Agora Research Private Limited (Research Analyst)
Recent Articles