Should You Buy Gold Stocks, ETFs, and Mutual Funds?
Aug 26, 2020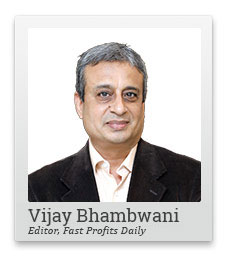 Today I'm replying to your queries and requests for a video about 'alternate' means of buying gold.
Many of you have asked me to share my views on gold loan stocks, jewellery stocks, gold ETFs, and gold mutual funds.
Should you take the plunge into any of these investments? What are the pros and cons?
I'll try to explain all this and more in this video.
If you would like to know more about such investments, do write in with your questions.
Hi, this is Vijay Bhambwani here, and I hope you're keeping a finger on the pulse of the market and the markets treating you well.
In this video, I will again take up a couple of more questions that my viewers have asked, and these are, of course, related to gold and silver, but they are ancillary to gold and silver and not directly about gold and silver. So, this critical aspect about what if I don't want to invest in bullion? Can I really buy mutual funds that are specific to gold? And should you be buying gold financing companies like Muthoot Finance or Manappuram Finance, which are basically linked with gold prices and or stocks of companies that deal in gold jewellery?
FREE Event: The Great Indian Wealth Project
So, let's take the role and cons and answer these questions rationally. Gold specific mutual funds. If you don't want to buy bullion, you don't want the hassle of storing physical bullion and incurring costs on storing physical bullion by hiring a vault or whatever, then gold mutual funds would make sense because you would get these mutual funds in electronic format, which would be directly credited to your demand account and therefore no recurring charges of physical storage or a threat of theft or pilferage would border you and rob you of your night's sleep.
But do remember that if you were raised the mutual fund charter, the charter is nothing but the equivalent of the memorandum and articles of association of a limited company, now if you were to read the mutual fund charter, you will realise that a fund manager is authorised to hedge some of the positions by taking contra positions or opposite positions in the commodity exchanges.
So if the fund manager is holding physical gold, he may be allowed by the charter to short sell some futures in the commodity exchanges so as to protect himself and his portfolio from downside risk. Do read up the charter of the fund in which you're investing the money. The higher is the permission granted to the mutual fund manager to take a hedge, the more discount there will be to the NAV because the market assumes that not all hedges are going to be profitable. As a matter of fact, history has shown us that hedges in the past have unravelled in extreme market volatility and the fund and actually lost money on hedging, whereas it was originally intended to protect the NAVs.
This is something that happens to many ETFs also. You will realise that quite a few gold ETFs are actually trading at somewhat of a discount to the MCX price.
Now for the gold financing companies. Do remember that the business model of these companies is basically simple. They are like a money lender. They're like a pawn shop. They basically keep the gold and lend you money against the gold at a predetermined market price and give you a certain component of the value of the gold as a loan. 100% financing is not allowed. Now, the difference that they're hold back is called a haircut. This is the question that the NBFC of the non-banking financial company keeps so that it is always protected from declines in prices of gold.
Unfortunately, bullion tends to be fairly volatile during market bottoms and market tops. So do remember that there have been instances when gold prices have plummeted or fallen so fast that it would actually pay the borrower to default on the gold loan and saddle the gold on financing company. This does not happen very often, but do remember that in financial markets, stranger things have happened.
So if there is a big steep fall and gold prices, then of course it is possible that defaults on these companies would rise and therefore the stock price might just react or correct lower, very sharply. Do remember that these gold mutual funds or gold financing companies are basically deriving their value of their investments, which is the share price or the NAV, they are deriving their value from the underlying asset, which is gold. As long as gold is going up, there is no problem anywhere. As a matter of fact, in financial markets, as long as people are making money, nobody is actually complaining. It is when losses start to occur that problems actually commence.
So do remember that if you are trying to steer clear of gold and go into mutual funds which are gold specific or financing companies, gold financing companies, that their waggon is hitched to the fortunes of gold itself.
Ditto with the jewellery stocks. As long as gold prices are rising and there is a frenzy for buying gold jewellery stocks will also do well, but then historically, I have seen them to be far more volatile than my risk appetite permits and mind you, I have been trading this market for approximately three and a half decades now. I should have a strong gut but the movement that I have seen in some of these jewellery stocks is gut wrenching. So I would attend to basically avoid jewellery stocks but yes, gold mutual funds and gold financing companies you may consider.
But do your due diligence even with ETFs. Download the charter. Read the document very carefully and see how much of this money is to be kept as free reserve, how much is to be invested in physical gold underlying in the mutual fund, and how much is the leeway allowed to the fund manager for hedging. As long as you are careful and look after your own interests, the possibilities of the market delivering an unpleasant surprise to you remains fairly low.
On this cautious but profitable note I will bid goodbye to you in this video till we meet again in my next. Don't forget to click like on this video if you're watching it on YouTube and in the comments section, do let me know what you think about this video and what you would want me to record in my next.
Subscribe to my YouTube channel and help me reach out to traders looking out for a knowledge based and trading and investing system by referring these videos family and friends. Do take very good care of yourself, your family, your trades, and investments.
Have a very profitable day. Thank you for watching this video.
Stay safe and have a great trading day!
Warm regards,

Vijay L Bhambwani
Editor, Fast Profits Daily
Equitymaster Agora Research Private Limited (Research Analyst)
Recent Articles