My September Trading Blueprint
Aug 26, 2021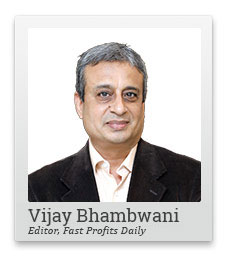 In his video, I want to tell you my blueprint for trading the stock market in September. It's a blueprint that's based on more than three and a half decades of trading experience.
Markets are governed by human behaviour and human behaviour is predictable. A savvy investor is aware of this and uses it to his advantage.
I've done this many times in my trading career and you should too. In this video, I'll tell you how to take advantage of human behaviour in the month of September.
Let me know your thoughts on this topic. I love to hear from you.
Hello friends. This is Vijay Bhambwani here, and I hope you're doing great in the markets, the market is treating you well, and you're making good profits, after seeing my videos, you're able to comprehend the markets better.
Now in this video, I want to talk to you about how to make profits on rather how to trade through the month of September.
You see I have often talked about market cycles in my past videos, and I firmly stand by my belief that I have experienced and learnt through more than 3.5 decades of trading in the markets. You see, markets are governed by human behaviour, and prices are impacted by buy and sell decisions of millions of traders and these millions of traders are creatures of habits, and habits tend to be largely predictable.
Important: A Big Prediction of Our Senior Analyst
So you've heard enough of talk about how the month of August should have been. Primarily how the month of August is not exactly very kind to equity markets and how there are possibilities of profit taking etc. What should be your expectation for the month of September? How should you trade through September and how does the month end, more importantly, the month end of September, impact your trading and your investment decisions.
You see, first of all, September happens to be a quarter end, not just a quarter end but in the Indian context, it is also a half yearly ending. For those of you joining in from overseas, the financial year in India, starts from first of April and ends on 31st March. So end of September marks H1 or half year, half financial year, the first half ending.
That is very important for a mutual fund industry. The reason being that as per securities act of SEBI, mutual funds are bound by law to declare their net asset value. Very simply put, they mark their investment holdings to market and declare as to whether the notional profit on their holdings is higher or lower as compared to the previous quarter.
Obviously, you want boasting rights that you have done well as compared to the previous quarter and you want to tell your investors who are already invested in your mutual fund, look, your money is working great, it's earning even more profits, and we are going to report even better of profits for you by the end of the financial year.
Secondly, you also want to tell the guys who are sitting on the fence look how great we are of performing and if you don't join your gonna have to miss the bus, which is called FOMO or fear of missing out.
Does it mean that by end of September, there will be a concerted effort by the mutual fund industry to push prices higher? In my humble opinion, yes.
If history is any teacher and I believe it's a great teacher, the chances are that wherever the prices are still the first half of September, the second half, typically the last week of September, should see concerted activity by the FIIs and the DIIs, that is domestic investment institutions and foreign institutional investors to jack up prices. Is this any secret knowledge? I don't think so. I think veteran traders who've been long enough in the market know at all.
So how does this help you? Well, the weight helps you is at least do not go short in the latter half of September because you are going to be playing against the biggest boys of them all, the mutual fund industry, which is holding trillions of rupees in assets under management.
Secondly, in the recent of a profit taking in the small and midcap stocks, if at all you feel that you've made some wrong choices and you'd like to prune your mid and smallcap portfolio, if at all you choose to, I think end of September will be a good time to get rid of your mistakes, because that is a time when the tide, as Warren Buffett says, high tide lifts all the boats uniformly irrespective of whether it's a small boat or a big boat.
So the bullishness in the end of September is likely to give you a pardon to many of your mistakes that you might make in your investment portfolio so far, and you might get a decent enough exit.
Does it mean that there will be no falls at all in the first half of September? I am not saying that, as a matter of fact, you can bet that there will be volatility in the first half of September.
But in the second half of September, typically the fourth week of September, there should be activity to pull prices higher. Now this is a good enough game plan to the smart, savvy, and thoughtful trader as to what he or she should be doing in this month. I think that is good enough to give you leads.
If you are going with largecap stocks with tend to be very highly and tightly correlated, if you basically don't understand the concept of correlation, I would the insist, I would suggest that you go back to class state or class nine geometry and algebra sessions where we learned about correlation coefficient. So the large cap stocks tend to be highly correlated to the headline indices, the Nifty and the Sensex and those are the stocks, which will be the most predictable.
So without giving you names, I have also given you enough pointers as to which stocks that you should be focusing on in the second half of September.
On this profitable note, I'll bid goodbye to you not before reminding you about a couple of things. I will be doing a live Q&A session on YouTube with Equitymaster on our YouTube channel on Saturday between 11 and 12 noon. I wish you would join me and ask questions about trading systems, about your trading experiences, and any handholding that you require from my side, and I would be very glad to answer them on the fly.
Also, if you haven't already done so, please subscribe to my YouTube channel. Click on the bell icon to receive instant alerts about fresh videos being put up out here. Good, bad or ugly, I'd love to have your feedback. Keep it coming. It encourages us to do even better.
Help me reach out to fellow like-minded investors and traders by referring my video to your family and friends. Thank you for your patience. Thank you for watching my video till the meat again, this is Vijay Bhambwani signing off for now. Have a very, very profitable day. Bye.
Warm regards,

Vijay L Bhambwani
Editor, Fast Profits Daily
Equitymaster Agora Research Private Limited (Research Analyst
Recent Articles