Our Energy Trade
Aug 26, 2021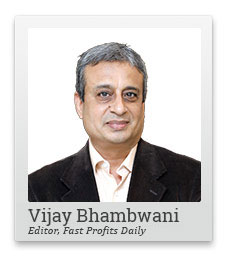 Recently, crude oil prices hit an upper circuit on the MCX. The reasons were not hard to find.
The fire at the PEMEX oil infrastructure caused a stir in the market.
Then came news of the legal hitch in the Nord Stream pas pipeline. This has many traders convinced that gas prices will go up.
I beg to differ. I am confident about the logic of my trading blueprint and I'm not changing my view on either crude oil or natural gas.
In this video, I'll explain why.
Let me know your thoughts on this. I love to hear from you.
Hello friends. This is Vijay Bhambwani and I am back with you in this video to talk about the markets.
I hope the markets are treating you well and you have been basically catching on with what I've been saying in my weekend live Q and A sessions on YouTube with Equitymaster. Do Join me at 11 a.m. on the coming Saturday as well, when I take in the queries live and in real time as you ask me.
Now in this video, I want to talk to you about a profit making opportunity in the energy segment and as I have been telling you, I do not subscribe to the myth, I'm calling it a myth, it's from my point of view, of course, the myth of US$100 a barrel of WTI crude oil. Nor do I subscribe to the fancy gas prices that are prevalent.
EXPOSED: The Shocking Truth Behind Today's Hottest Investment Opportunity
What's causing this? How can we profit from it and if you are a Weekly Cash Alert subscriber whose already bitten and taken a small mouthful of the gas trade what to expect next?
As you've seen, gas prices have come off their lofty birches and we're sort of getting into a comfort zone now.
The idea that I have in mind is to play the larger trend and capitalise on the sentiment that is prevalent in the market and the hope based trade that is a kind of unfolding and people are seeing kind of clutching at straws in the crude oil and natural gas markets, which I think are mis-prised and how, in the broader scheme of things, we are going to capitalise on it.
So you see, over the weekend, you would have received updates on social media about the incidents of a fire breaking out on Petroleo Mexico's or PEMEX oil infrastructure with the unfortunate loss of life, of a couple of oil workers and, more importantly, from the point of view of the oil market, the loss of 421,000 barrels of oil per day, which are being taken away from the markets supply. That's roughly about 4% of the global supply.
What resulted immediately was a spike in oil prices, wherein prices hit an upper circuit on the Multi Commodity Exchange. The upper circuit in India, for those of my viewers who are watching from overseas, is 4% in a day. So a crude oil prices in Indian rupees hit another circuit on the MCX and it's been staying firm but meandering around the Rs 5,000 a barrel mark.
The primary reason, of course, was the PEMEX fire and the resultant short covering thereafter. The secondary reason was that the widespread acceptance of vaccination, which was anticipated to curb the widespread lockdowns triggered by the Delta and the Lambda variants of the covid virus.
Now coming down to gas. I talked about how there was a small fire in the Russian natural gas hub, which begin last month in the end of July and beginning of August, triggered off a rally in natural gas prices.
Weekly Cash Alert subscribers would have got some anxious moments. Unfortunately, there was no way I or anyone else for that matter could have predicted this accidental fire in the Russian pipeline That's been contained. Gas is now flowing from there. The Yamal pipeline.
What has come about now is that there is a slight legal hitch in the Nord Stream 2 pipeline. This was a pipeline on which I was banking that there would be an abundant supply of gas come the winter of 2021 in Europe, which is why gas prices should not really rise to munch.
Now the German courts have passed a judgement, or given a ruling, that Gazprom, which is the gas agency, the company in Russia, should separate the ownership of the Nord Stream 2 pipeline to be able to supply gas in Germany, which is the German law.
So the producer of gas has to be different, has to be a separate entity from the distributor or supplier or the transporter of that gas. Now Nord Stream 2 pipeline, which is costing US$11 bn and has a capacity of 55 billion cubic metres of gas and that's only one pipe. It's actually a twin pipeline so it's 110 billion cubic metres of gas.
So Gazprom actually is the owner of the Nord Stream 2 pipeline and many of my fellow traders in the gas markets have erroneously believed that unless Gazprom actually does away with its ownership completely off the Nord Stream 2 pipeline, Germany or Europe will not buy piped gas from Gazprom.
This is a factual error. Let me correct you by updating you with what the ownership pattern of the Nord Steam 2 pipeline is. Gazprom owns 50% of the steak. The other fine transnational owners, international owners rather, of Gazprom's Nord Stream 2 pipeline are Uniper, Wintershall DEA, Royal Dutch Shell, OMV, and ENGIE.
Now all that Gazprom needs to do his sell maybe a percent or two of its holding to anyone or across these remaining five equity stake holders in the Nord Stream 2 pipeline and it would have satisfied the German criteria that it is not a majority kind of owner of the Nord Stream 2 pipeline.
So if you actually were to read the reports of the International Energy Agency and a whole lot of other international services and frontline media portals, you will immediately sense that this is more of a delay, it's a comma rather than a full stop.
So our blueprint of making profits, and I am talking about significant life changing profits from the energy space remain on track. Weekly Cash Alert subscribers can remain assured that you're getting more trades from me in the energy space at the appropriate time and at the appropriate price points.
We're continuing with our blueprint and we are going to take this like a game of chess very lazy, very deliberate, very well considered moves, maybe spaced out from each other but this is along the broader blueprint that I have shared with you. So we are on track, on time, and on overall trajectory in the energy space.
On this optimistic note, I'll bid goodbye to you not before reminding you to join me on Equitymaster's Q and A session live on YouTube on Saturdays at 11 a.m.
Friends, please subscribe to my YouTube channel if you haven't already done so. Click on the bell icon to receive instant alerts about fresh videos being put up out here. In the comments section, do let me know what you think about this video and what you would want me to record in my next.
Also help me reach out to fellow like-minded investors and traders by referring my video to your family and friends. Do take good care of your trades, investments, health, and family. Have a very profitable day.
Till we meet again in my next, this is Vijay Bhambwani signing off for now. Take care. Bye.
Warm regards,

Vijay L Bhambwani
Editor, Fast Profits Daily
Equitymaster Agora Research Private Limited (Research Analyst
Recent Articles