Avoid these Times of the Day when Trading
Sep 2, 2020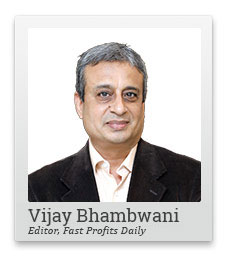 I'm back to answer some more of your queries.
As you know, I love hearing from my viewers. This is a follow up to my video last week about my top 4 tips to start your trading day.
I received a lot of positive feedback for that video.
Many of you asked me if there are timings that are either conducive for trading or when traders should not trade.
The answer is yes!
And in this video, I'll tell you all about it.
Let me know your thoughts. Keep the feedback coming in. I love hearing from you.
Hi, this is Vijay Bhambwani and I'm back in this video to answer a few more queries and I love hearing from my viewers.
After I recorded that video about trading in the markets and how you should not be trading in the last 3 to 5 minutes and the first 3 to 5 minutes of trading session because of the BTST and the STBT, buy today and sell tomorrow or short today and buy tomorrow kind of traders, a lot of my viewers have asked me if there are some similar timings that are either conducive for trading or periods when traders should not actually trade.
The answer is an emphatic yes. If you are a professional trader, there are right and wrong times to trade and this is something only a professional, real world trader can tell you. There are a whole lot of imitators out there who are basically passing off as mentors, gurus, guides, and God knows what else.
But if you were to ask them their STT or CTT certificates, the securities transaction tax and the commodities transaction tax certificates, which actually proves that they really trade, many of them run away when they approach me to basically guide my company's trading desk, and asking a few cursory questions about what time they trade reveals a lot about a person.
So while imitation is easy, some people even say that imitation is the best form of flattery or the highest form of flattery and believe me, I have been flattered a lot of times on the behavioural finance front or the 360 degree worldview, it's not really very flattering, but to clear the air and to put it a carved in stone once and for all let's take a look at what is the right and wrong times to trade.
Only Till 11:59PM, Tonight: Access Details of Our Top Stock Pick for 2021
If you are a forex trader, this is the trickiest market to trade in India for the simple reason that the larger part of forex trading the majority of the forex trading is offshore, which is out of India, in the NDF or the non-deliverable forward markets. Our markets in India are working only between 9 am to 5 pm, which is your usual banking hours. This is because of the way the Banking Regulation Act is structured. It does not allow forex markets to trade beyond these hours and majority of the trade takes place in the US hours. Those markets actually open well after 7 pm or even later, depending on whether it's summer or winter time there. So when the prices in India are factoring the price movement in the US market, which happens basically on the next trading session, you will realise that there is a gap up or a gap down in the USDINR.
Which means that the first five minutes of trade in the currency markets is a strict no, no. You should not be trading the first five minutes of the currency market because the currency is basically trying to fill in the gap between where it closed yesterday at 5 pm in India and where the prices closed at 2:30 am in the US markets. So avoid currency trading early in the morning and if you even want to basically dip your toes into the water and start trading, allow the European markets to open, which is approximately 11 am. So I don't really want to trade currencies before 11 am, although I might keep a hawk eye on the counter but no trading. Also remember, that at 1:30 pm there is an event which every currency trader, at least a professional trader, a real trading trader, not just a self-appointed expert but a real trader would know, that at 1:30 pm approximately, the RBI comes out with what is known as the RBI reference rate.
This is the rate at which the RBI feels the rupee versus the dollar should be trading. So if the rupee versus the dollar is far away from the RBI reference rate, it comes back to the reference rate. Either if it is high, it comes down or if it is too low, it comes up. So remember these two things. Don't trade before Europe opens and try not to trade till the RBI reference rate is out at 1:30 pm and in any case, if you are a discerning trader, try to exit the market before 5 pm because the next day could be a gap up or a gap down open.
What happens to base metals traders? Here again, I would suggest you wait for Europe to open before you even start to give prices any serious thought but trading ideally, should be initiated in the US trading hours, which is after 7:30 pm. My Weekly Cash Alert subscribers will now know, although I have mentioned it so many times in my daily mailers, as to why I wait till nightfall, till it's dark after 7:30 pm before sending out my trading recommendations, because more than 40% of the turnover and commodity markets worldwide, comes from USA alone. You want to follow the big money, not follow the loose change. So I want to wait till the US market opens before I start trading commodities.
A couple of Weekly Cash Alert subscribers have written to me as to how it is sometimes inconvenient to basically ender trades well after dinner time. I'm sorry but making money is not easy. The Indian commodity markets are open till 11:30 pm summertime and in the wintertime US, they are open till midnight. Making money is not easy. Only my wife thinks it's an easy job, and I live a cushy life. Believe me, in the real world, you're fighting your sleep, you are trying to keep away because the commodity markets opened at 9 am and shut at 11:30 pm. I know it's a laborious task but making money is not easy.
If you're a bullion trader now this is important, pay attention to bullion because this is where a lot of volatility occurs. If you're a bullion trader, do remember that you must wait for the European market to open, which is 11 am and also remember internationally, there are just like the Indian RBI reference rate for commodities, there is a LBMA or London Bullion Merchants Association's bullion fix rates. It's called AM fix and PM fix. AM is morning, PM is afternoon or evening and local London time at 10:30 am, which is 4 pm in India and 3 pm London time or 8:30 pm in India, the LBMA or the London Bullion Merchants Association determines the gold fix. Like I said, in the case of the dollar, if the gold price is far above the LBMA price, there is a reversion to mean and it comes down or if it is too low below the LBMA price, it tends to move up a bit. So if you are trading bullion. You might suddenly see prices go haywire around 4 pm India time or 8:30 pm India time. This is the reason.
These are timings where you have to be particularly careful. Otherwise your capital is at a higher risk. If you're a real world trader, these are hacks that you need to learn from the real world. Traders, not ideators or non-market participant experts. These should stand you in good stead. Be very careful. It's your money out there. Put it carefully on the line.
On this note, I say goodbye in this video till we meet again in my next. If you're watching this video on YouTube, please don't forget to click like if you liked what you saw and heard and subscribe to my YouTube channel. In the comments section, do let me know what you think about this video and what you want me to record in my next. Also help me reach out to fellow traders who are seeking knowledgeable and a 360-degree approach view to financial markets by recommending my video to your family and friends.
Do take very good care of yourself, your health, your family and friends, your trades and investments. Have a very profitable day in the markets ahead. Vijay Bhambwani signing off for now. Thank you for watching my video. Bye.
Stay safe and have a very profitable trading day!
Warm regards,

Vijay L Bhambwani
Editor, Fast Profits Daily
Equitymaster Agora Research Private Limited (Research Analyst)
Recent Articles