How to Become a Better Day Trader
Sep 3, 2020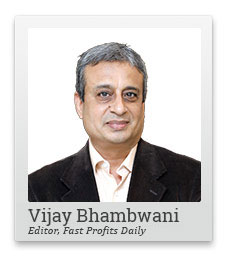 My recent video about the four aspects I watch out for before initiating a trade every day has got quite a few queries.
I love hearing from you. Please keep the questions coming. Most of the requests I received from my viewers was to take that video forward and focus specifically on day trading.
What does a day trader need to watch out for to become better at it?
I am going to give it my best shot and try to answer that question in this video.
Let me know in the comments what you think about this video.
Hi, this is Vijay Bhambwani and I hope you're keeping your finger on the pulse of the market and the market is rewarding you well. You're enjoying your trading and investing and I also hope seriously I've have added value to your trading experience and my videos have taught you how to become better at behavioural analysis, behavioural technical analysis which is far more advanced as compared to plain vanilla technical analysis because of its predictive nature, and you're also learning how to use my 360 degree worldview in trying to analyse the markets.
My recent video about the four aspects that I have watch out for before I initiate a trade every day has, as usual, generated a few more queries. Hey guys, I love hearing from you. Please do keep them coming. This playlist, this channel is for you and I would like you to walk away after one watching my videos, feeling a sense of having learnt something new and which would invariably help you put food on the table for the family.
So the most number of requests that I have received from my viewers is to take the video forward from the four aspects of trading that have watch out for and specifically focus on one thing than a day trader needs to watch to become better at trading. So I am going to give it my best shot. Here it goes, how to day trade better.
FREE REPLAY: Discover What Richa Revealed in Her Smallcaps Summit
Now, over the last 34 years that I have been trading I've obviously learned by making a lot of mistakes and over a period of time, you start to filter out what does not work, and the more you keep looking and the more you start discarding things that don't work, what is left out is what works. So two things that I have realised that work very well for me and different traders, different mindsets, and therefore different attitudes and aptitudes. But the one thing that I have realised that works for me is number one keeping the system simple. If you complicated too much, it cannot be taught to any and everybody. A good system is not only should the trader be able to use it but should be able to teach a whole lot of people, which makes it simple. Otherwise, it will go over the head of many people. Which is why I don't talk too much about statistical analysis because it goes over the head of too many people but behavioural finance is something which is so simple. It's the essence of life. People catch it instantly. So number one keep it simple.
Number two, everything mushrooms from the price. The price is the fountain of activity in tells you where the market is headed and everything else oscillators, studies etc are derived from the price, you see. Your RSI, your momentum or rate of change, oscillator, your MACD, your stochastics, etc are all derived from the price. When you look at the price itself, you're looking at the source and oscillators, etc therefore, to that extent might have a slight lag effect. There are, of course, certain times when oscillators can give you advance warnings but most of the times, they lag. So, first of all, you must garner or cultivate the capability to watch the price itself and be able to gauge whether the price is going to go up or go down. Now that is sheer screen reading.
Now, screen reading is something when you take your broker's trading app on your cell phone or executable file, which is a full-fledged, full featured software on your desktop on your laptop, which is something I recommend because your mobile phone gives you very limited functionality, gives you very few features. It allows you to trade and do a whole lot of things, like transferring money, watch some cursory, basic charts, etc, on the go but whole lot of features are missing. So when you watch are trading terminal on your computer, your tablet or your laptop, desktop, mobile phone etc, if you see the buyers and the sellers and the price and volume activity, you should be able to gauge whether the price wants to go up or down.
It takes a while. It takes a little doing. You will have to be patient, but once you get that capability, I think you will enjoy the liberty of being your own boss and never having to do anything that you do not feel like doing because you need the money. That is the ultimate form of liberty. Being able to say no to things that you don't want to do is far more liberating than having money and being gluttonous and being able to buy all you want. Being able to buy something will make you happy for a few days but being able to say no to things that you don't want to do will keep you happy for life. So this is about a life hack.
Now, if you were to open any trading terminal software and highlight any stock, commodity, currency or an index and click on F5, this is mostly the common syntax, F5 is the command that opens a small rectangular box, and it tells you the top five buyers, the top five sellers, price, volume, open interest, average prices, yesterday close, percentage change from yesterday, etc. Make no mistakes about it. This is a trader's cockpit. You're like of pilot and these are your commands. These are your controls. These are your indicators and your dashboard. If you were to look at the snap quote window, the F5 window that opens up, and start noticing the top five buyers and the five sellers, how these prices keep changing, remember, it's an order driven electronic market. The buyer will want to buy low. The seller will want to sell high. They will keep modifying their prices but unless the buyer's and the seller's price match, there will be no transaction.
Your job as a screen reader is to see where the transaction is taking place. Is the buyer blinking his eyes and therefore raising the price to be able to buy? Or is the sell a blinking his eyes and lowering the price in order to be able to sell? If the buyer is more frequently modifying his price to be able to buy there is greed in the market, which means the market wants to go up. On the other hand, if the seller is fearful and saying, look, I am not able to sell and I might have to sell at a lower price tomorrow, therefore, let me lower the price by 10, 15, 20, 50 paise and sell, now it shows greed. That means the price wants to fall down.
This sounds simple. As a matter of fact, it's so simple that it puts off a couple of my friends who tell me that it's so simple that we feel you're hiding the real juice because you don't want to share it. Trust me. I am a purist trader. Somebody who derives his screen signals from the pure price action alone. I have tried a whole lot of things. I've complicated matters. I've gone in for very, very sophisticated grey boxes, black boxes, system based trades, etc. I even have my own homegrown statistical model, which I will swear by but even that is a barely complicated to confuse even an 8th or 10th standard school child.
So the simpler you keep it, the better it is because you will be watching fewer things, and those fewer things had better be unambiguous, and the price is the most unambiguous of them all. As a matter of fact, that it was saying in Gujarati, Bhav Bhagwan Che. Price is God. So the minute you cultivate your eyes to look from the buyer to the seller, buyer to the seller and where a transaction is taking place, is it taking place at the buyer's price or is it taking place at the seller's price. You know which way the market is headed. If you watch long enough, you will be able to get a hang of where the price is headed.
Then start paper trades or mock trades. Once you start doing mock trades and wind up those trades, you will be able to do an end of the day analysis of whether you've made notional money or notional losses. The better and more accurate you get at watching the snap quote window with left to right, left to right, bid-offer, bid-offer, the better you will be, and you will know at which price point to enter a long or a short. The idea is to wait to enter a trade but once the trade is entered, I want to get out of trade as fast as possible, obviously profitably. You will be surprised at what you can do by reading screens.
My lifetime fastest trade, and I have records to prove that, was an entry and exit, a profitable entry and exit, in 16 seconds. On an average, we barely want to stay in a trade for more than 5 to 7 minutes. If it's a trade that is really giving us a deep sense of anguish or giving us a deep sense of mark to market loss, no trade has kept open beyond 59 minutes and 59 seconds. That is the essence of micro trend trading. Very short-term trend trading. Which means you can't keep your trade open for more than an hour. Come what may. By the end of the day, you're flat out. Your trading book is closed. Profit or loss. Whatever the case may be.
Believe me I'll swear by what I just told you. If you learn to do screen reading by reading the snap quote window, the bid and the offer, the bid and the offer, and noting where a price is getting more transactions, at the bid price or the offer price, you will know where the market is today. Greed or fear. This is the key to trading success. It takes a while in doing, but once you get the hang of it, you will be your own boss.
If you're watching this video on YouTube, don't forget to click like on this video and join my YouTube channel. In the comments section, do let me know what you thought of this video and what you would want me to record in my next. Also help me reach out to fellow traders interested in knowledge based trading systems, a 360-degree worldview, and behavioural technical analysis by recommending my video to your family and friends.
I'll bid goodbye to you in this video till we meet again in my next. Do take very good care of yourself, your health, your family, and friends, investments and trades. Have a very profitable day. Thank you for watching my video.
Stay safe!
Warm regards,

Vijay L Bhambwani
Editor, Fast Profits Daily
Equitymaster Agora Research Private Limited (Research Analyst)
Recent Articles