How Experience Makes You a Better Trader
Sep 10, 2020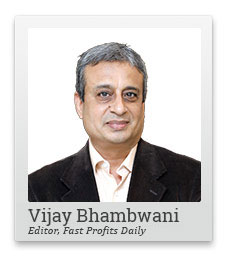 When I think back to my early trading days, I recall how much risk I used to take as a trader.
Over time, my trading style changed. I started to make more money with less risk.
I think all traders evolve as they gain experience.
In this video, I would like to share with you the change I've gone through.
I hope it will help you in your journey as a trader.
Hi, this is Vijay Bhambwani here. I hope you're enjoying yourself trading in the markets and earning good profits, the markets are treating you well, and you are also keeping a finger on the pulse of the market.
Recently, I recorded a podcast with Sarit and it was a pretty interesting, and enjoyable podcast. I loved, sharing my ideas with Sarit and during this podcast, I touched upon how there is a difference in the thought process of veteran traders and investors as compared to the younger generation. What is now known as a Robinhood traders.
Now, how does it really come about what happens over a period of time when you have traded for many, many years and what is the difference on your profit and loss account, your balance sheet, which is filed with the income tax? Hey, at the end of the day is all about money. So how much do you take home and does it really improve over the years?
Last 2 Days: Discover India's #1 defence stock now
Now, the first thing that really helped me and I strongly suggest you do for yourself is to maintain a trading a logbook or a journal. Keep a note of why you entered stock, at what price, at what time, whether the reason was technical, whether the reason was fundamental, whether it was behavioural reasons that made you get into that stock? Why did you get out and what point in time the day? Remember, I have in different videos, talked about market timing during the day and how there are good times and bad times to enter and exit. It's called ingress and egress, entry and exit.
So you must note, and over a period of time you will realise a pattern is forming as to which trades at what time is working out for you. More importantly, you learn from your mistakes, and over a period of time, you realise you must not repeat those mistakes so that these leaks are plugged.
Now when I look back at my trade log of many, many years ago, I keep exclaiming, 'Oh my God, was this really me? As a behavioural, a technical analyst, you can actually tell from the first 3 to 5 trades from trading logbook of a trader, as to what his personality really is, whether this trader is a high risk trader or a low risk trader, what his mentality will be and how he will basically hold under pressure. So when I look at some of my old trades, I really exclaim, 'Oh my God, I must have been terribly reckless!' Now this was 10, 15, 20, 30 years ago. I have got logbooks of many of my old trades.
So you see, we as human beings, change over a period of time. For example, let me just share with you something that I was sharing with the friend. I said, 30 years ago when I saw a beautiful girls and wow, what a chick. Will she go out with me for a date? Now, when I see a beautiful girl, I my mind says, wow, what a beautiful girl. I hope my son brings home a beautiful daughter in law like her. I'm the same guy. My thought processes changed. What I want out of life has changed. Obviously, my trading style will also have changed.
Now what really happens is, earlier my time period of preparation and waiting for a trade to reach the right price before I could jump right in, was very short. Therefore, the time that I spent in the trade was very long and obviously it cause a lot of anxiety. It caused a lot of anguish and a lot of mark to market payments.
Now, my trade preparation time is significantly longer than my trade ingress and egress. Entry and exit. In a recent video about how to be a better day trader, I mentioned that the fastest, I've ever gone in and out of a trade is 16 seconds. Of course, it's more of a factor of chance and luck also than my intelligence, because the market was just in a willing and obliging mood, but I have realised that over a period of time, the longer you prepare for a trade, the more you will earn from it, the faster will be your trade turnaround time, and the faster will be your trade efficiency ratio. The trade efficiency ratio is the amount of money that you pay as execution cost, brokerage, GST, STT, stamp duties, SEBI turnover tax, and exchange transaction taxes. So, ideally speaking, a good trade should give you a minimum reading of a trade efficiency ratio of five. The higher the better, and this all comes from preparation. This comes over a period of time. It takes a while in happening.
Just like any a professional athlete where it is said that you take up to 10,000 hours of practise before you can reach championship level, it will take you time before you can become an expert batsman in the markets. Any asset class commodities, currencies, equities, F&O. So, over a period of time, what will happen is that your personality will change and secondly, you will come in touch with yourself. You will realise what you really like doing and what works better for you. There are some traders who like trading a breakout of her range. There are some who are good at catching reversal points i.e. bull to bear, bear to bull. There are some who basically like to trade within trading ranges and don't mind scalping for 15, 20, 35 paise of a price move.
So over a period of time, you will realise what kind of a trader you are, what works better for you and what you would rather be doing and also, importantly, what you should not be doing, how to get in and get out fast. Planning period does not cost you money but remaining in the trade for long enough times does cost you money. If you ask me, that is the difference between a professional trader and a mediocre one. A mediocre trader is in a trade for very long periods of time. Obviously, the trade is not working in your favour. A professional and very expert trader who has thought things out, as long as the trade is going in his favour, knows he must get in and get out ASAP.
So who do I really like? Do I like the Vijay Bhambwani at age 20? Or do I like Vijay Bhambwani at age of 54. I think I'm a better trader today, and I like to keep company of veteran traders, traders who have been around for many number of years because then the sense of maturity in what they are doing. They know that avoidance of a loss and not trading for periods of time is as important as making money and getting profits out of the market.
Just as James Bond says anybody can pull a trigger, but a good operative knows when not to pull one. That takes time coming. So keep at it. Just like my previous video a couple of months ago was about Lord Indra's curse, you have to keep trading in the markets, not lose touch with the market to be able to actually become a pro. So keep at it. See that old video of Lord Indra's curse and see how you have to keep trading to garner the experience required to become an expert.
On this note been goodbye in this video will meet again in my next. Do take very good care of yourself, your health, your family, your friends, investments, and trades. Vijay Bhambwani signing off for now, thank you for watching.
Stay safe and have a profitable trading day!
Warm regards,

Vijay L Bhambwani
Editor, Fast Profits Daily
Equitymaster Agora Research Private Limited (Research Analyst)
Recent Articles