How to Profit from Market Cycles
Sep 13, 2021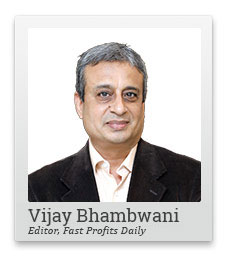 Have you ever noticed the market seems to go up and down in a somewhat repetitive fashion?
Have you wondered why this happens?
Well, in this video I have the answers and I'll tell you why it's important to play these cycles to your advantage.
The best trades in the market are not only aware of various short term and long term cycles, they, actively use them to increase their trading profits.
Find out more in this video.
Hello friends. How are you doing out there? This is Vijay Bhambwani here and in this video, I am going to talk to you about why cycles or repetitive phases in the market when it comes to market trends and market prices is concerned, why do repetitive phases or cycles occur.
You see the markets are a sum total of the buy and sell activity of each and every trader, no matter how big or how small. It is the collective pull and push on the prices that determines the direction of the price and the patterns that are formed by the price action.
EV Gold Rush: Watch Now Before Investing Your Money in EV Stocks
Now, since the prices respond to human behaviour, that is buy or sell, and humans, whether we like it or not, are creatures of habit, cycles occur. For example, in the Indian of specific context, it is a known fact that our financial year, which starts from 1st April and ends on the following 31st March, witnesses a great degree of economic activity in the second half of the year, which is from first of October to 31st March.
The reason being that in March ending, we are basically very busy in cleaning up our books, reducing the size of our balance sheets, reversing entries. If you've given loans, you want them back. If you've taken loans, you want to pay back. So that your balance sheet size shrinks.
So in the beginning of April, liquidity is scarce and May, June, July go off in a kind of either excessive rain of planning for the rain or maybe even scanty rain. The months of August and September are beset with festivals, and not all of them are very happy situations. There might be shraad paksh where we mourn for our elders.
So economic activity basically expands in the second half when there are festivals Diwali, Christmas, Eid, Makar Sankranti etc. So it is known that the second half is a better part of the year. But are there smaller cycles as well? The answer is yes and which will help you become a better trader when you try to kind of play within these time frames.
You see the earliest work on cycles, which was done by people like Dewey and Brian Millard etc, basically taught us that the 20 day cycle was very a reliable cycle to that extent. Why 20 days? Because stock markets the world over were trading on Monday to Friday and 20 trading sessions were equal to four calendar weeks, which is one month. Even our derivative series are spanning four weeks, which is barring any holidays, going over 20 trading sessions.
So a 20 day cycle if you actually see a chart and plot a 20 day average as long as the price is going above that, keeping above the 20 day average, the stock price tends to be a positive. Falling below that makes it negative.
Is there more to these cycles? If you actually do a lot of digging, or maybe even cursory level digging, you will realise that certain days are better for trading as compared to the others. Certain weeks of the month are better for trading as compared to the others and certain months of the year are better for traders as compared to the others.
Very recently, I recorded a video which you would have no doubt seen by now, My September Trading Blueprint, in which I shared with you why I feel at least the third, the late third and last, which is the fourth week of September, in all probability should be a firm time in the markets because the mutual fund industry, in the end of the quarter, resorts to NAV propping and therefore, markets tend to be a little firm. Now here you have a quarterly cycle at play.
Is every week of the month the same? Not really. The first week of the month is full of enthusiasm because traders who have basically extinguished their positions, squared up their positions on expiry, are now initiating fresh positions.
The second week is quieter. The third week onwards, rolling their positions or squaring, their positions begin. So fresh open interest stops rising. You would have seen that options premia also start to erode after the second week of the derivative cycle is over and third week onwards, both call and put premia start to erode very rapidly.
So since the premier is eroding, traders are getting more and more anxious. They tend to be quick on the draw, they're exiting their positions faster, or planning their exit, weather profit or loss, a little faster because time is weighing on their minds and it prompts quicker activity. So this is another case of a 20 day cycle and the week of the month playing on the minds of the traders.
If you actually take a note of what's happening in the financial media as well, you will realise that in the beginning of the month you are being given more trading advice, a little riskier in nature, because majority of the people who are of the working professionals category, not only in India but the world over, in the first week of the month they receive their salary cheque. They are basically more prone to take a risk with their money as compared to the 3rd and 4th week of the month when you actually possibly run low of funds and you're looking forward to your next salary cheque.
So the higher risk advice tends to come in the beginning of the month, and long term investments, mutual funds, tax shelter schemes, etc happen to be given to you in the fag-end of the month so that the media cannot stop giving you advice and you cannot have the same on content of the previous week being shown again. So in order to keep the content going, the quality of the investment of the trading advice changes from the fact that which part of the month it is.
So do note that the markets respond to cycles. Since we are talking about financial markets, nothing happens without a reason and since these are financial markets, the reason also is financial. You will realise through trial and error that certain on trading days, you are able to make money faster than the others.
Over a period of time, you will realise that these days are kind of repetitive for you, depending on whether you're a trader who trades reversal or a trader who plays a continuation patterns. Reversal is somebody who's betting that the stock is going to fall even though it's rising. So you're a contrarian.
A continuation trader is saying okay, the market has been rising for the last three days, and today is the fourth day, I expect it to go up. So depending on whether you're a continuation or a reversal trader, you will realise that some days are better than the others when it comes to garnering profits.
Make a note of those and trade with the flow once you understand the cycle of what is happening.
By the way, each commodity, each stock has a different cycle. Each currency has a different cycle. If you see the Nifty and the Bank Nifty also, the indices also have different cycles for themselves. As long you're going with the flow, you should be doing fine. So do up a little more work on cycles to be even more profitable. As long as the on the right side, you should be easily making money.
On this optimistic note, I bid goodbye to you, not before reminding you to click like on this video if you liked what you saw. Subscribe to my YouTube channel if you haven't already done so. Click on the bell icon to receive instant alerts about fresh videos being put up out here.
Good, bad or ugly, keep the comments coming and help me reach out to fellow like-minded investors by referring my video to your family and friends. Do take very good care of your trades, health, and investments. Thank you for your patience. Thank you for watching my video.
Till be meet again in my next, this is Vijay Bhambwani signing off now. Bye.
Warm regards,

Vijay L Bhambwani
Editor, Fast Profits Daily
Equitymaster Agora Research Private Limited (Research Analyst
Recent Articles