Alpha Wave Profits
Sep 15, 2021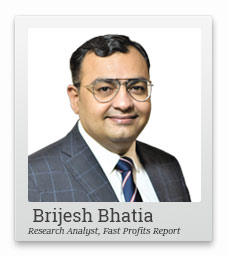 I would like to thank the thousands of viewers who tuned in yesterday for my Alpha Wave Profits special event.
I was delighted to see so many of you were excited to create a second income for yourselves from trading.
I'm ready to start making trade recommendations. In fact, by the time you watch this video, the first trade may already be on its way!
Hello viewers. Myself Brijesh Bhatia. Welcome to the Fast Profits Daily.
Yesterday, I went live with my special event, Alpha Wave Profits and that was a huge success. I thank 11,000 readers who have registered for this event and making it a huge success.
Well, just an idea on what I have discussed in my Alpha Wave Profits special event. I have discussed my proprietary trading system of Alpha Wave Profits is all about.
Going LIVE Today at 5pm: The EV Gold Rush Special Event
After spending more than a decade years of experience on research, I finally created a proprietary system which could help make money month after month. Well you know that while creating a second income from trading series, I discussed that markets are inherently risky. They are very volatile, and most of the time markets are in a bullish trend, bearish trend, or even sideways, and only one third time, the end up in a bullish zone when they are, on a monthly basis, more than 3% up.
So here the advantage should be that if you want to make big money, you should learn to ride this trade, whether it is bullish market, whether it is bearish market, or even sideways. So the essence of making big money here is to trade any kind of markets.
Now buy and hold strategy could be very successful strategy for investors who are looking for three years, five years, ten years down the line. But here the stock picking is very, very important.
Now you see the large caps like L&T, Axis Bank, Tata Motors have not made money for last 8, 10 years to investors. So here the buy and hold investors might be struggling to make money. But at the same time, if I look at the trading per se, on the same stocks like L&T, Axis Bank, they give huge 30-40% moves where trader can make money.
The other point which I revealed in my system was, if you want to make big money, you need to ride the trend but at the same time, when your view goes wrong, when the systems indicate that okay, something is wrong during the trade, you should exit with the minimal loss, and that's what my system does, riding the big moves and exiting the small ones.
And that is what I call the alpha waves. It really helps you. When the stock is in an alpha wave, it really helps you make big and that too quickly, and when you're losing the trades, you exit out of the system of the trade very, very quickly.
To identify or to make a bigger move, I have also introduced a system called TruStopTM which helps me to exit at the right time out of the trade before the trade gets out of your favour in a big way. So I have also discussed this TruStopTM system which I have been using in this Alpha Wave Profits.
Now, if you have missed this special event, don't worry. You'll find a link in the description where you can replay the video. But make sure that you watch it right now, after this video because my team might remove it off the web and you might miss this event, the replay of this event again. So make sure that you are watching after this video right now, and the link is there in the description. So do not miss this video.
I again would like to thank those who signed up for this Alpha Wave Profits product and I am sure that you will not be disappointed and you will be very much happy with the performance going ahead.
Now as you're watching the video, my first trade might be out on its way to get released, so make sure you don't miss an opportunity in the Alpha Wave Profits.
Signing off. Brijesh Bhatia. Thank you.
Warm regards,

Brijesh Bhatia
Research Analyst, Fast Profit Report
Equitymaster Agora Research Private Limited (Research Analyst)
Recent Articles