How Much Money Should an Investor Set Aside for Trading?
Sep 21, 2020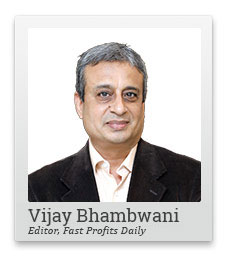 I would like to thank you for all the feedback you've shared with me on my recent videos, especially the one on how much money you need to be a professional trader.
Some of you have asked me a follow up question - How much money should an investor set aside for trading?
I'm going to answer this question from a behavioural finance point of view. I'll give you a simple equation which you can use to decide for yourself the amount of money you want to set aside for your trading activities.
I hope you find this video useful. Let me know what you think about it. Keep the feedback coming in. I love hearing from you and doing follow up videos like this one to answer your queries.
Hi, this is Vijay Bhambwani. I hope you're doing well in the markets and the markets are treating you kindly.
I get a lot of feedback from you and hey, I love listening back to the feedback that you can give me about the videos that I post in and do let me know how is it helping you to become better traders. This YouTube channel is for you and definitely I would be very happy to see you get value add.
So one question that some of my viewers have asked me and I love hearing from you is how much money should an investor set aside for trading?
Get Details: These 3 Stocks are the Dark Horses of the Stock Market
Well, I am a behavioural technical analyst. I swear by behavioural finance. So I am gonna answer this question from a behavioural finance manner. Now, let's take an age which you would call point zero. That's when you think your struggles in life have ended. You'd want to sit back and enjoy your life. Your worries are all about hey, when I go to the club in the evening, what am I gonna eat and drink? Which new cocktail am I gonna try?
So let's hypothetically assume that that number is anything between 70 and 80. 80 definitely because beyond 80, I have not seen too many guys who are very active traders or are still worried about existential anxieties. You've basically had a lifetime to earn and save, and whatever it is that you had to do is already done and at this age group, people have the highest amount of savings, so struggles at that point in time should not exist.
Let's say that you're somebody who definitely wants to hang up his boots before 80. So, ballpark, let's call point zero as 75. You take this number 75 and deduct your current age. For example, I am 54 and I deduct 75 minus 54 that's 21. 21% of my capital should be set aside for trading.
Why? Why am I being conservative? The older you get, the lesser time you have left. You know what? At the age of 54, even though I am sort of comfortable, but you tend to have a kind of a countdown, right? At 54 I am assuming I have 10, 12, maybe 15 years, max to be commercially productive, and whatever it is that I still feel I have not achieved in life, you now tend to have a sense of limited time left or the sands of time running out on you. So you're in a hurry to basically achieve whatever it is that is left but you don't really have the luxury of picking up yourself if you have a financial disaster at that age, which is why your exposure to the markets should come down as you progress in age.
This concept of behavioural finance is called life span investing or life span trading. To that extent, if you take 75 and deduct 25 which is what an average Robin Hood trader would be aged at, a Robin Hood trader can afford to put in 50% of his capital in trading because the risk appetite is there and there is a lifetime of opportunities and time to start earning and make back the losses if any are incurred in trading.
So there is no hard and fast rule as to how much you can set aside your money for trading and investment. From my point of view, feel free to disagree with me, I'm okay with that, as long as the disagreement is polite, as you progress in your age, your risk appetite should come down and your exposure to trading should also come down. Does it mean that trading is a young man's game necessarily?
No. It is actually a seasoned man's game. I'm gonna tell you why and I am gonna use behavioural finance again. As you grow older, you start to have majority of thought and experience that stands with you more than any dogmatic or theoretical knowledge that a inexperienced person might have. Now, if you are somebody like me who believes in statistical analysis and quantifying trading and investment systems, you would know what I am talking about. Mutual fund managers swear by a metric called the efficiency ratio. Very simply, it means for the same amount of money that you had last year, this year you will try to make a higher profit on the same capital or for a slightly lower amount of money, you will try to make the same amount of profit that you made last year in spite of the fact that your capital base was higher. Now this is called the efficiency frontier.
The older guys, are definitely, if they've done things right, are higher up on the efficiency frontier. To that extent, they better deployers of capital and they know how to get more profits out of trading with smaller capital outflow. So just because you're advanced in age does not mean that you are hampered or in any way likely to make less money than your younger counterparts. Your younger counterparts may be going through the process of evolution and self-discovery and learning about the markets and their own pain and pressure points, and therefore, might not make as much in percentile returns as you would. So even though the older guys are leaving less along allocation for trading, they might actually walk away with the prom queen.
Then the other thing that the elder guys would have, in my humble opinion I've seen many people, have understood the concept of risk. Here again in the mutual fund industry and definitely in the hedge fund industry. I've shared with you how I have a pipe dream of having my own personal private little hedge fund, wherein I put in my family's money and trade with the high frequency trading systems that we are working on. So hedge funds would swear by a metric called a Jensen's measure. Now the Jensen's measure very clearly says that if you are going to take an additional unit of risk, that risk is justified if it gives you more than one additional unit of reward, which is profit. Unless the Jensen's measure tells you that unless your yield is higher than your risk, you will not take that risk. That's something comes with experience and age. To that extent, the older guys like me tend to have fewer and smaller losses as compared to the younger guys, because the younger people are still in the process of learning.
So even if you were to utilise my system based on behavioural finance, called like span investing or life span trading, even though you're allocating lower amounts of money to short-term trades, your returns need not get excessively crimped. You might just still walk away with higher amounts of money compared to your relatively in experienced contemporaries.
Just subtract from the number 75 or if you think you're going to be trading hale and hearty by the age of 90, hey feel free to use the number 90. Although, I think mathematically speaking, there's little chance of you being extremely active in the markets at 90 but all the more power to you.
So take the number anything between 70 and 80 whichever you feel is comfortable, which is your target of taking life easy by that particular age. Deduct your present age in years, and that is the amount of capital that you should deploy in trading. This is the behavioural finance way, used with statistical analysis using a Jensen's measure and the efficiency frontier. I hope this solves the query about how much money to segregate. If it all you have any more, keep them coming. I'll try my best to answer them as best as I can.
On this promising note, I bid goodbye to you in this video till we meet again in my next. Vijay Bhambwani, signing off. Take very good care of your health, your investments, your trade, your friends and family, and have a very profitable day. Bye for now.
Stay safe and have a great trading day!
Warm regards,

Vijay L Bhambwani
Editor, Fast Profits Daily
Equitymaster Agora Research Private Limited (Research Analyst)
Recent Articles