Profit from the Alcohol Stocks Cycle
Sep 24, 2021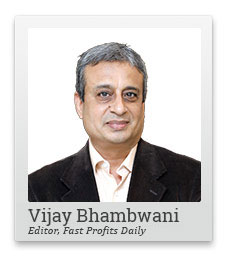 Yesterday, I made a video about the sugar cycle. I told you how to make multibagger profits in sugar stocks.
Today, I'll cover a closely related cycle in the market.
Many smart investors and traders are aware of the relationship between the sugar cycle and the alcohol cycle. They use this knowledge to make fast profits.
I don't see why only the experts should be in on this. I think you should also know everything about the alcohol stocks cycle.
In this video, I'll show you how to make a lot of money by correctly anticipating the alcohol stocks cycle in the market.
Watch the video and let me know your thoughts in the comments. I love to hear from you.
Hello friends. I hope you're doing great in the market and the market is treating you very well.
I want to record this video and I through this video teach you another cyclical aspect of the market where you can make some really, really good, deep profits from the market cycles.
These cycles are somewhat, I'm using the word somewhat, predictable and there's ample data available in the free domain from some of the best resources in the world, links to which I will share with you and help you make better informed decisions.
Find Out: How to Create Massive Gains from Govt's Mega 2023 Plan?
As usual, due to Equitymaster and SEBI's restrictions and regulatory compliance issues, I will a desist, I will not share any individual stock names. But rather than give you one single fish to eat, in this video, I'm going to share a very profitable system by which you can catch the fish and you can eat it at your own leisure.
This is another step of making you your own master, how to basically control your own destiny. Over a period of time, you will be able to get the hang of what I am saying. So let's dive right in.
In my previous video, I talked about the cyclicality in the sugar industry. Now, if you've got the hang of what I was saying, this video and this system is somewhat correlated with the sugar sector itself. Those of my viewers who, out of religious compulsions or out of certain personal beliefs, feel that the alcohol industry is something that they will not invest in, I understand. I appreciate the fact that there are certain segments of the investors who find investments in companies that sell or market tobacco, non-vegetarian food, alcohol, etc as somewhat off limits.
So for those viewers, my apologies and advance. This video is something that may not really cater to you, but for the others who are agnostic about these issues, please remain with me as I share my system.
You see, the alcohol industry, like any other industry, has cycles. You will be surprised that the alcohol industry in India is also somewhat connected with the sugar industry.
Now, in India, it is normally seen that the second half of the financial year, our financial year starts from 1st April ends on 31st March, for those of my viewers on joining in from overseas. So the second half of the financial year actually starts from 1st October and ends on 31st March.
The second half of the financial year normally sees the civilian population, the citizens rather willingly put their hands into their pockets and spend money because festive occurrences, festive holidays for almost all communities, religions ethnicities are concentrated in the second half. This is why consumption of alcohol also starts to become around that time.
So prior to that you do have the monsoons where it is normally a pastime, if you're stuck at home due to flooding etcetera, people do sit at home and the alcohol consumption goes up a bit, but once of the Lord Ganpati's festival is over when people are really, really religiously abstain from non-vegetarian and alcoholic consumption, once Ganpati season is over, the shradh paksha, which is a period where the Hindus remember their ancestors and worship them, and pray for them, here again as a period of abstinence where indulgences are banned.
So all these days are behind us. In the second half of the financial year, starting from Dusshera, which is the day Lord Rama slayed Ravana, going into Diwali, going into Christmas, going into id, going into New Year and then January onwards, you go into Makar Sankranti, the kite flying festival, Holi, Shivratri etc, people do indulge in alcohol a lot.
So it doesn't require rocket science to tell you that alcohol sales actually pick up in the second half of the financial year. The stock market being the stock market, discounts this a phenomena in advance and therefore you will see that a month or two before the second half of the financial year starts, alcohol stocks start to pick up.
Now don't jump the gun and stand buying alcohol stocks because we are headed into that time of the financial year. Remember, in this video, I am resisting from making stock recommendations. I'm only sharing the bigger picture and a system with you, and it is not over yet. Remember I told you that the alcohol outlook in India is also determined by the sugar sector? Allow me to explain why.
Most of you when you think of whisky or rum, gin or vodka or whatever, think that you're actually drinking whiskey, gin rum, or vodka. Most of the Indian liquor that you're actually drinking is molasses based. It comes from the sugar industry.
Molasses is a by-product of the sugar industry and the alcohol, the pure alcohol that is generated by the sugar mills is sold to the distilleries and flavouring and colouring is added to make it either into whiskey or gin or vodka. Of course, that alcohol that you see looks transparent just like water, so it's extremely, extremely flexible. You can make it whatever you want to make it.
For example, if you Google search grain neutral spirit, almost on every bottle of Indian whisky or any other alcohol, you will see that it is a grain neutral spirit. What does it mean? It means that it is not exactly what you think it is. There is molasses in it. So it's more of a rum than a gin, for that matter. It is when IMFL or Indian Made Foreign liquor means local Indian stock, the base neutral alcohol right from molasses, is added with imported liquor that you are getting Indian whiskey or Indian gin or Indian vodka.
So if it all you are in the sugar cycle, where abundant amount of sugar crop is available the raw alcohol is also cheaper, and in that particular year the alcohol industry will have cheaper raw materials and cyclically high sales in the second half of the financial year.
So do remember that no two years in the alcohol cycle will be exactly alike. You have to look at the sugar cycle. You have to look at the time of the year for alcohol, marry them two, and see what the outlook is.
Now I remember I promised you to share the data source. Do Google search, the National Food Security Mission of India and nfsm.gov.in, gov stands for government, in stands for India. The hyperlink to this website is also available in the description below this video. If you go to this website, you can download 11 page PDF file on sugar, and you will see that sugar is a twice a year crop. It is first in March and then in September-October, so you can see that it's a twin crop.
Now, in the second half of the financial year, if you actually know where to look and starting with many government agricultural websites, you can actually see what the crop of sugar for that particular financial year is going to be like.
If the sugar crop is abundant, remain assured, the alcohol industry in India will be getting cheap spirit. Then in the particular second half of that financial year, the stock of the alcohol companies will rise faster than in a year where the sugar crop is lower because the neutral base alcohol that will be available from the sugar mills will be more expensive. Raw material prices will be higher.
Friends, this is my 360 degree worldview, which I use to take as many variables as far as possible into consideration before taking a step in the market. Remember, in the financial markets, nothing happens without a reason and because these are financial markets, the reason also has to be financial. If you basically make the right moves using the cause and effect theory, I can assure you, I don't call markets, Mr Market, as the westerners call it, I call the market, mother market, I assure you that mother market will ensure that you do not sleep hungry in the night.
For a thoughtful, savvy and considerate discerning investor, the market will tell you how to put food on your table, provided you know where to look for data, you know what to do with that data, you know the cause and effect theory analysis, and then you act at the right time and at the right price.
Friends, I'm not done yet. I have many more ideas to share with you on my 360 degree worldview but for now, I'll bid goodbye to you on this cheerful note, not before reminding you to click like on this video if you agree with what you saw.
Subscribe to my YouTube channel, if you haven't already done so. Click on the bell icon to receive instant alerts about fresh videos being put about here, and good, bad or ugly, I welcome your comments with open arms. Please keep communicating with me. Help me reach out to fellow like-minded investors and traders by referring my video to your family and friends.
Thank you for your patience and watching my videos. This is Vijay Bhambwani signing off for now. Till we meet again, I wish you have a very profitable day in the markets. Take care. Bye.
Warm regards,

Vijay L Bhambwani
Editor, Fast Profits Daily
Equitymaster Agora Research Private Limited (Research Analyst
Recent Articles