How to Shortlist the Best Stocks for Trading
Oct 7, 2020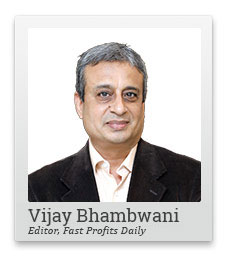 I've received a lot of feedback about my video on the market wide position limit (MWPL).
Please keep your comments and queries coming. I love hearing from you.
Today, I'm responding to the top request I received in that video: How can I identify the best stocks for trading?
If you absorb the points I've discussed in this video, I'm sure that you will be miles ahead of the average trader in the market.
This is what I want too. I want you to become better traders...and I'm here to help.
Check out the video and let me know what you think.
Hi, this is Vijay Bhambwani and I'm back with you to discuss a trading method just as you requested, after watching my recent video about how to interpret the MWPL or the market wide position limits.
Gauging the number of views that video has received, the number of comments that I have received from you and direct messages into my social media accounts, etc, I am very happy that a whole lot of viewers of my videos are actually implementing some of the systems that I am recommending and you have requests for more such systems. You have queries on the same. Please keep them coming. This channel is for you. This is to make you better traders and I'm there to help you out.
So a lot of the viewers of my channel have asked me what else they can do to short list the best stocks for trading.
Well first of all, I would encourage you to join Equitymaster's Telegram channel with the handle Equitymaster Official. That's where I put up three updates, post market hours in the evening, Monday to Friday, with a lot of statistical data.
The last and final email is about stock screeners. Now the stock screeners means we screen out the ideal stocks and, in the case of Nifty and Bank Nifty, the indices, for trade.
Now, a system behind this method is fairly simple. Assume you need a cataract surgery. Actually speaking a cataract surgery is a very minor thing gone are the days when people used to fear it as a major event. Today, it's a 20 minute affair at best.
But even if you were to go for cataract surgery, I am sure there are many patients out there who must be going into more than one single doctor because they want what is known as a second opinion. In layman's language, you might call it second opinion, but in the language of the markets, in mathematics, this phenomenon is called confluence.
Confluence means the convergence of two or more solutions or answers to the same problem if viewed from various angles. Now, basically, that stock screener that I put up is relying on confluence. Let me explain.
You have the first column, which is the most volatile stocks and of course, the Nifty and the Bank Nifty feature in it. Now most volatile can mean they are going up and down. It could be gainers. It could be losers. So no direction. They're just the most volatile.
Now, if you're a day trader, you want action. These are the stocks that you need to look out for, and then when you want direction, you look at the 2nd and 3rd column, which is the top gainers and the top losers.
If the top gainer and the top loser also appears to be in the most volatile column, it need not be compulsory, you could be the top gainer, but you may not be the most volatile, which means you are gaining or losing, but not as fast as the others.
Now, if it all the top gainer also happens to be the most volatile counter, that means the intraday movements are supposed to be strong. This is your second opinion. Then let's go to the top volume gainers.
If it all a stock appears in the most volatile list, also happens to be one of the top gainers, and also hands one of the top 20 volume gains during the day that means a whole lot of other traders out there have identified this stock and they are participating in the stock's intraday trading.
Discover: India's #1 Defence Stock
This means you're not alone in thinking that this stock is good for intraday. There are a whole lot of other people who will lift up the market or, in the case of negative stocks or falling stocks, they will hammer the markets and make your job easier.
The fifth column is the open interest gainers column. So if it all you're in the most volatile list, you're a top gainer in the top 20 list. You also happened to be in the volume gainers list, and now your name also appears in the top open interest list.
This means not only are traders participating in the intraday trade, but they're also creating positions which they are rolling over to the next day. Which is why the open interest is going up. So not only are the week hands participating in the market, but the strong hands are also creating positions and rolling over their trades to the next day.
The sixth and final column is the MWPL column. The market wide position limits. Yes, I provide you the MWPL of the top 20 individual stocks also. So if it all you happen to be the most volatile top gainer, highest volume, highest open interest, and now, also in one of the top MWPL gainers, hey, this is the stock that I want to trade.
Now I have given you my secret sauce of how I segregate counters for trading. Over the last couple of days, you must have seen how and by the way, the data sort that I have, is spanning over a 20 day period. I've written 20D on the telegram channel updates out there. You would take 50 days. You can take 100 days. You may even take five days and three days it you're an intraday trader. The 20 day is optimal for swing traders as well as short term traders. For day traders, you might even want to compress the period. It's your call.
Now, over the last few days, I have basically been advocating that PSUs, metals, are underperformers of the period because they are persistently appearing in the top losers list. Now check out your PSU stocks. Check out the metal stocks. You'll see what I mean. They also happened to be in the top traded counters in terms of volumes. They also have been gainers in the open interest column, in the MWPL column.
Now you know what I'm talking about. This is how statistics and our in house statistical trading model can make life easier by narrowing down these counters, which are the best relative tradable counters for you.
I'll say goodbye in this video not before reminding you if you're watching this video on YouTube please click like on this video and subscribe to my YouTube channel. In the comments section, do let me know what you think about this video and what you would want me to record next.
Also, let me reach out to fellow like-minded traders who are interested in a 360 degree world view of the markets and believe in knowledge based investments and trading by referring this video to your family and friends.
Vijay Bhambwani signing off for now till we meet again. Take very good care of yourself, your health, your family and friends, your investments and trades. Have a very profitable day. Thank you for watching.
Stay safe and have a profitable trading day!
Warm regards,

Vijay L Bhambwani
Editor, Fast Profits Daily
Equitymaster Agora Research Private Limited (Research Analyst)
Recent Articles